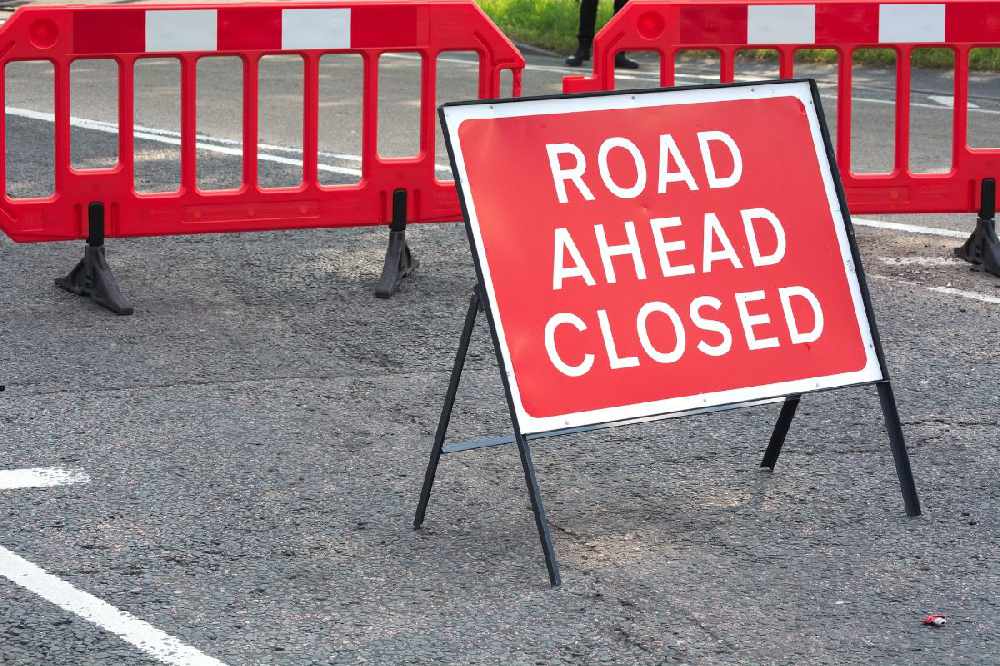 The road at the bottom of Greve de Lecq Hill is now closed until late October.
It is as work to replace a faulty sea cable enters the 'critical phase'.
The cable connecting Guernsey to France via Jersey failed in October 2018.
Work to prepare the ground for the cable started in June, and work is now moving onshore.
It means the section of road connecting Le Mont de St Marie and Mont de la Greve de Lecq will be shut.
The beach and car parks will still be accessible.
A trench will be dug in the beach at the end of this month, so the old cable can be pulled ashore and the new one can be installed.
Guernsey has been relying on its power station to generate electricity for the past year and the utility firm says the work to replace the cable has been fast-tracked to minimise the environment effects of depending on fossil fuels.
LibertyBus says Routes 9 and 12 will no longer have access to the Seaside Cafe car park, so a temporary bus stop and passenger waiting area has been set up next to the Conway Tower in the upper car park.