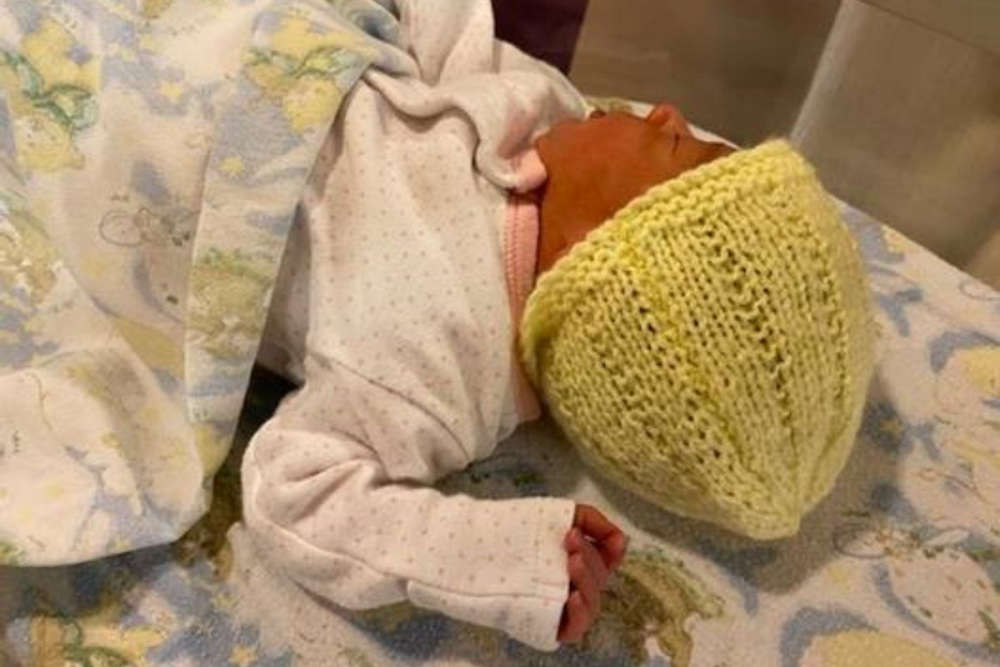 A retired islander has been given a certificate of thanks after knitting 100 hats for babies on Jersey's maternity unit.
Beryl Carre set herself the challenge around six months ago and was invited onto Maternity last week to receive her award.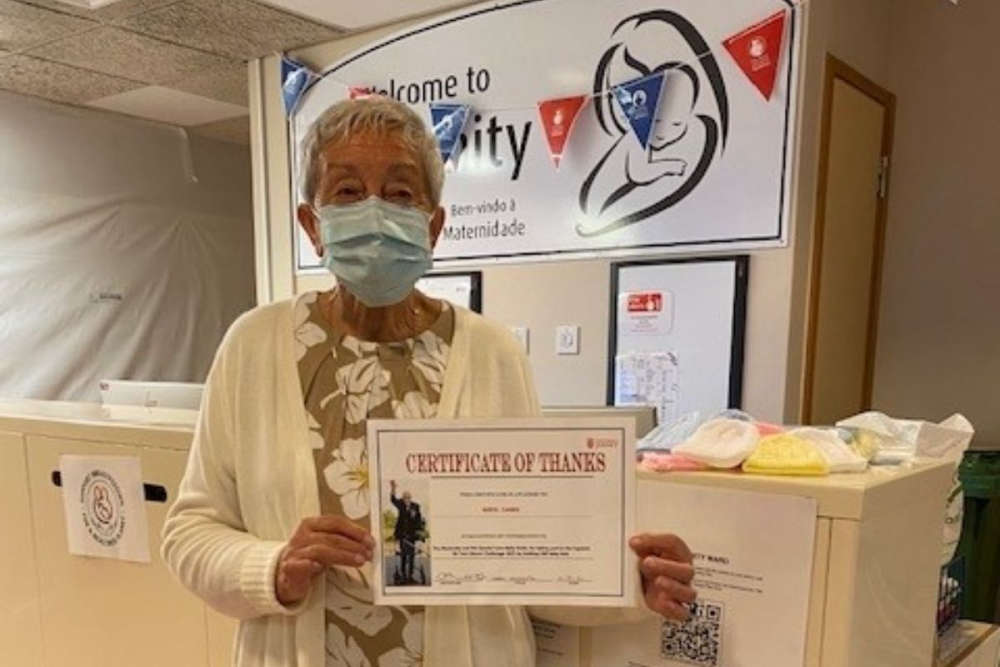 She says she was inspired by Captain Sir Tom Moore, who walked 100 laps of his garden before turning 100 years old to raise millions of pounds for the NHS.
"I thought, look at that man and he's going to be 100. I'm not quite 80 myself, so I felt much younger than him and I thought, I wonder if I could do something as well, 100 of something.
"I'm sitting here doing very little now I'm retired, I don't push myself too far, and I thought what could I do and I know I can knit, so I thought I could do 100 hats for the SCBU.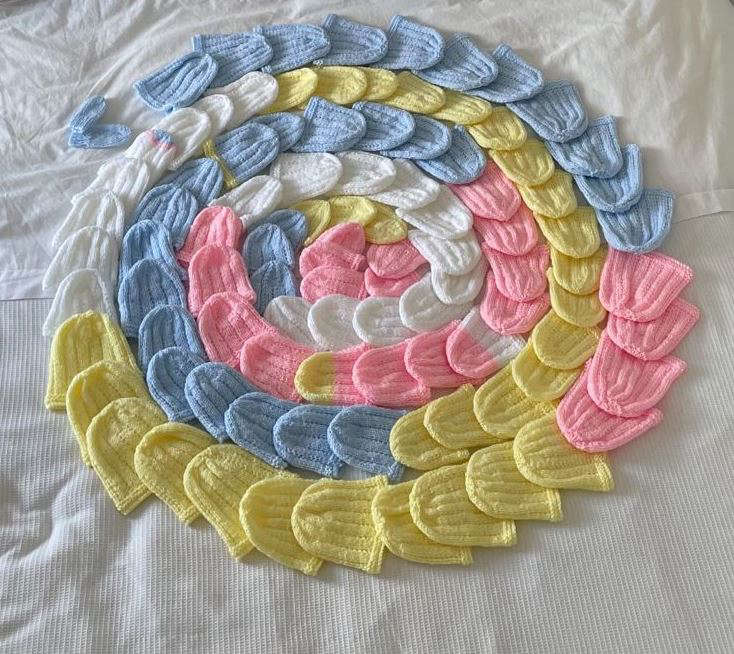 "Some of the mummies take them home with them because it's the baby's first hat and also they make up these Philip's Footprints gift boxes for mothers and babies.
"They brought out a new baby and put a hat on her! It was a lovely experience being acknowledged and I got a certificate of thanks, I've got something else to go on my wall now!
"It's got a lovely picture of Captain Tom on there waving and it's signed, not by him, but by other people! It's quite sweet and it's lovely to be acknowledged.
Beryl was treated in hospital for around six weeks last Christmas in Rozel Ward.
She says this was an indirect thank you to them for helping her.
"It was a bit solitary (in hospital), but everybody was so lovely and the staff were so lovely.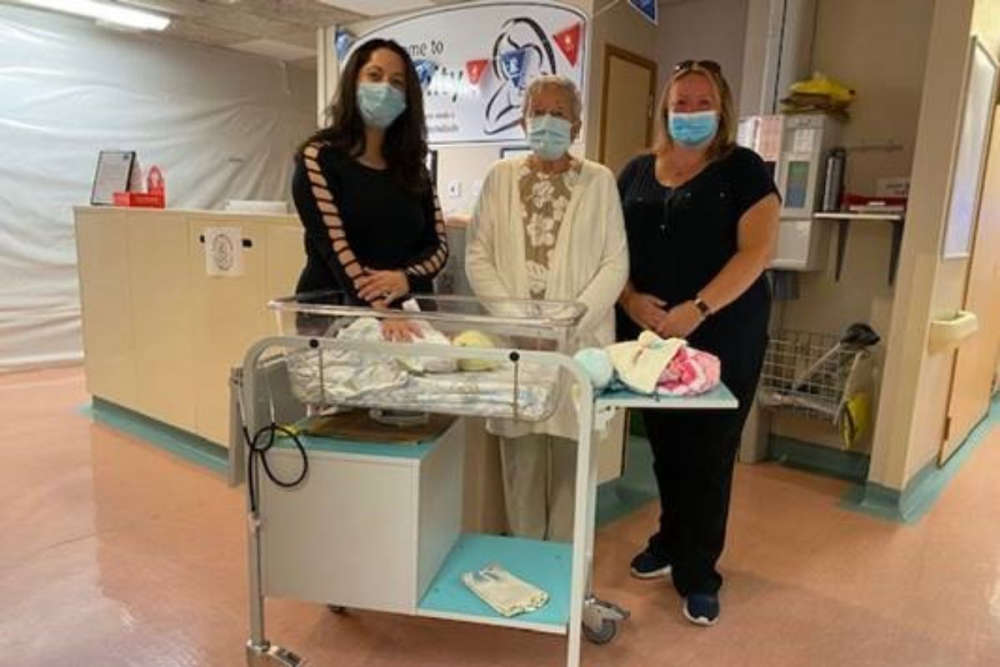 "I'll see if I can knit some more hats, otherwise I'm not quite sure what I could take on!
"I do mittens as well, so we don't have to waste any wool at all!"