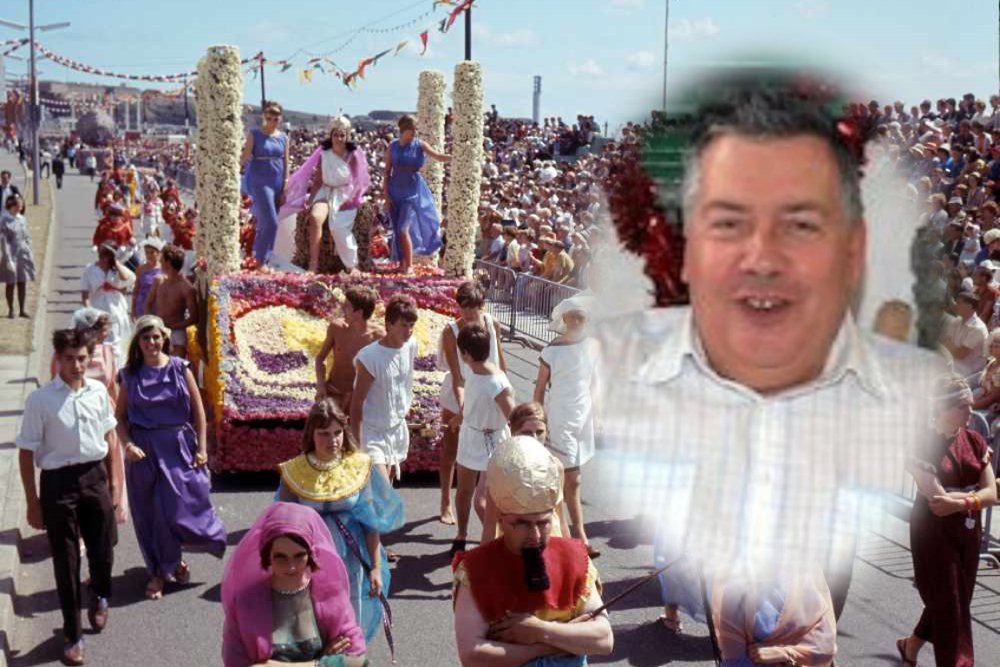 Battle of Flowers stalwart Tony Perkins has died.
The former chairman of the organising committee has passed away from cancer.
His involvement with the annual parades began in the sixties as a volunteer on the St Clement float.
Current Battle of Flowers Association chair Margaret Fitzgerald has paid tribute, saying he was the face and voice of Battle for so many years and his wisdom, commitment and passion will be missed.
In a post on the Jersey Battle of Flowers Facebook page, she writes:
" It is with much regret and immense sadness to announce to our Battle family and friends that our much loved and respected former Chairman and Battle stalwart Tony Perkins has passed away after a brave fight against Cancer.
I don't need to tell you how much Tony contributed to Battle life; for so many of us we share the memories and stories over the many years – from his days as a volunteer with the Parish of St Clement, in the 1960s culminating in his Chairmanship of Battle on three occasions during the period 1995 and 2015.
Despite his 'retirement' Tony's passion, enthusiasm and commitment to Battle remained – he was always there as a sounding board to provide the Board, as a friend, his knowledge, experience and guidance – we may not always have agreed but his words of wisdom that "Battle is all about the community" has never wavered and one that we will continue to follow."
Members of the Battle community have been remembering him.
Chantelle Mundy says "Tony was the essence of Battle! Such a lovely man. I feel lucky to have known him."
Anthony Dearie adds: "I knew and worked with Tony for many years and he was always kind-hearted, generous and full of life. I have so many great memories of him. He lived and breathed the Battle of Flowers and will be sadly missed by so many people."
While Colin Ridgway Goss says "As a past Chairman of the battle of flowers, I worked with Tony over many years. He worked hard for battle and its continued success is down to him in no small measures."
And the Optimists' Club's Steve Bouchard has paid tribute too: "I was fortunate enough to have the privilege to be Tony's vice chairman for a number of years and although we may not have agreed on everything, people will never know the amount of work, dedication and commitment he put in behind the scenes. His enthusiasm for battle never ever depressed, and was always there for any exhibitor with his words of wisdom."