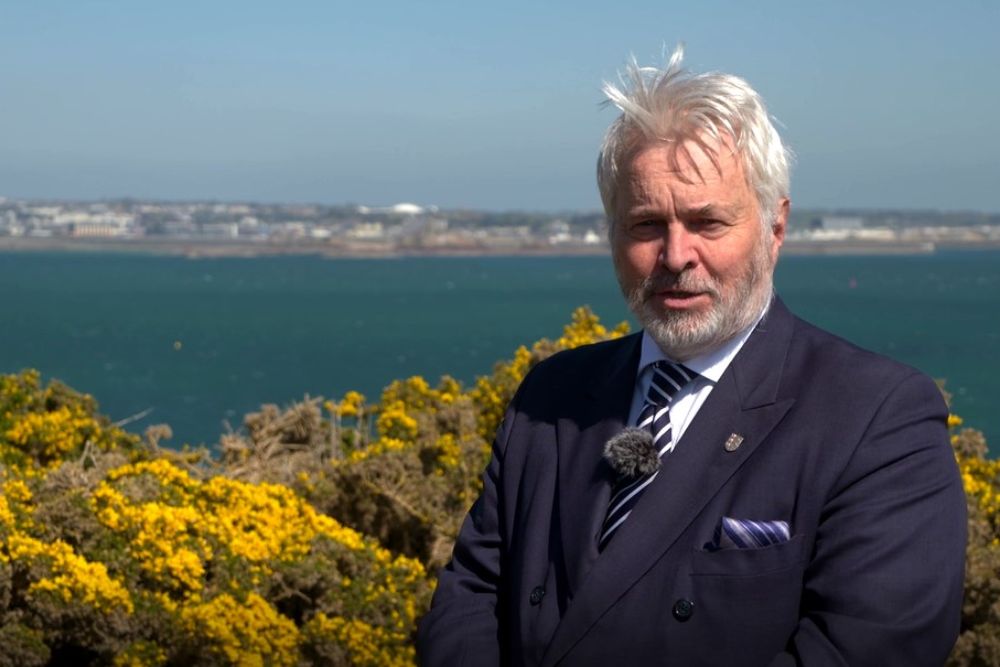 In a video address for Liberation Day, the Bailiff says he welcomed any ideas islanders have for how the day should be marked in the years to come.
For a second consecutive day, Liberation Day events had to be scaled down because of the coronavirus pandemic.
In a speech streamed online, the Bailiff Tim Le Cocq expressed his hope that the traditional public celebration in Liberation Square would return next year, 'perhaps making up for what we were not able to do for Liberation 75'.
He invited people to come forward with suggestions for was of celebrating:
"One of the lessons we have been reminded of over the last months is the importance of community, and perhaps today and in the forthcoming months we may focus on what this day means and can mean to us all, living, as we do, in this culturally rich and multi-faceted community. This day celebrates the end of occupation and how important that was for Jersey people at that time. Those experiences and lessons should never be forgotten. We cannot forget the hardship endured, those who lost their lives and, for some, toiled in terrible conditions. We cannot forget the joy of liberation and what it meant for those looking to a future with hope and optimism. All must be remembered.
But Liberation Day has become more than those things. It is our island day, our national day, and it is now and should be about what it is to be "Jersey", to be a part of this vibrant community. A community encompassing all. All those who hold Jersey in their hearts as their home and who feel a sense of commitment to this island.
"What makes this island "Jersey"? Whilst nothing and no one is perfect, there is so much to celebrate and preserve. How should we best celebrate this day in the years to come? I welcome any ideas on the way we may mark even better this Jersey day. A day that must be relevant to all our people of whatever age."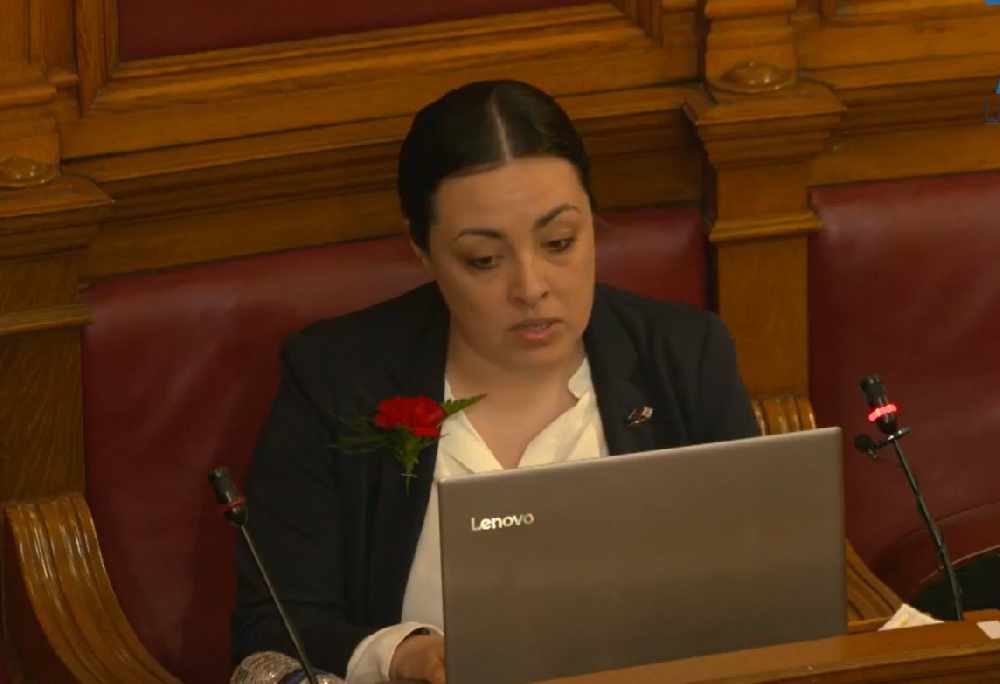 Deputy Carina Alves made the Liberation Day speech in the special meeting of the States Assembly:
"We must remember, and we must take what we have achieved over the last year - the community, the island life that we have grown; the island family that we have grown, and continue to work together to ensure the maintenance of Jersey's freedom, its prosperity, its community - and, above all at this time, its health - and to grow toward a better future for us all."
Watch the Liberation Day 76th anniversary service here: