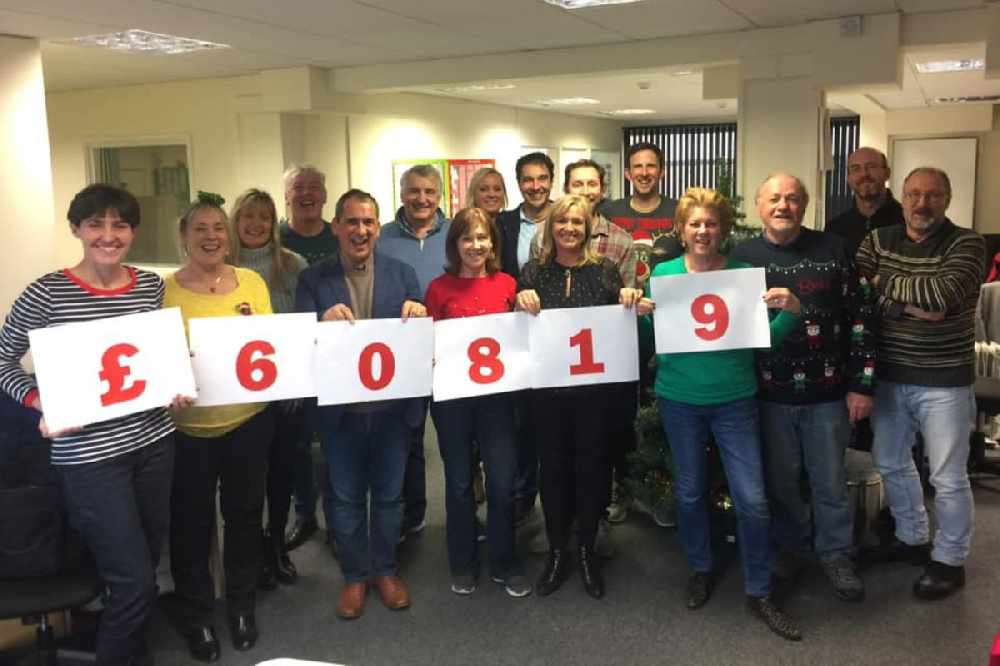 Needy families in Jersey will be having a much better Christmas thanks to generous islanders who took part in this year's Charity Auction.
Islanders bid on hundreds of lots online and during a six hour sale on Channel 103, hosted by Peter Mac and Fiona Walker.
Star lots included a weekend at the Monaco F1 Grand Prix which fetched £6575, and tickets to the Wimbledon Ladies' Final which went for £5500.
A tour of the sewage works sold for £150, a pig butchery course for £150, and the chance to co-present the Channel 103 Breakfast Show was snapped up for £355.
'Pledge a Wedge' - where people pledged £10 a time to be entered into a prize draw for a holiday- raised £6440
The destination started as a weekend break in London became more luxurious as more pledges were made.
The winning holiday was a 5 day trip to Toronto, including lunch at the CN Tower and a visit to Niagara Falls, followed by two nights in New York with a six-hour tour of Manhattan. It was won by Matt Cranfield.
All the money raised goes towards helping around 1500 families with food, fuel and gift vouchers of the festive season.