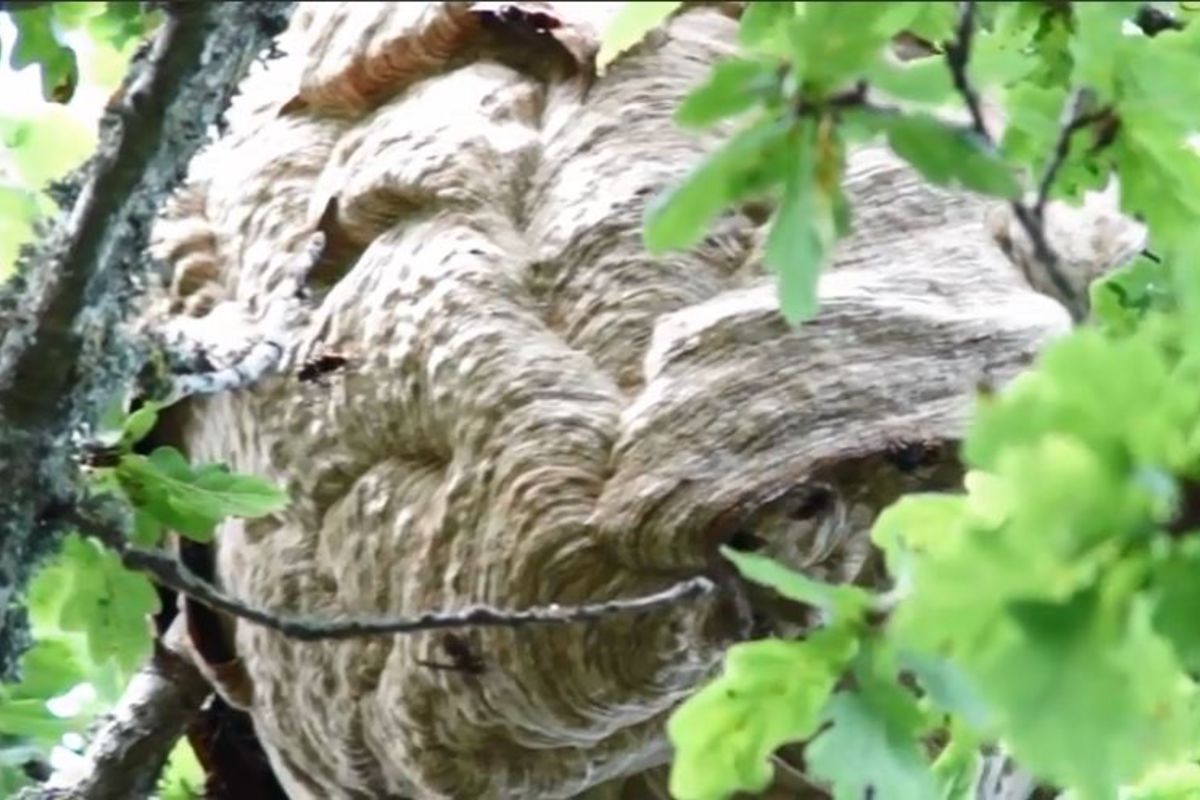 A hibernating Asian hornet has been discovered in a boat store at La Collette.
It was found in a hessian sack wrapped around some chain.
It's the first sighting of 2019. Last year, 55 nests were found and 17 the year before.
Beekeeper and hornet hunter, Bob Hogge, expects as many as 150 nests could be found in the island this year:
"The problem is we don't know how many we will find this year until the end of the season and 150 nests will be a great challenge. If at the end of the year, we have failed to destroy all the known nests, then we have lost the battle. Amelioration of effects will then be our only option. If, on the other hand, the number of nests is notably fewer than 150, we could then conclude that our efforts last year have paid off."
Jersey's method of dealing with Asian hornets - a collaboration between the Environment Department and beekeepers - is being shown off in the UK to help deal with the invasive species.
Sightings can be reported by emailing a photo and location to [email protected] or calling 01534 441600.