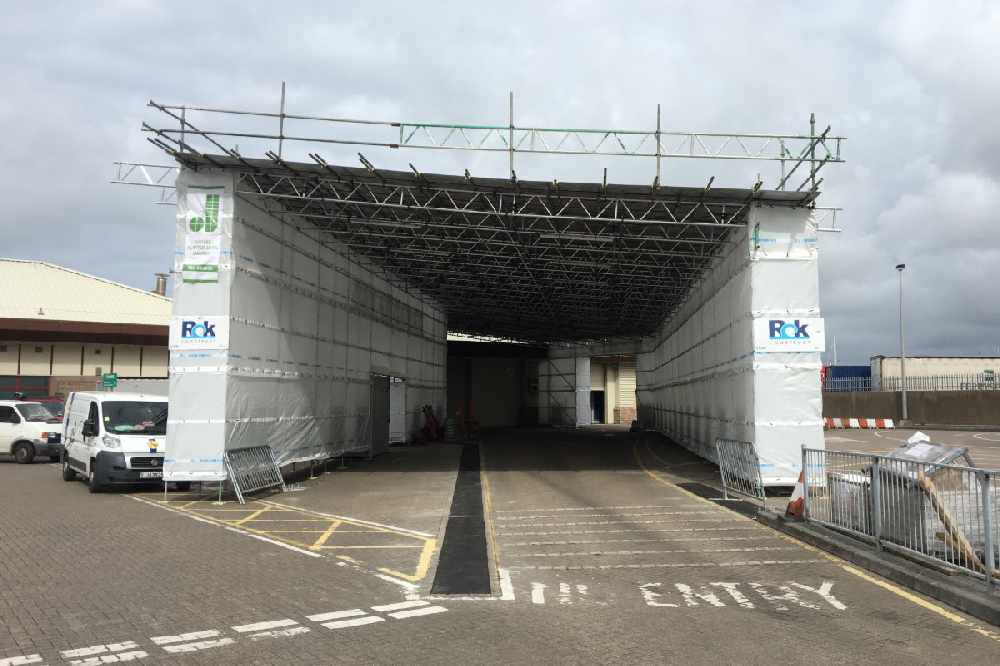 The government has apologised to the 21 Condor Clipper passengers who were only told on disembarking last night that they weren't going to get tested for coronavirus on arrival.
They were told to self-isolate until they could be booked in for a test at the airport centre today. Channel 103 has been told that their contact details were taken, they filled in a public health questionnaire and that information was provided to the contact tracing team.
Tony Moretta, who was seconded to co-ordinate the government's testing provision, says those passengers weren't offered the level of customer service they were expecting or government should have offered.
"Those passengers were always intended to be tested at the drive-through (at the airport) but it happened because the Clipper was early because they were finishing off the testing that was going on for the Rapide - staff were there to pack the samples for the tests to be sent off. There was a misunderstanding where passengers thought they would be able to be tested, but the staff had reached the end of their shift.
"It was always intended that the people on the Clipper would be tested today at the airport drive-through centre and I apologise to passengers for any confusion."
The passengers on the Rapide, which docked before the Clipper, were tested at the harbour testing centre.
We're told the tests carried out at the airport drive-through are being processed on-island, so the results can come back quicker.
The situation on Monday evenening was met with backlash from some islanders passengers including Jez Smith, who posted on Facebook calling it a 'fiasco'.
In response, the government said it was reviewing the testing process for passengers arriving on the Clipper service from Portsmouth.
Until that review is completed, future passengers coming in to the harbour, including on the Clipper, WILL get tested at the harbour.
*Mr Moretta was put forward for interview in response to Channel 103's request to the government to speak to a Minister about what happened.