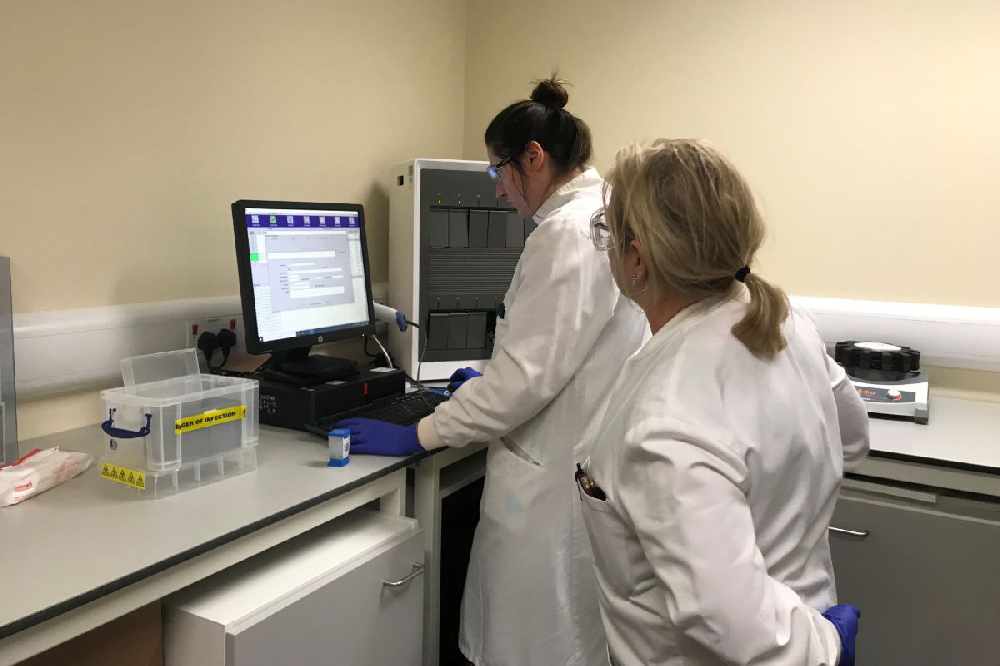 Limited use of newly-arrived antibody tests could begin later this week, and a plan for easing lockdown restrictions published by the end of the month.
All 50,000 of a batch of coronavirus immunity tests are now in Jersey, as well as sample kits of a separate order of a further 150,000 tests from a different supplier the Chief Minister has confirmed.
Their accuracy is being evaluated.
Senator John Le Fondre has said there could be limited use of them later this week:
"That might be - I emphasis might - 1,000 or 2,000 people. Then we will be in a position probably by the end of the following week, to evaluate those initial results. That will start giving us some data about how we can then plan for dealing with the rest of the island - and at what point in time."
The intention is to have an island-wide screening programme.
The first 10,000 of the tests arrived at the beginning of last week. They're designed to detect whether someone has already had, and is already protected from, COVID-19 by detecting the presence of antibodies the body produces to combat it.
They have been provided by US businessman and former islander Gary Hopkinson.
Senator John Le Fondre has also said the Council of Ministers will be discussing this week how and when lockdown restrictions might be eased, with the intention of publishing a plan by the end of the month.
"You will have seen some countries around the world have already begun to lift restrictions to allow certain movement between work and home, and certain businesses like takeaways, corner shops and electrical stores to open. That actually reflects the position that Jersey is in today.
We will look carefully at our data over the coming week, and the positive impact we are seeing thanks to your great cooperation with the Stay Home measures. With that information and advice from medical professionals in place, we will then be able to publish our plan."
Jersey's parliament will meet virtually again this morning to debate more emergency powers during the pandemic - including how to keep the courts operating while upholding open justice.
The Health Minister will face questions.