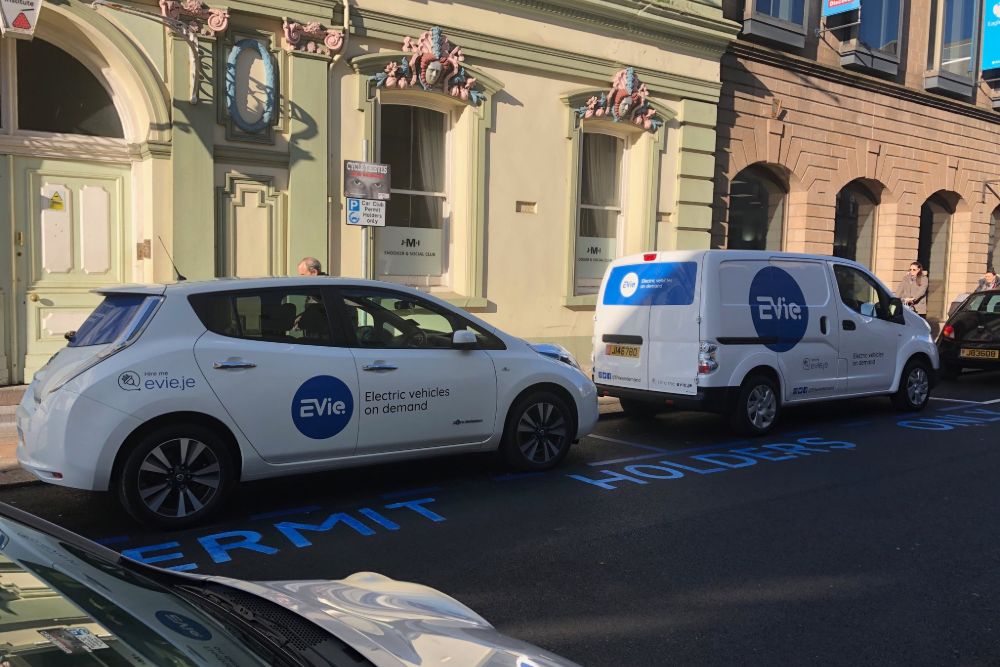 Image Credit: EVie / Twitter.
A new car-sharing club has launched in Jersey.
EVie lets islanders borrow electric the vehicles from dedicated spaces on The Parade and Halkett Place to use as-and-when they need for a £7.50 hourly charge.
Three cars and a van are currently available to book using the service's free app, with plans for 40 vehicles to be rolled out by the end of next year - if demand calls for it.
Gavin Breeze, who founded EVie, says if it proves successful in town - it could expand to the rest of the island:
"We strongly believe in the benefits of electric vehicles, and that the establishment of an all-electric car-sharing club in Jersey will place the Island at the forefront of the global drive towards low carbon mobility. We are very pleased to be starting this initiative in St Helier, and we look forward to rolling it out through the parishes in due course."
St Helier Constable, Simon Crowcroft, hopes the service will be a successful way of cutting the number of vehicles in his parish:
"An electric car club is entirely consistent with the Parish and government plans to address the climate change emergency and reduce our carbon emissions. This provides an important new service for local residents and businesses alike, reducing emissions, car numbers and congestion, easing pressure on roadside parking, and providing affordable access to mobility for all."