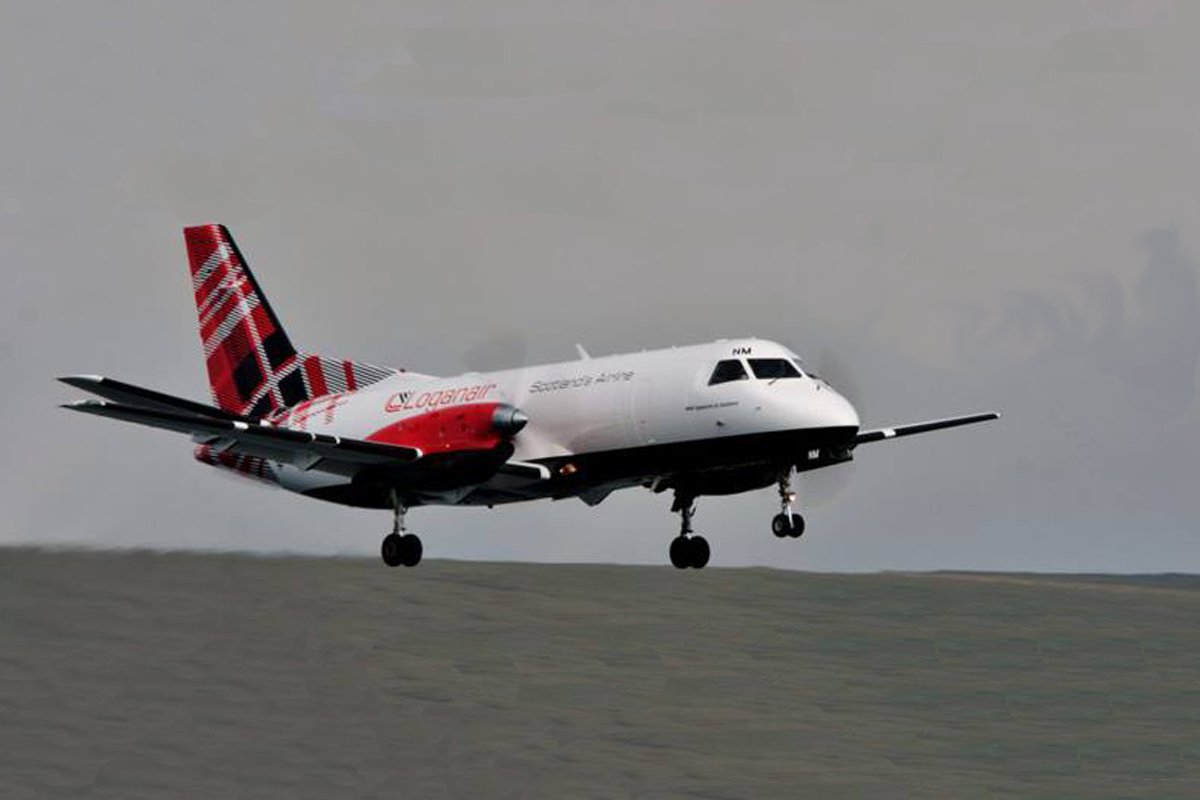 LoganAir has announced it fly to Jersey from Aberdeen and Inverness this summer, and Blue Islands is set to operate a new service to Birmingham and Exeter.
The announcements have come within 24 hours of Flybe going bust with the loss of hundreds of regional flights and around 2,000 jobs.
Scottish Airline Loganair said it would take over 16 routes - including Jersey-Aberdeen and Jersey-Inverness.
They will run weekly between May and September.
The airline already operates seasonal services from the island to Norwich, Humberside and Edinburgh.
"By stepping in quickly with a comprehensive plan, Loganair is aiming to maintain essential air connectivity within the UK regions to keep customers flying, and to offer new employment to former Flybe staff members who are facing an uncertain future today," - Jonathan Hinkles, Loganair Chief Executive
Ports of Jersey welcomed the positive news:
"The speed of this news in light of the circumstances is a great example of the behind the scenes planning that has been taking place across the industry and here in Jersey." - PoJ spokesperson.
For a second day, Blue Islands is running extra services to Exeter and Birmingham in Friday to assist passengers who had a Flybe booking, free of charge on a first come, first served basis.
The airline says it will make a further announcement 'in the coming days' about a new Blue Islands scheduled service to Birmingham and Exeter from both Jersey and Guernsey.
CEO Rob Veron posted an update on social media, saying online bookings for Blue Islands flights will be available soon:
Blue Islands is taking to Flybe's administrators as payments for future bookings that were made on flybe.com.
"Currently funds relating to bookings for future travel made via flybe.com are withheld by Flybe's merchant card acquirers, in order to safeguard consumer funds in the event of Flybe's collapse. Blue Islands is seeking to clarify whether these acquirers will recognise Blue Islands as the carrying party in such transactions. Or whether customers with future bookings on Blue Islands services, made at flybe.com will need to request a refund from their card providers and rebook via blueislands.com. A further announcement will be made once this is clear."
Speaking to Channel 103 shortly after Flybe went bust, Economic Development Minister Senator Lyndon Farnham said he was confident Jersey was an attractive prospect to other airlines who would step in to operate lost routes.
Guernsey's States-owned airline Aurigny has announced it is launching two new permanent direct air services from Guernsey to Birmingham and to Exeter.
They will start on 11th and 12th March.