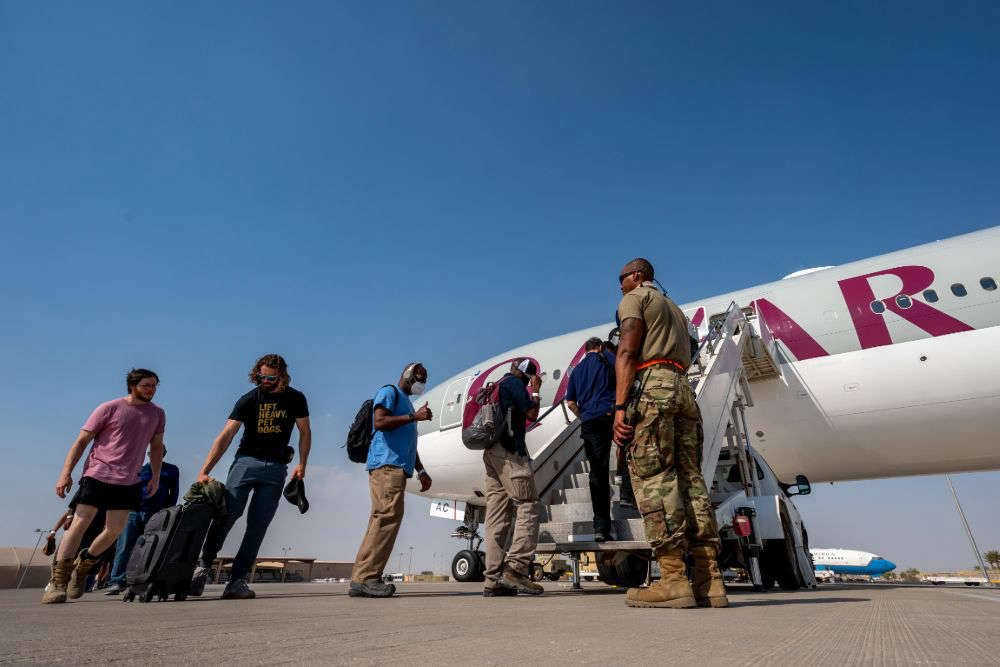 Jersey's International Development Minister says the island 'will do what it can' to help the innocent people caught up in the crisis in Afghanistan.
The Taliban has taken control of the country, nearly 20 years after being ousted by US troops and their NATO allies in November 2001.
US troops and allies have now left the country, bringing evacuation efforts to a formal end.
More than 15,000 people have been evacuated to the United Kingdom, with 120,000 taken to the United States.
Families were pleading with troops to get them out of the country, with hundreds of people killed following bomb attacks.
Jersey Overseas Aid said last month that talks were ongoing as to how Jersey could support people living there.
In a new statement, Jersey Overseas Aid says there is a lot to consider - given:
The impact of the Taliban takeover is not yet known, with agencies on the ground unable to collect data.
The difficulty of knowing what support can practically be given, as some aid agencies have withdrawn staff and female aid workers in particular fear attack.
Not knowing for sure whether aid inside Afghanistan supports the Taliban, with concerns that some aid could be directed by, or diverted to, the group.
"For these reasons, JOA is carefully considering the best response.
"The final say resides with our Minister and Commissioners, but it is likely that JOA will devote some resources to addressing humanitarian needs, and that displaced people will be at the forefront of our considerations."
Deputy Carolyn Labey, who has described the crisis as heartbreaking, says they are in close contact with UN agencies and the Red Cross to consider the options.
She adds that commissioners will meet again to agree on how best to respond.
In a statement sent to Channel 103 earlier today (1 September), the government said Ministers had met to consider how to support refugees and had asked officials to explore 'concrete ways' to help.