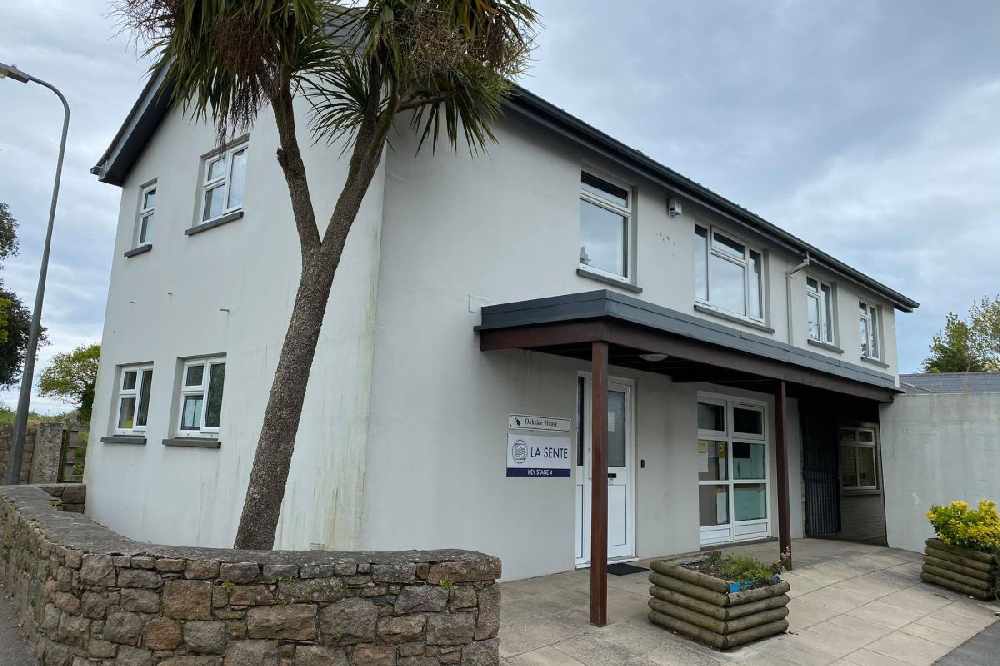 Plans are being drawn up to replace La Sente school, with the Assistant Minister for Children and Education telling Channel 103 he wants it moved to a new facility before the end of this year.
Deputy Scott Wickenden has toured the existing school for children with serious mental health, social or emotional needs.
It has been likened to a 'containment facility', and the Children's Commissioner has previously said it 'clearly is not meeting the needs of all pupils'.
Deputy Wickenden has told Channel 103 it is 'not fit for purpose'.
"It needs a new facility. We are not doing good enough for these children who are some of our most vulnerable in the island. We have got a plan to upgrade the current facility in the short-term. It will be happening over the summer holiday - to improve areas and put some safety measures in place.
In the long-term there is a plan being drawn up right now to have a better replacement building that will be used for primary and secondary - and the money in the Government Plan will be put aside for that.
The short-term upgrade will be mainly to the D'Hautree site which caters for Key Stage 2&3 - to 'clean up and fix up areas' and 'increase safety measures'.
Deputy Wickenden says he would like to see Greenfields secure unit at Five Oaks moved 'to somewhere more healing', and those facilities used to expand neighbouring La Sente, which is currently used by teenagers in Key Stage 4.
"I don't want them there any longer than they have to be. The plan is to try and get them out of those buildings because they are not fit for purpose. The teachers do an amazing job with the facilities they have, but they deserve better."
"... we could move La Sente into the Greenfields building, which is much more modern. It has a sports hall, it has a kitchen. It would be a much better use of that facility in the short term, before we come up with the plan for a proper purpose-built school."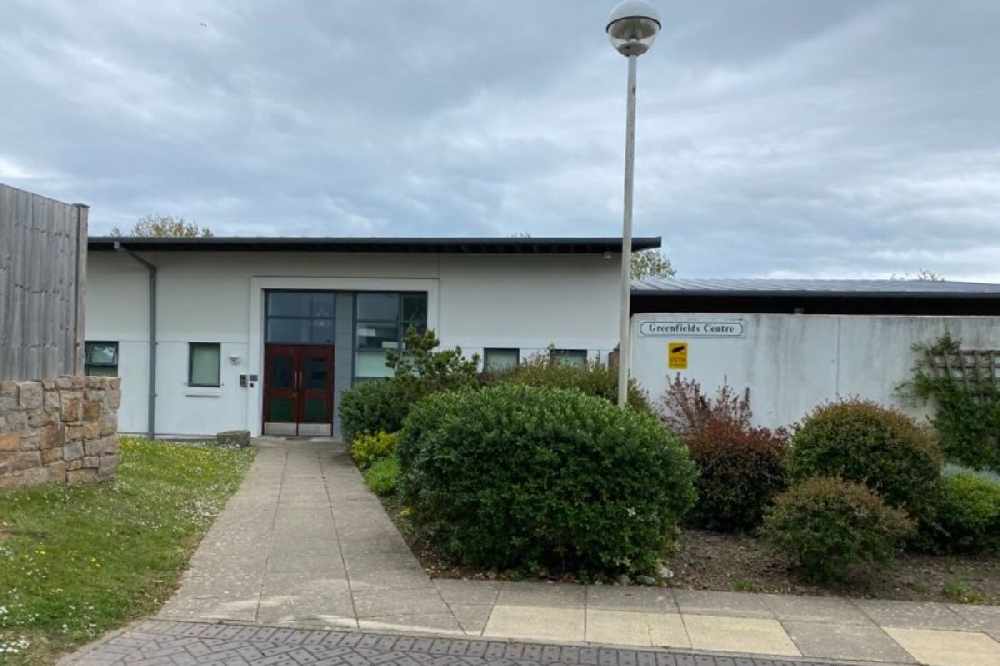 Greenfields Centre
"These are the most challenging of students. They go into a setting where they almost have 1-2-1 or 2-1 tutoring because there is many challenges for their learning and their curriculum, and if they get upset... Absolutely I'd say we need to do more, and that is what we are working on right now. It is not being ignored. There is a plan in place and I am determined that we get this as quick as possible into a better situation.
I would like to see that there is movement into a new facility, even it is at Greenfields and we sort the secure unit somewhere else, I'd like that started before the end of this year quite honestly, and I really am putting a priority on this."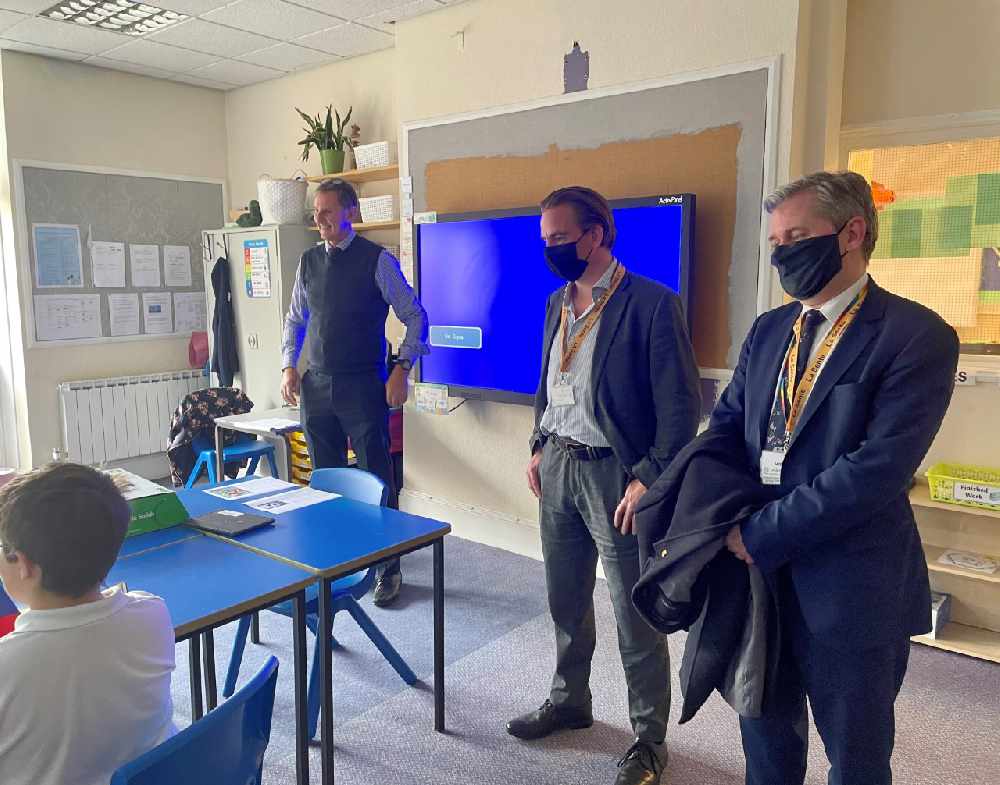 Credit: Government of Jersey
During his recent visit to the school, Deputy Wickenden spoke to six of the 13 children in the primary provision. He says they praised their 'supportive teachers' and, when asked what they would like to see changed, said they wanted a softer ground on their concrete play area. Deputy Wickenden says he is working on that.
Teenagers in the secondary provision did not answer the Deputy's questions.
Asked if plans for a new joint primary and secondary provision for La Sente means that suggestions of Learning Support Units or Pupil Referral Units within mainstream schools had been ruled out, the Assistant Minister said that an Inclusion Review is looking across the entire curriculum.
"It is happening right now and at pace."
In an interview with Channel 103, Deputy Wickenden has also defended his position and insists the Children and Education portfolio is getting the attention it needs.
"100%. I work day and night really. I have regular one to one with all the senior officers, I have my ministerial meetings to do with children and education. It is absolutely getting the support it requires - 100%.
It follows calls from the Children's Commissioner for the Chief Minister to appoint a permanent Minister to the role 'as a matter of urgency'. Deputy Jeremy Macon was removed following his arrest in March. He remain on police bail on suspicion of an unspecified offence.
In a letter to Senator Jon Le Fondre, Deborah McMillan said she was 'concerned that the temporary arrangements that you have put in place have now resulted in a lack of ministerial oversight with regard to children and all aspects of their lives' and added that she had had little engagement with Deputy Wickenden.
The Deputy says he is now having fortnightly meetings with the Children's Commissioner, describing one last Monday as 'collaborative'.