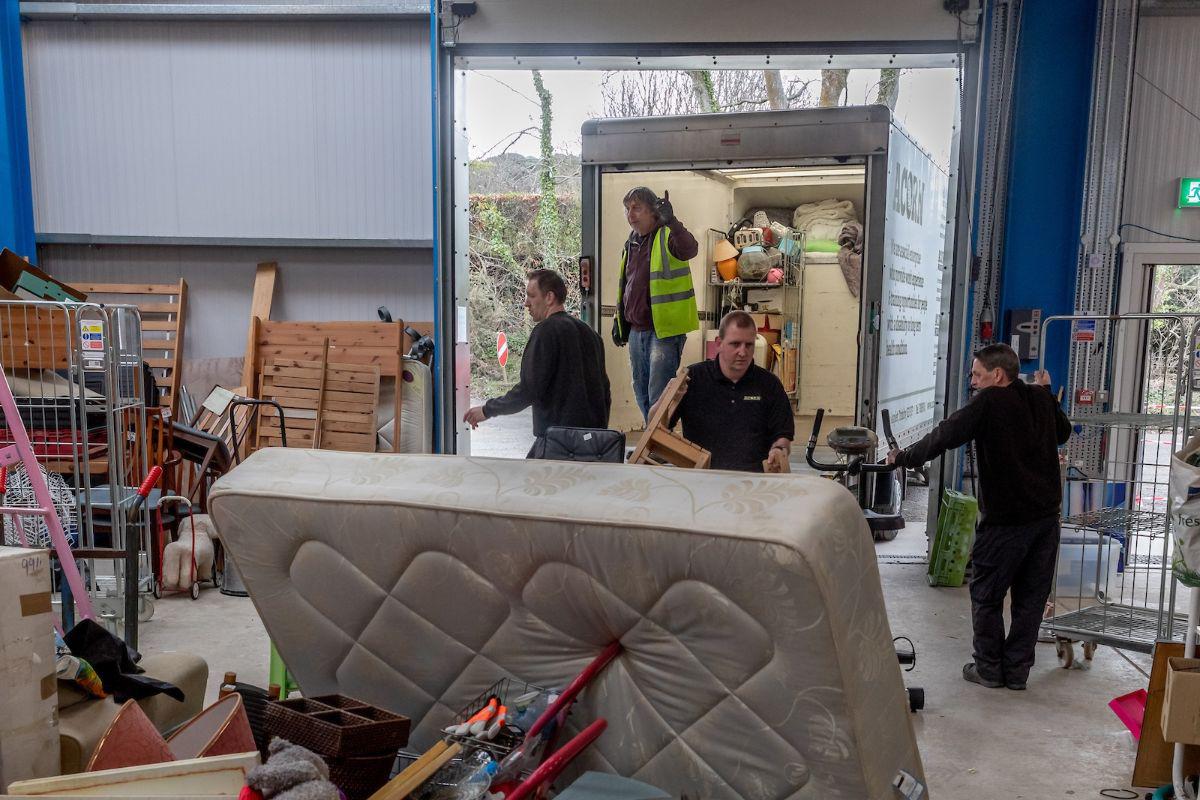 Acorn's new collections team at work. Image Credit: Gary Grimshaw
Recycling charity Acorn Enterprises has launched a new home collection service.
It's used a £48,000 grant from the Lloyds Bank Foundation to buy a new lorry and create two new jobs.
The scheme will help islanders dispose of their bulky household items in a sustainable way, by putting them on sale in Acorn's Reuse Centre.
General Manager, Steve Pearce, told Channel 103 how they've put the grant money to use:
"At the moment, people are very generous and they make donations down at our La Collette or Trinity sites, but quite often there are bigger items that they're unable to fit into their own vehicles, so now we're able to go directly to their houses and bring them up here to Acorn to be re-sold."
The free service is already up-and-running offering to collect bulky household items to be re-sold.