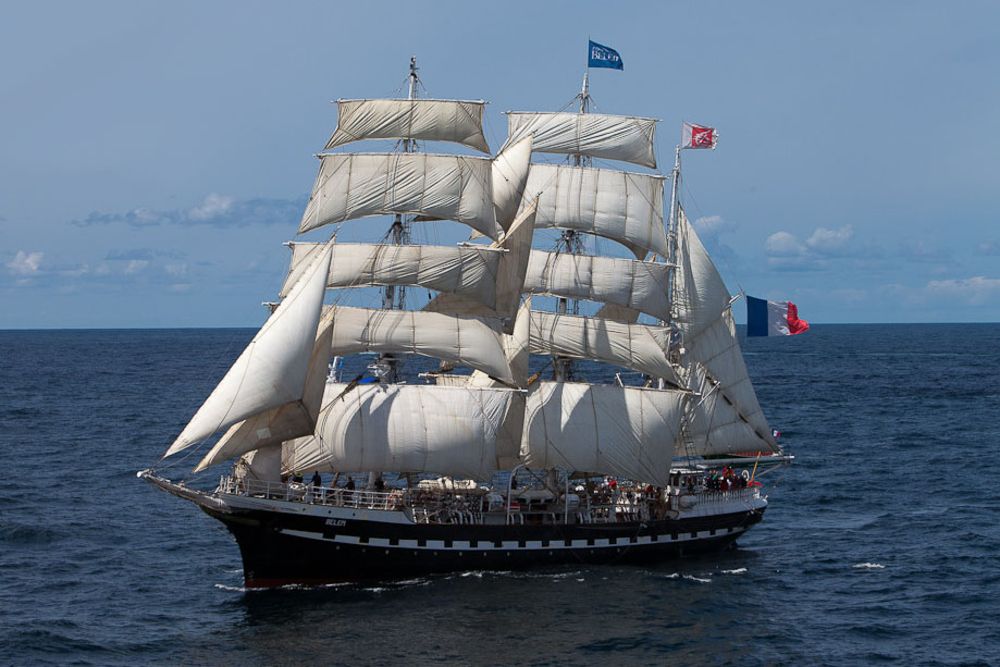 Image Credit: Jean Guichard
A 19th century trading ship is calling at St Helier's Harbour today.
The Belem was built in 1896 and is one of the oldest ships of its kind in working order.
It was originally used to transport cocoa beans from Brazil to France.
Ports of Jersey has invited the vessel over, saying it's a strong symbol of France's relationship with the island.
The vessel is due to dock alongside the Albert No.2 pier from 8am until 10pm.
It won't be open to the public this time, but officials say that if it is well-received it plans to return for a longer stay.