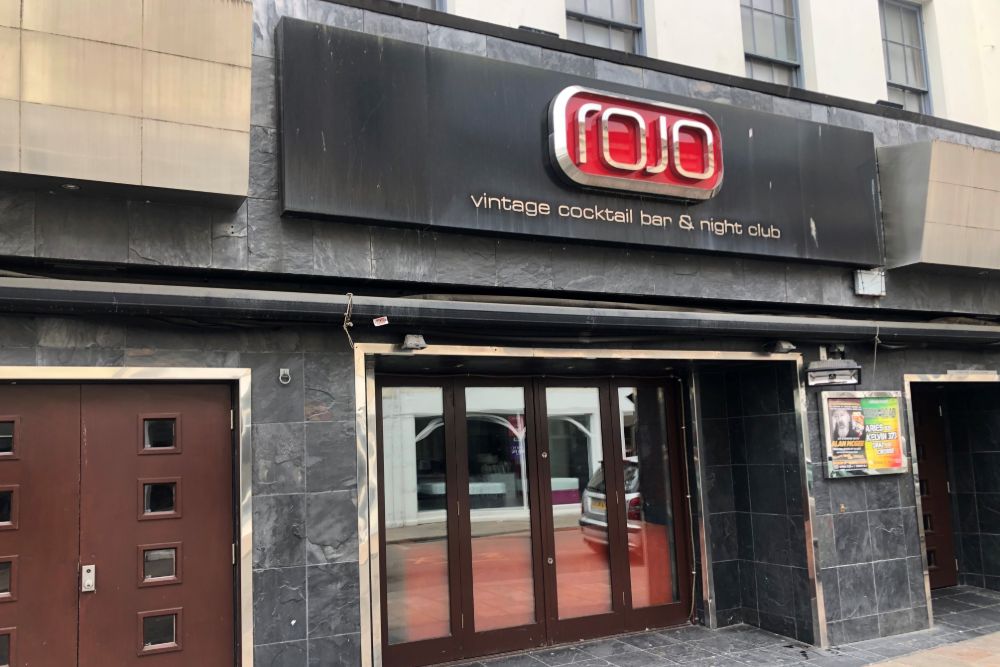 One of Jersey's biggest and oldest nightclubs has launched a fundraiser to be able to open again and then stay open, after calling the government's recent support package 'wholly inadequate'.
Rojo's hasn't been able to run its nightclub for more than nine months because of coronavirus - and despite months of pleading for more support, it only arrived last week.
The government has pledged to pay 80% of fixed costs between October 2020 and April 2021, but only if events firms previously turned over of more than £300,000 and had that slashed by more than 50% because of the Covid-related restrictions.
Since the fundraiser started at around 5pm yesterday (13 January), nearly half of the £15,000 target has been donated.
If that target is reached, it will extend to £25,000.
Rojo owner JP Anquetil says while the support is appreciated, it's 'too little, too late'.
"It's going to help going forward, but it doesn't really give any support for the nine months, up to date.
"I don't think we are the only ones to find ourselves in that position. I think you'll find the rest of the events industry is also in that position because the criteria for the package is extremely strict.
"So I basically thought we can't really wait any longer to find out if there is going to be any more support. We just need to grab the bull by the horns and just go for it."
On the crowdfunding page, the nightclub's management says the support package was only released this month despite 'countless promises of support' from the government.
Rojo Nightclub has, since it was forced to close, accrued debts of around £45,000.
Whilst being able to benefit from the payroll co-funding scheme and Visitor Attractions and Events Scheme, they've been called 'well short' of providing the support required given the length of the closure.
The firm has also accused the government of 'dangling the carrot and then taking that carrot away' by making them believe that financial support was coming a lot earlier than it did, which led them to borrow.
"I think it's been quite difficult to get the scheme through the States because I think there has been some resistance. We don't know why.
"I don't know if those within the States really understand how much support is needed.
"It feels like they're just doing something to pay lip service. That could be out of order to say that, I don't know, but it just feels like that."
Nearly 200 people pledged financial support in the first few hours of the crowdfunder, raising more than £5,000.
Mr. Anquitel says he is so thankful for people's support;
"The club is nothing without the people that attend it.
"We rely on those people, it is based on the people that come week in and week out and to be fair, there is only a handful of nightclubs these days to go out and actually have a dance in.
"It's desperate times. Once upon a time, we had a huge thriving nightclub industry here and now it's been whittled down to just a few of us.
"This will basically allow us to pay a load of critical bills that we've got outstanding at the moment, help clear the debts that we've accrued for the last nine months which are quite substantial, and just give us a better chance of getting open and once we do open to stay open and not have some crippling debts."
The crowdfunder can be found here.