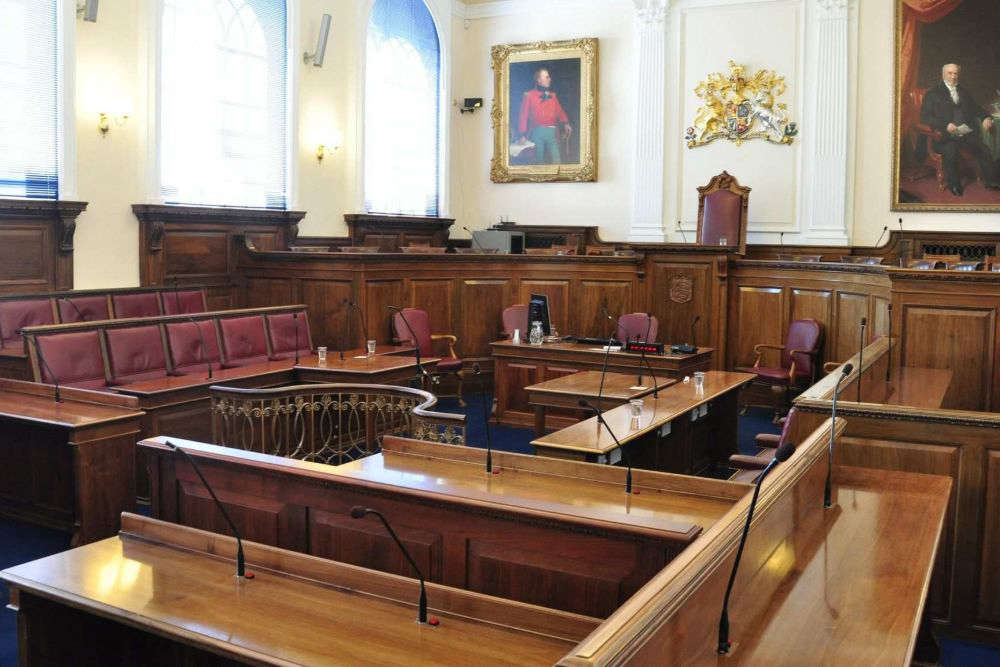 There were teething problems for a new electronic voting system in Guernsey's States.
The first sitting back after the long summer recess was heralded as a 'landmark moment' with the introduction of e-voting.
After two decades of deliberation, a new electronic system - budgeted to cost £109,000 in the first three years - was due to be put in action,
It had been tested in advance, with deputies shown how it should work to instantly collate and record the outcome of Assembly votes and publish them online for all to see.
But day one brought teething problems, which the Bailiff Richard McMahon, presiding, summed up:
"If at first you don't succeed, try, try again!.
If everyone has got their devices ready, got the relevant bit up in front of them - you may have to re-load, which does sound quite technical to me."
First dip into electronic voting crashed!

— tothevale (@tothevale) September 7, 2022
The Assembly returned to the traditional roll call methods of shouting out 'pour' or 'contre' when the troubles persisted.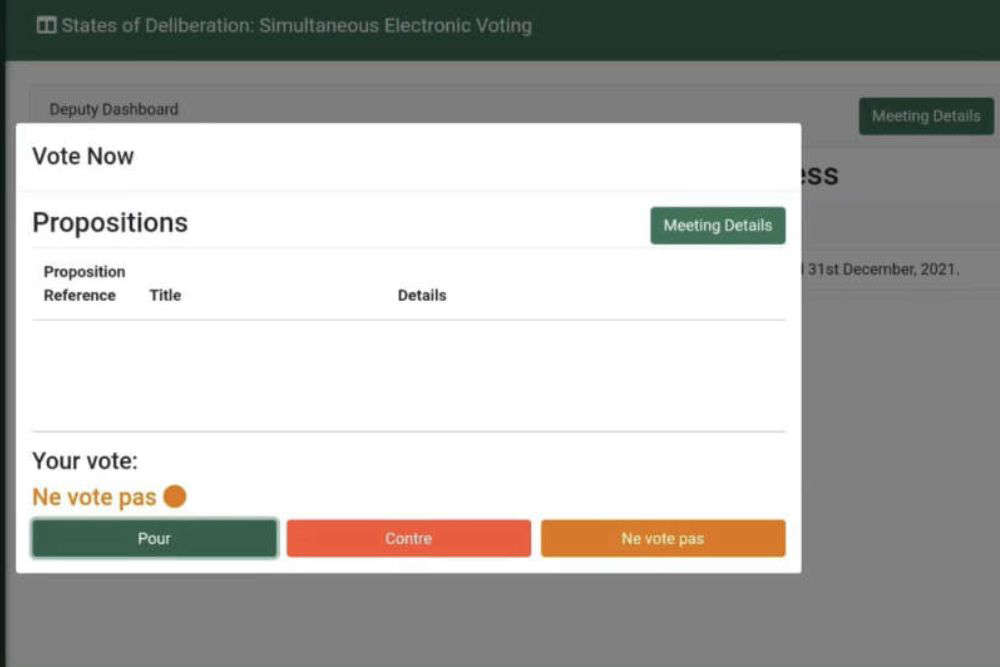 Another attempt saw deputies voting one at a time, rather than all pressing their buttons together:
"Although we said fastest finger fast, there is not huge rush. It may well be that it was everyone pressing their button at the same time that turned it in, so we will do it one at a time. So when you press the button put your hand in the air, or something like that."
So glad we have the fancy new SEV system in the States. It is saving us so much time.

— Peter John "Rufus" Roffey (@PeterRoffey5) September 7, 2022
After some confusion and lengthy delays, the system did work eventually, and an oral vote taken as well to check the outcome was the same.
"The voting.... was exactly the same as the system, and therefore I declare proposition duly carried.
We'll move on to the next matter. Please do debate it for long enough so that we don't have another vote today, please!"