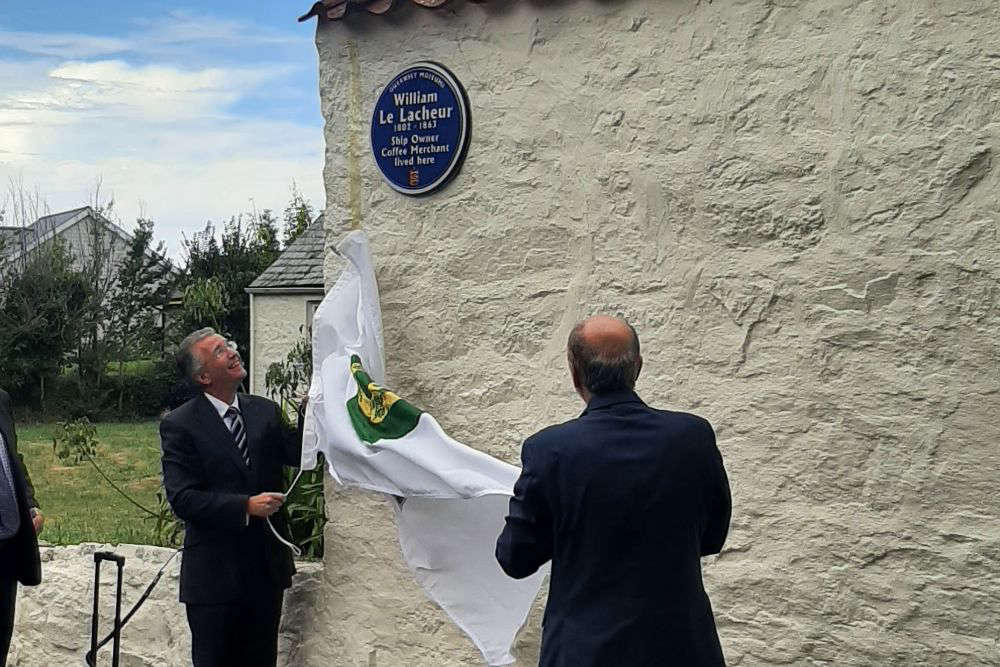 The Costa Rican Ambassador travelled to Guernsey today to unveil a plaque in honour of William Le Lacheur.
Costa Rica considers the Guernseyman a national hero who reversed its fortunes by starting coffee exports to London.
He transformed the country from being the poorest in Central America to the wealthiest, in less than a quarter of a century.
The ceremony is a part of the Guernsey Blue Plaque Scheme, which recognises islanders who have made an important contribution to the bailiwick and the wider world.
Islanders can see the plaque displayed at L'Epinel Farm - the former home of the Le Lacheur family.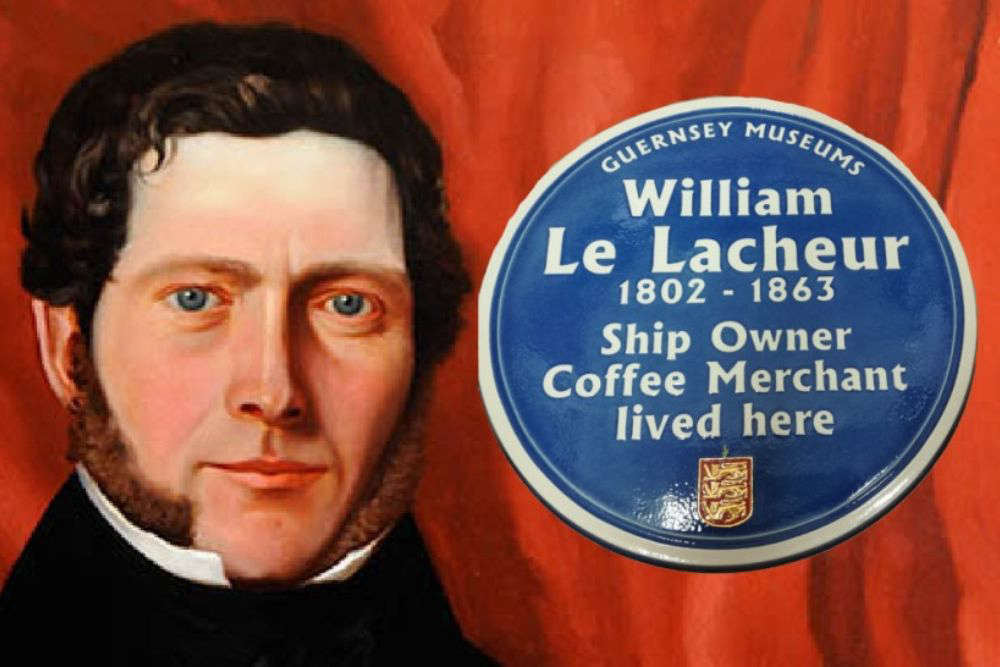 Painting of William Le Lacheur and close-up of the commemorative plaque.
Head of Heritage Services, Helen Glencross, says this is the first instance where William's work has been noted locally, and she hopes it allows more islanders to learn about his work.
"The ambassador from Costa Rica spoke about Willaim quite passionately this afternoon.
He talked about more connections between Guernsey and the nation, that perhaps aren't known about, which we hope to work on in the future.
Willaim's work was quite transformative. This is the first time the country was able to sell its coffee to Europe and make money from that."
This comes after a plaque was unveiled in London commemorating 200 years since the Guernseyman first brought Costa Rican coffee to Europe.
Deputy Jonathan Le Tocq was there in London, along with the country's UK ambassador and the two pledged to find opportunities for commercial and cultural collaboration.