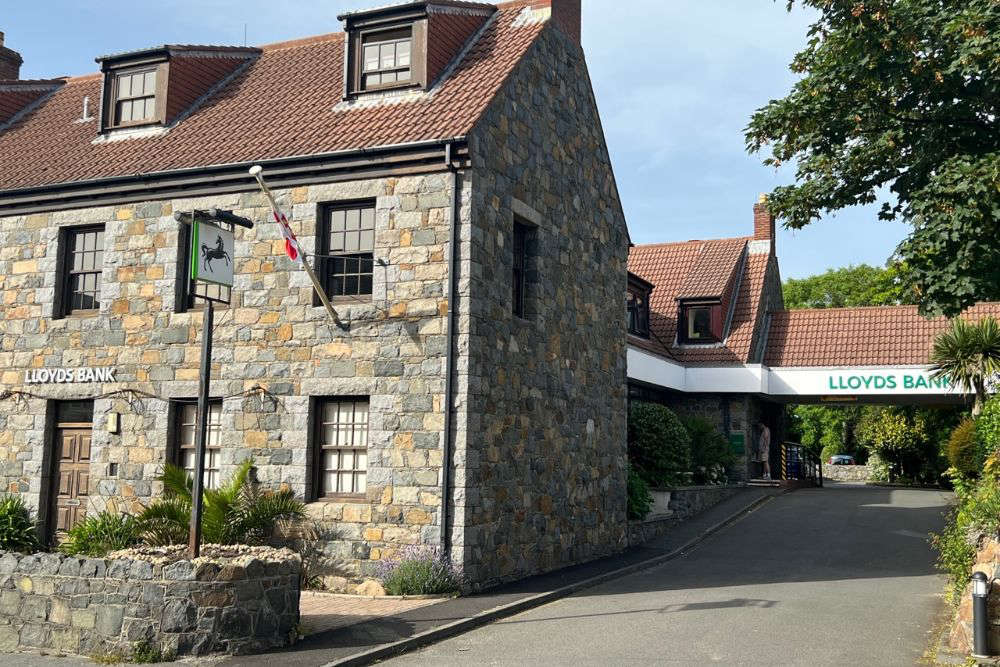 Lloyds Bank is shutting its branches in Alderney and St Martin by the end of the year.
Three jobs in Guernsey and three in Alderney are being lost.
In total, 34 jobs are being lost across the Channel Islands and Isle of Man.
The company says it will try to find new jobs for affected staff wherever possible.
The bank has also announced plans to close one of its premises in Jersey.
Director Alasdair Gardner said it follows a 'significant reduction' in customers visiting over the last decade, with more of us banking online.
"Our St Martin's branch in Guernsey will close later on this year in response to the significant reduction in customers using this branch over the last ten years. Our customers have more choice than ever in how they bank with us with many carrying out their everyday banking online. We continue to invest in our branches, as seen with the refurbishment of the Lloyds Bank in Smith Street.
We have two branches in Guernsey at The Bridge and 1 Smith Street, which are a short drive away and also accessible by public transport and customers can also continue to use nearby free-to-use ATMs"
Lloyds branches in St Peter Port and on The Bridge will remain open.
As the bank's only physical branch in Alderney is set to close, Mr Gardner says the company will work with customers to ensure they are still able to access banking services:
"We'll spend the intervening months working closely with the local community to advise and support with alternative access to banking and what face-to-face services our customers can access from other financial providers after the branch closes."
An exact date for each branch's closure is yet to be announced.