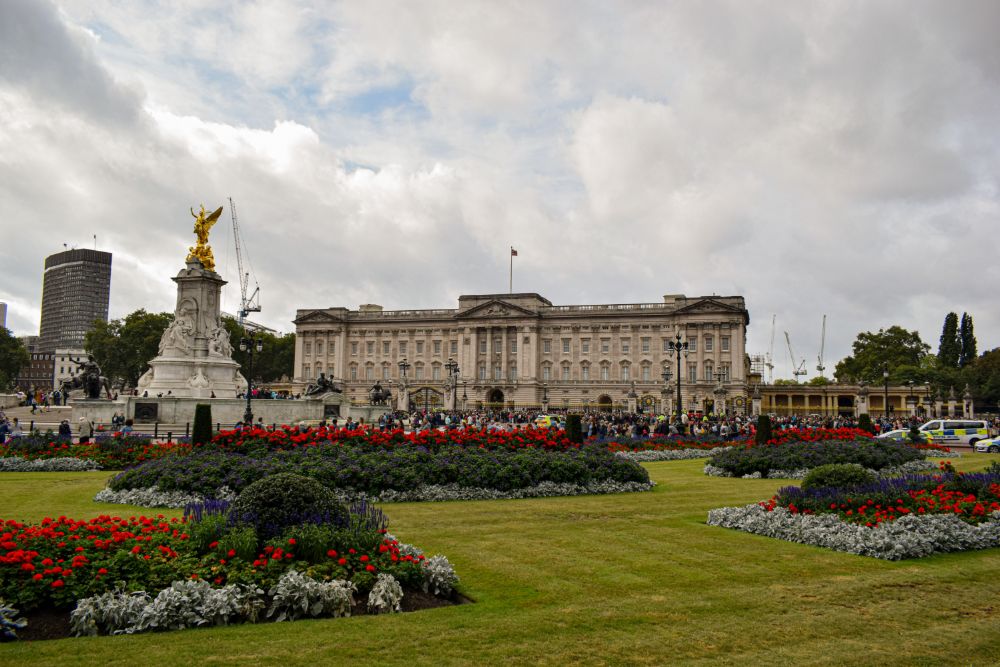 Four Guernsey residents and one from Sark are recognised for their work and major contributions to life in the Bailiwick.
Stuart Falla has been made CBE for services to the community, Clare Sealy receives an OBE, businessman Tony Creasey and Sark Resident Dr Richard Axton are to become an MBE, and Patricia Child is awarded a BEM.
Many congratulations to the 2021 #Guernsey & #Sark #QueensBirthdayHonours recipients: Mr Stuart Falla CBE, Mrs Clare Sealy OBE, Dr Richard Axton MBE, Mr Tony Creasey MBE and Mrs Pat Child BEM. Tremendous news and very well deserved! We thank you all for your outstanding service. pic.twitter.com/3TIkZwpURQ

— Gov House Guernsey (@GvHouseGuernsey) June 11, 2021
Mr Falla is well-known in Guernsey as a former politician, chairman of the Guernsey Sports Commission, and as the driving force behind the 2003 Island Games.
He has been telling Island FM where his positive drive comes from:
"I think what you do is you copy those people around you -my Uncle David and how much he did at the Capelles Church and the youth club, and my father was almost as equally involved in the RAF Association. When you see people close to you, that you respect and admire, you tend to copy them and I suppose, without making a plan about it, it was just something that seemed natural."
The CBE recipient recalled the opening ceremony at the 2003 Island Games held in Guernsey.
"You only had to be down on the quayside when we did the opening and when Daniel the Donkey flew off the top of Woolworth's roof and came down into the centre of the quay and you realise just how many people had found their way into St Peter Port that evening because we made it very much accessible. You didn't have to an athletics track or football ground to watch the opening - it was right there."
Clare Sealy is currently Head of Curriculum & Standards for the States of Guernsey, her nomination originated through the UK, where she was formerly Headteacher of St Matthias Primary School in Tower Hamlets for 22 years.
Sark resident Dr Richard Axton Has led La Société Sercquaise since 2005. With his late wife, Dr. Marie Axton, he saved countless manuscript books and documents to establish a history of Sark life, legal proceedings, and feudal land tenure, where no academic record existed.
Patricia Child is awarded the BEM for services to the health and voluntary sectors in Guernsey. She moved to Guernsey from the UK in 1974 to teach infants, becoming Deputy Head Teacher of Vale Infant School and Head Teacher of Hautes Capelles Infant School. Patricia was instrumental in creating Guernsey Cancer Support, which operates across the Bailiwick.
Tony Creasey has been made an MBE for services to charity and sport in Guernsey. He gave Island FM his reaction:
"Well I'm absolutely gob-smacked really, I can't believe it. When I look around and see so many wonderful things done by so many other islanders, it's a great honour to be nominated for an award."
Mr Creasey explains some of his achievements:
"Well I've no idea really but I know that I have been involved with a number of activities. Obviously, my business activities as well as being a Governor or Director of the Les Bourgs Hospice for about 25 years - since the mid-'90s. I have been quite heavily involved in the background there so, I think that's one of my most significant involvements if you like."