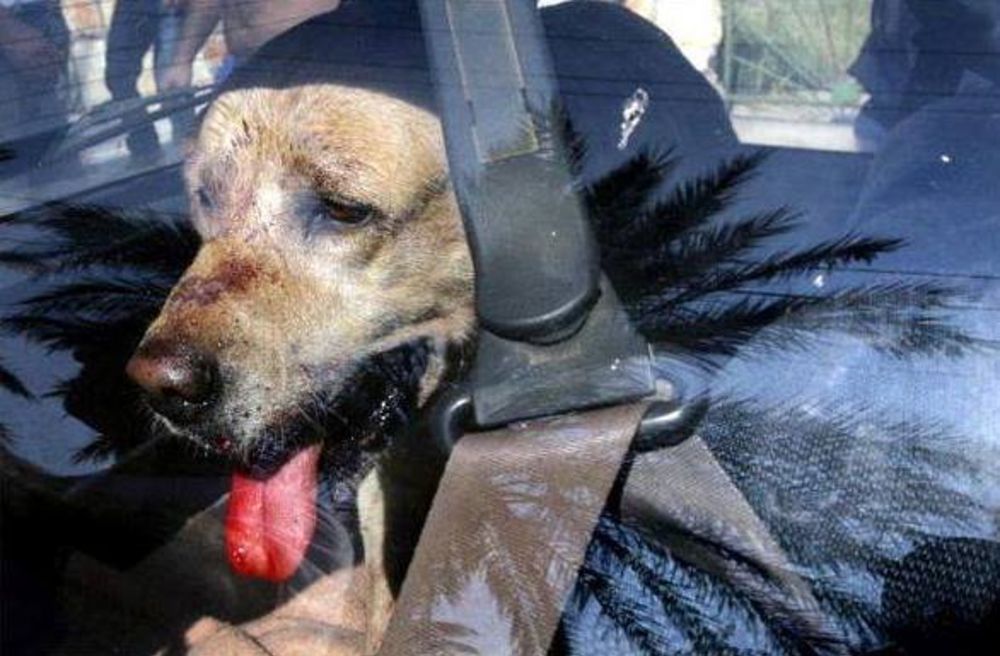 Image Credit: States of Jersey Police
Jersey Police are investigating reports of malicious damage after a car window was smashed to rescue a dog locked in a car on the hottest day of the year.
The emergency services and JSPCA both urged pet owners to act responsibly in the heatwave, but the States of Jersey Police say two incidents of dogs being locked in cars were reported on Tuesday.
It reached 36°C in some parts of the island, matching the highest temperature recorded by Jersey Met since records began in 1894.
One of these cases involved a car window being smashed by a member of the public, which police are investigating.
The force says it will determine whether a crime has been committed considering the circumstances.
15 incidents of dogs being left in vehicles have been reported to Jersey Police so far this year.