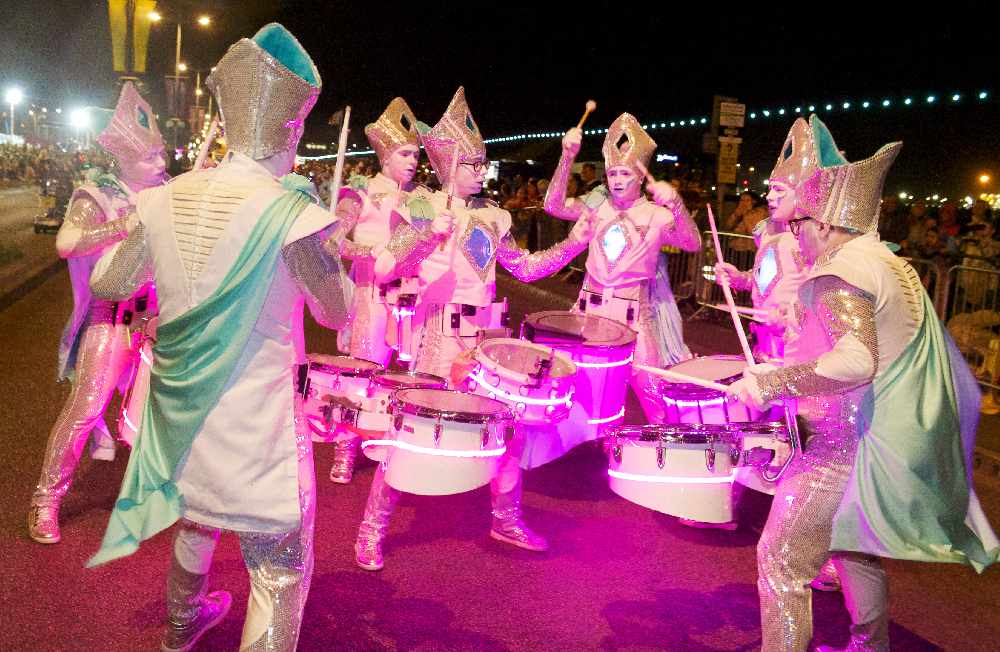 There won't be a traditional daytime floral parade at this year's Battle of Flowers, but organisers are hoping to stage two moonlight parades instead.
Organisers say they couldn't commit financially to the infrastructure needed to put on the day parade, such as ordering 'fresh flowers' for the floats, because of the uncertainty earlier this year over staging large-scale public events.
They want to host two night-time shows instead on Friday 13th and Saturday 14th of August - with themed floats decorated with coloured lights and floral features. It's hoped both nights can end with firework displays.
Permission is needed from the government and Bailiff's Panel.
The plan is to keep one tiered grandstand, but everywhere else would be standing or sitting on the pavement. Ticket prices would be reduced but would have to be bought in advance to account for the possibility of track and trace still being needed.
Event Director Jackie Donald says they're keen to put on some form of parade with a focus on community celebration.
"Whilst we are disappointed not to be able to stage the traditional floral aspect of the show for obvious reasons, we are still keen to put on some form of parade, which this year will be very much focused around a community celebration.
The Moonlight Parade has always been very popular with residents so we plan to stage two of them this year, on Friday 13th and for this year, Saturday 14th August to ensure that as many people as possible get the opportunity to experience the usual carnival atmosphere whilst abiding with any restrictions on audience numbers."