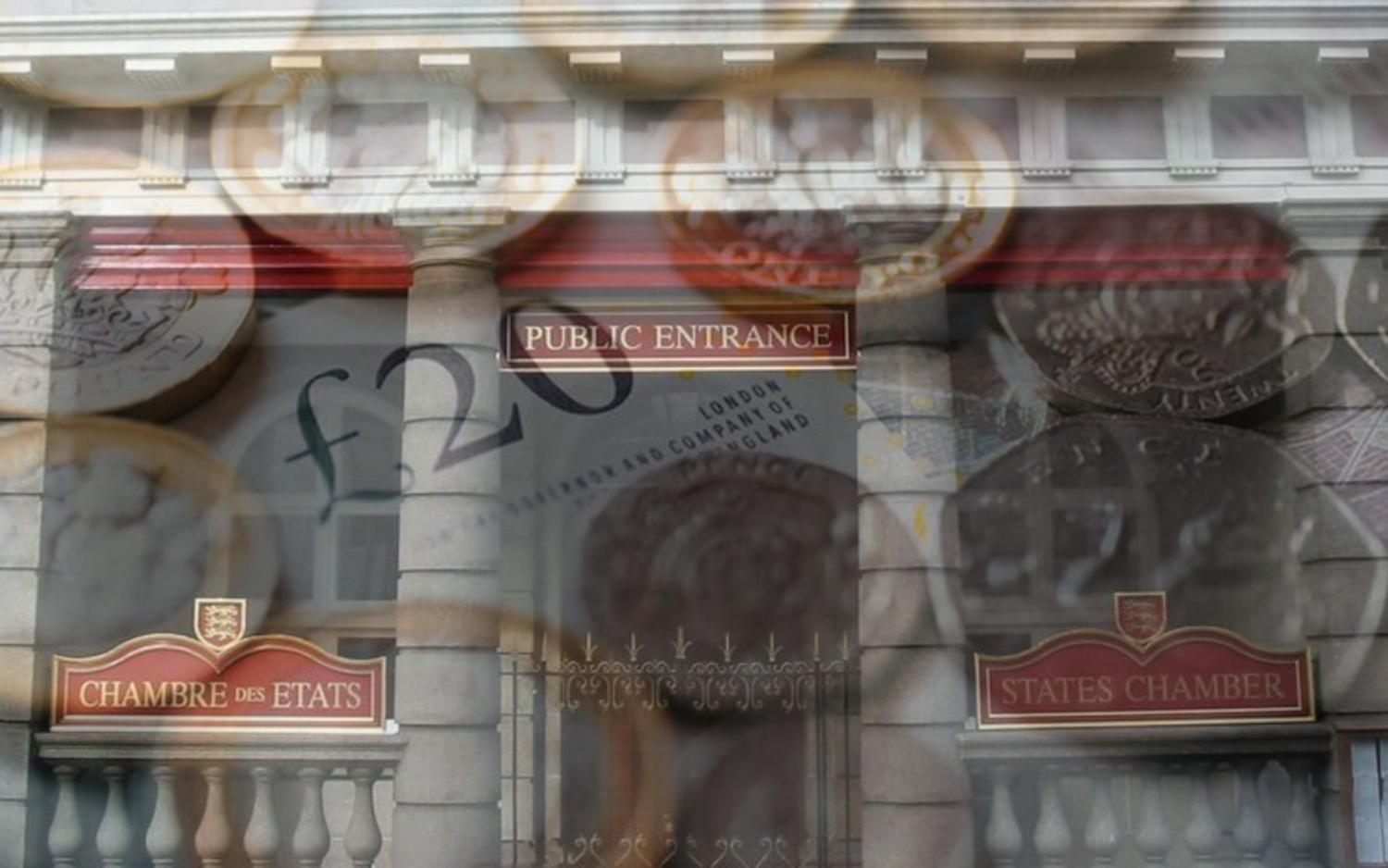 Jersey's government spent more than it brought in during 2018, with a warning of bigger shortfalls unless ways of raising cash quickly are found.
£799m was generated by higher tax takes in income tax, GST and stamp duty. That's an increase of £32m on 2017.
Departments spent £806m, up £62m on the year before because of higher health costs, IT investment and writing off £27m on the hospital project.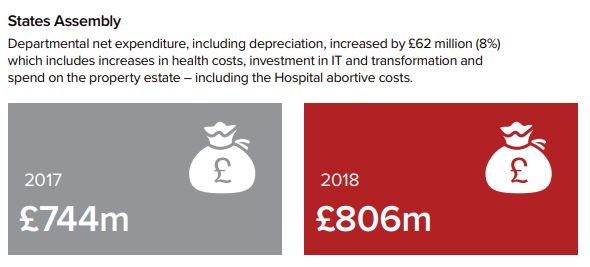 The Chief Minister has announced cuts of £30m-£40m this year.
States Treasurer Richard Bell says those plans will help close the current £7m gap.
"That, if and when delivered, will reduce our forecast deficit or close it. The danger will be that the additional funding of not spending funding in 2018 presenting 2019 is if that's spent on recurring expenditure, it will contribute and grow that deficit moving forward.
"We've got to exercise a great deal of caution where we would spend that extra funding that's available."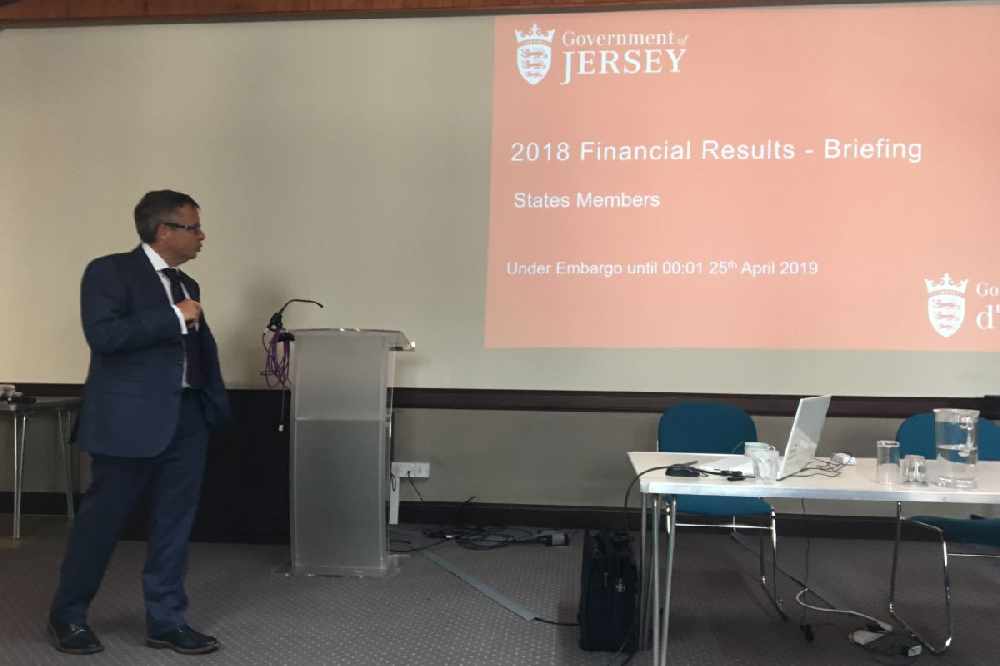 States Treasurer Richard Bell presenting the 2018 Annual Reports and Accounts
The Strategic reserve dropped in value by £33m through 2017. That was down to a drop in the valuation of investments of £25m and £8m transferred to fund the hospital project.
Despite a strong balance sheet and plans to balance the budgets in 2019 after running deficits from 2016 and 2018, Treasury has warned of a slowdown because of uncertainty over Brexit and risks to financial services, ongoing poor productivity and the ageing population.
"Plans are in place to deal with some of the eventualities that we've been imaging that could happen and we have some estimates to how much that could cost.
"We've put aside some funds for that should we need to use them if and when Brexit takes place and if and when it's a hard Brexit."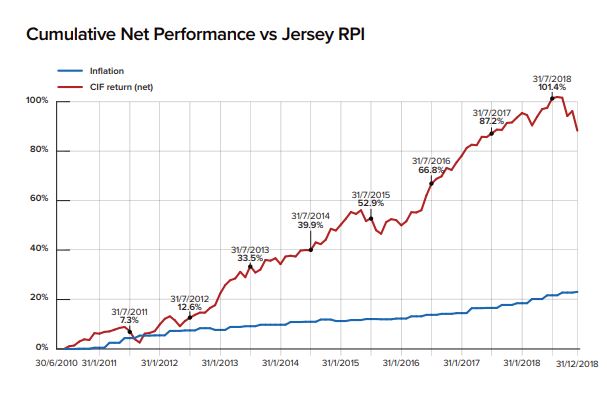 The Fiscal Policy Panel has advised the government to plan to run surpluses between 2020 and 2023 and remain flexible to respond to changes as they happen.
It's also called for the government to consider implementing revenue-raising to counter the above uncertainties, while the economy is in a healthy position.
Treasury Minister Deputy Susie Pinel says one way will be taking more from our pay packets.
"I think it will have to be an increase in the Social Security contributions, which are half of what they are in the UK.
"There is room for manoeuvre. With the benefits being required, contributions are going to have to go up."
"We're doing a big review at the moment of personal tax system and the whole of the income tax system, but there's no question at this stage in the game of having to raise tax because that would be incredibly difficult in a competitive world.
"I think the entire government would be hanging from the gallows if GST went up! But we have to look at all those avenues of revenue-raising with an ageing demographic."
The Treasury Department has also warned of a significant backlog of investment - which includes housing, economic infrastructure and significant projects such as Fort Regent.
Deputy Pinel says those pressures are a big part of the reason why the government can't spend recurring amounts of money on improved pay offers to unions.
"It is the recurring factor and that's why the proposition was defeated twice. People saw the fact that if you put it up now in 2019 for instance, salaries across the board, they would then carry on going up with increased expenditure for the foreseeable future.
"We can't afford to do that."
Treasury says it will also explore alternative funding solutions such as encouraging third-party investment, as well as using the strength of its balance sheet to fund investment.
The full report can be read here.