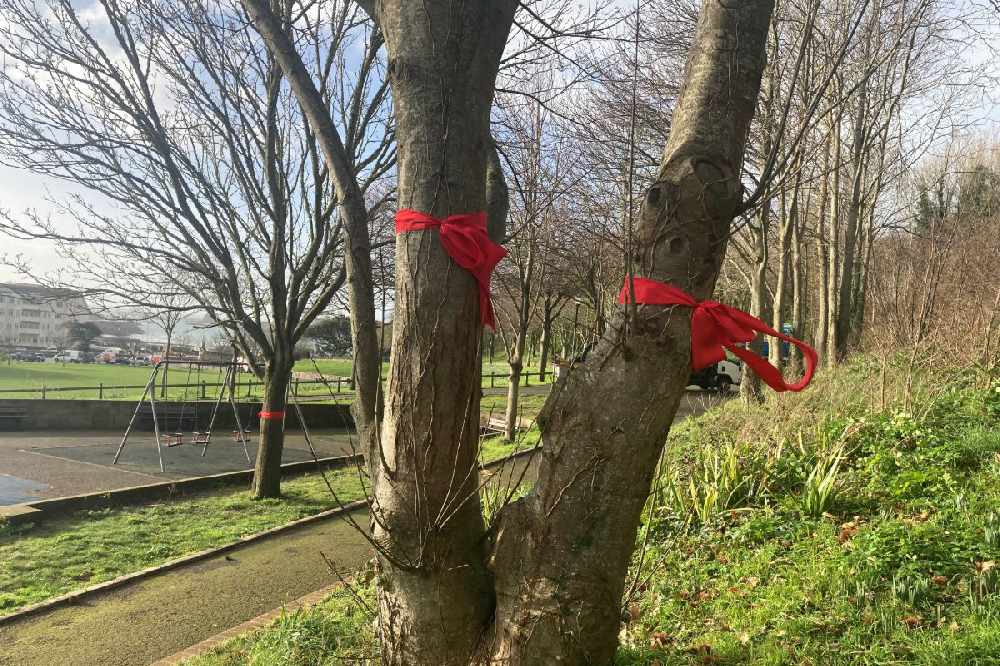 Earlier this year campaigners tied ribbons to trees they believe will be lost to a new access road
A St Helier Parish Assembly has voted NO to the access road to a new hospital at Overdale.
Parishioners at the Town Hall meeting overwhelming said that they don't have enough information about route and that they are not satisfied with the plans for it.
In February a record turnout voted to block work on parish land until they had, and were happy with, the information about what a reconstructed Westmount Road will look like.
Last night (9 June) an Assembly was first asked if it 'has received the details it requires in respect for vehicular, amenity, cultural and community impact outlined in recital D of the Requête considered at a Parish Assembly on 10th February 2021.'
The vote was 165 NO, 11 YES.
Next, they were asked if they were 'satisfied with the merits of creating an access route to the proposed hospital as described in the presentation.'
That vote was 165 NO, 10 YES and 1 abstention.
@StHelierJsy Parish Assembly has voted by a large majority that the Parish has not received sufficient details about the impact of the proposed new hospital (165 votes to 11) and that it is not satisfied with the proposals for the new access arrangements (165 votes to 10).

— Simon Crowcroft (@SimonCrowcroft) June 9, 2021
Campaigner, Advocate Olaf Blakely had forced the February Requête, and last week told Channel 103 that nothing meaningful has been presented since.
But the political lead of of the Our Hospital project, Senator Lyndon Farnham said that there was significant amount of new information in concept designs published at the end of May, and that the next stage would see the team 'present the final drawings and plans'.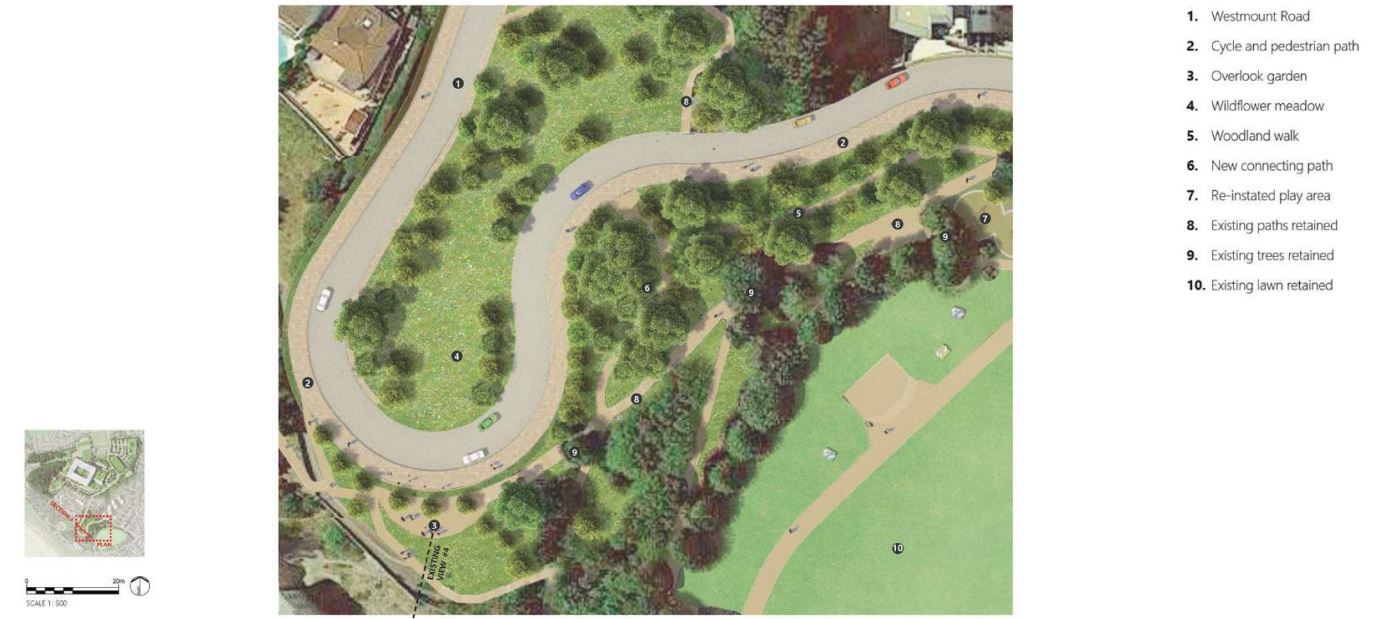 The concept designs stated that the proposed Westmount Road carriageway will be around 6.7m wide, down to 6m on straight roads, alongside a 4m wide 'active travel corridor' consisting of a 2m footway and 2m cycleway.
Those who are opposed to it have dubbed it a 'superhighway'.