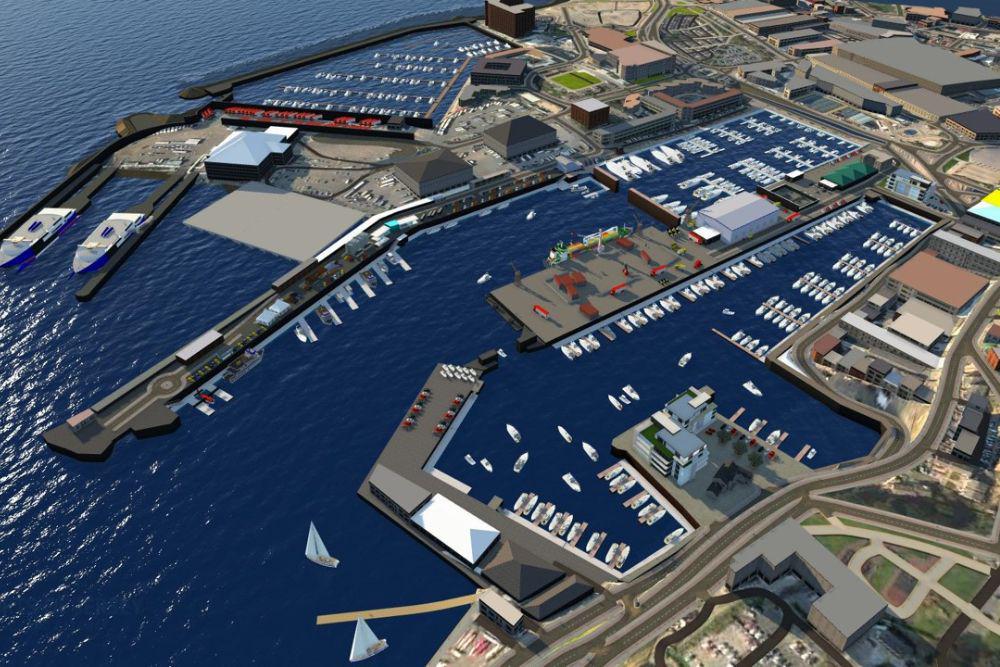 Major plans to overhaul St Helier Marina and the Albert Pier are due to get underway before the end of the year.
Ports of Jersey has brought forward the project, which wasn't due to begin for another four years after 'overwhelming support' from boat owners.
The plans have been drawn up to reconfigure the marina, creating new 24-hour berthing pontoons.
The work will be carried out in stages, starting with the refurbishment of the marina this winter, with Albert Pier following next Autumn.
Ports of Jersey says the work needs doing, and doing it as one project makes it easier to manage:
"Work is planned to take place over the winter period in order to minimise disruption to harbour users and is due to be completed in time for the start of the 2020 boating season.
"Phase two of the works programme will see enhancements made to St Helier Marina with a replacement of aged and unfit for use piles and pontoons to ensure the marina remains a safe, open and secure environment for local and visiting mariners."