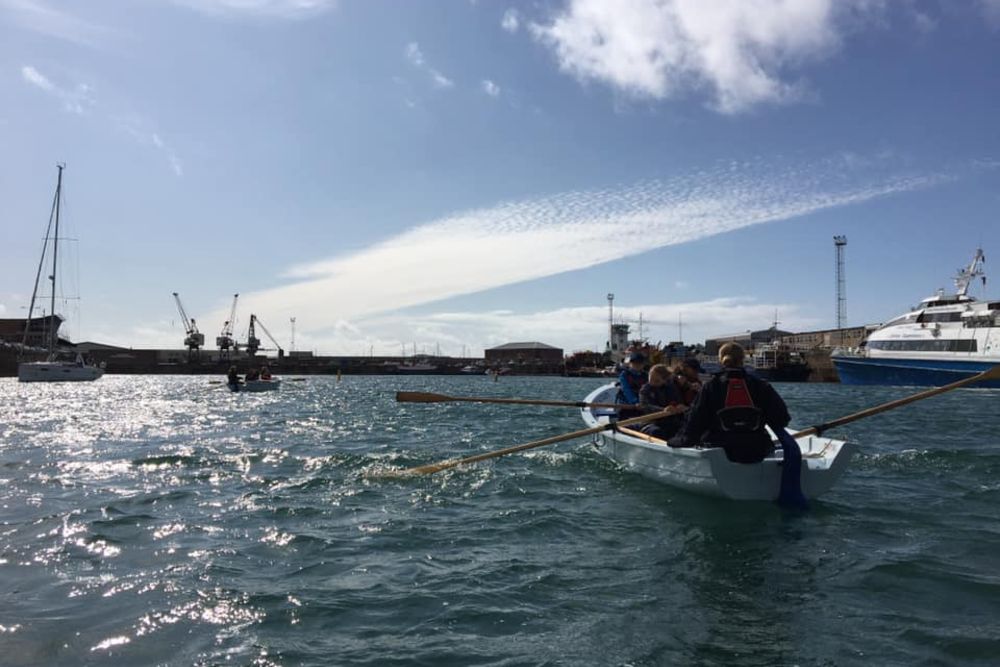 Jersey Sea Cadets
While the Jersey Sea Cadets will be leaving their Fort Regent base in January after 70 years there, the search for a new, permanent home continues.
The cadets are moving to the former police HQ in Rouge Bouillon, but only temporarily.
An urgent consultation concluded that was the best interim option until a decision is made about the future of the former police site and a permanent home for the cadets is found.
Lieutenant Andre Bonjour says the move has been a long time coming and, while the new base is not perfect, it's a step forward.
"We've been looking for some considerable period of time since we were first given notice of having to move, going back really as far as the early 80s, but more persistently from the 90s onwards. It has taken a fair amount of time!
"There is still a long way to go. We are working very closely at the moment with Home Affairs and the other cadet organisations in order to identify something suitable for the future.
"We'll be able to get back into everything that we've not been able to do over the last several months for other reasons.
"We will be lacking a little bit of outside space to do some of the activities that we do, but we can manage and it will do for now, until we see other things progress."
The cadets are expecting to stay at the old police HQ for at least two years.
There have been several attempts over the last decade to secure a new home. They included a new building on the Old South Pier at St Helier Harbour, and sharing a maritime hub at Les Galots near the La Collette fuel farm.
Lt. Bonjour admits it's been an uncertain period.
"There has always been that stumbling block for one reason or another and you do start to wonder if things will ever happen.
"I suppose we take the positives out of this. Constable Len Norman has been very helpful in trying to progress things and we're very grateful for that interest."
The government says work has started to make sure the relevant part of the old police site is fit for purpose. That is due to take around 12 weeks.
"I'm very pleased that in conjunction with the Minister for Infrastructure, we have now been able to find a suitable location for our much valued Sea Cadets for the interim, while we continue to review options for a more permanent base.
"I look forward to when the Government are able to offer a clear commitment on future plans for the Sea Cadet's permanent base." - Constable Len Norman, Home Affairs Minister.