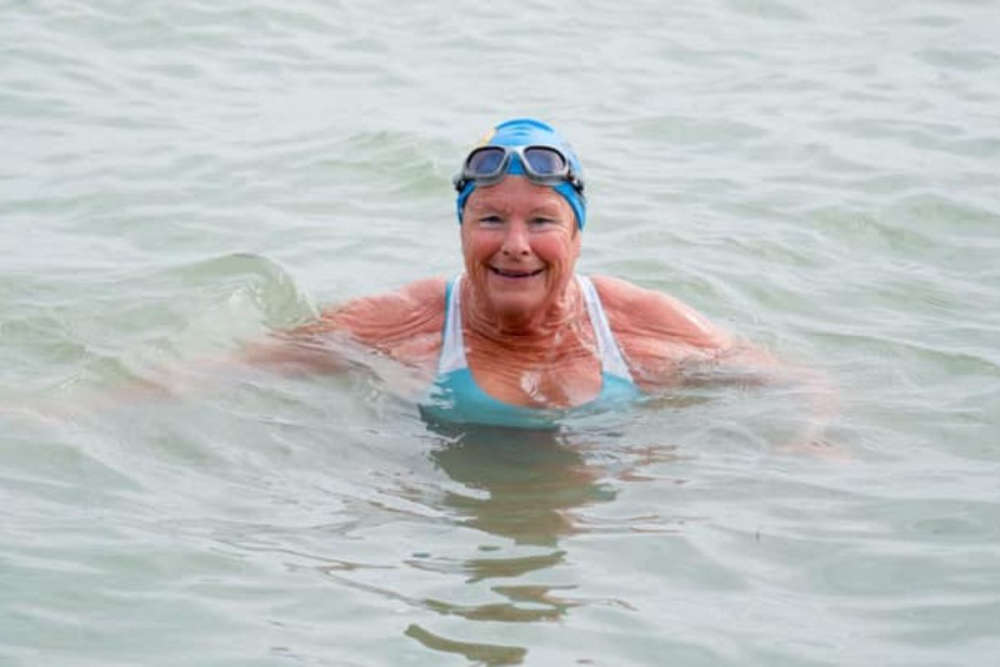 Sally Minty-Gravett will take on her seventh, and final, Channel swim in August.
She completed her first one in 1975 and has done it every decade since.
The long-distance swimmer also became the oldest person to complete a two-way English Channel swim in 2018 at the age of 59.
The retirement Channel swim is in memory of her late husband Charlie and is hoping to raise £20,000 for Dementia Jersey and the Jersey Lifeboat Association.
It was scheduled for 2020 and 2021, but it was stopped by Covid and poor weather respectively.
"I'm doing some training in the water, I've done a six-hour swim, a four-hour swim, a few two-hour swims, and the weather has really helped with that.
I'm good to go really, just waiting for the weather now. Hopefully, it will all go to plan this year.
This is planning to be my retirement Channel swim, I'll always swim, but I don't want to have to do the training.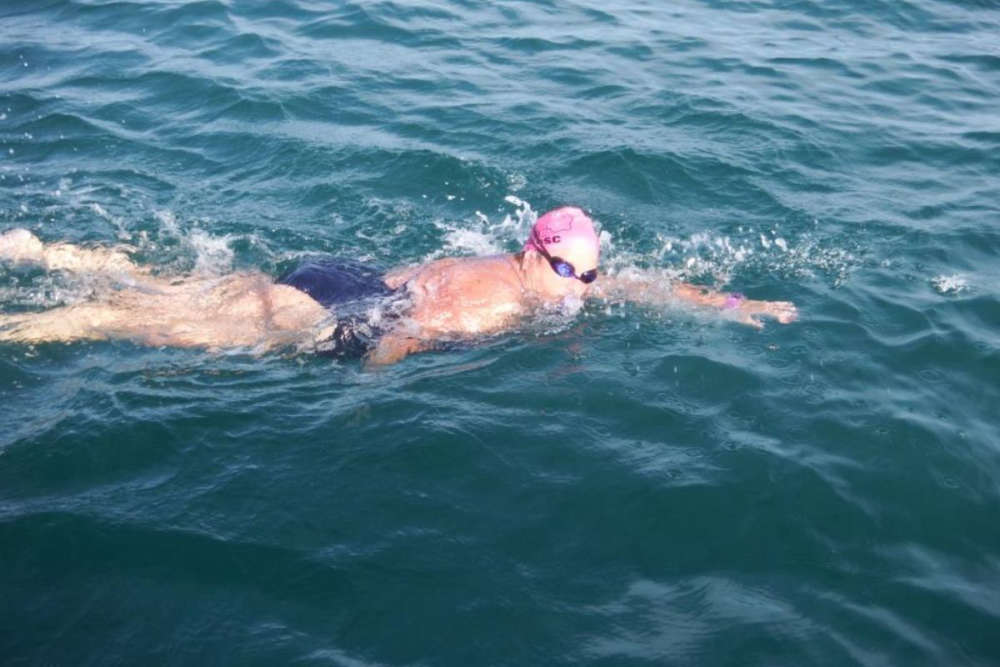 I want to be able to swim with friends, I would like to be able to swim with the children and just have fun.
I want to get out in my kayak, I want to do some paddleboarding, I want to get on my electric bike that's six years old that I've not used yet because I don't want to hurt myself and fall off.
There are a lot of things I want to do. I want to learn to scuba dive, people are waiting to help me do all of these things, but I just have to be risk-free at the moment until I get this done."
The original charity target was £10,000, but after that was exceeded, it was upped to £20,000.