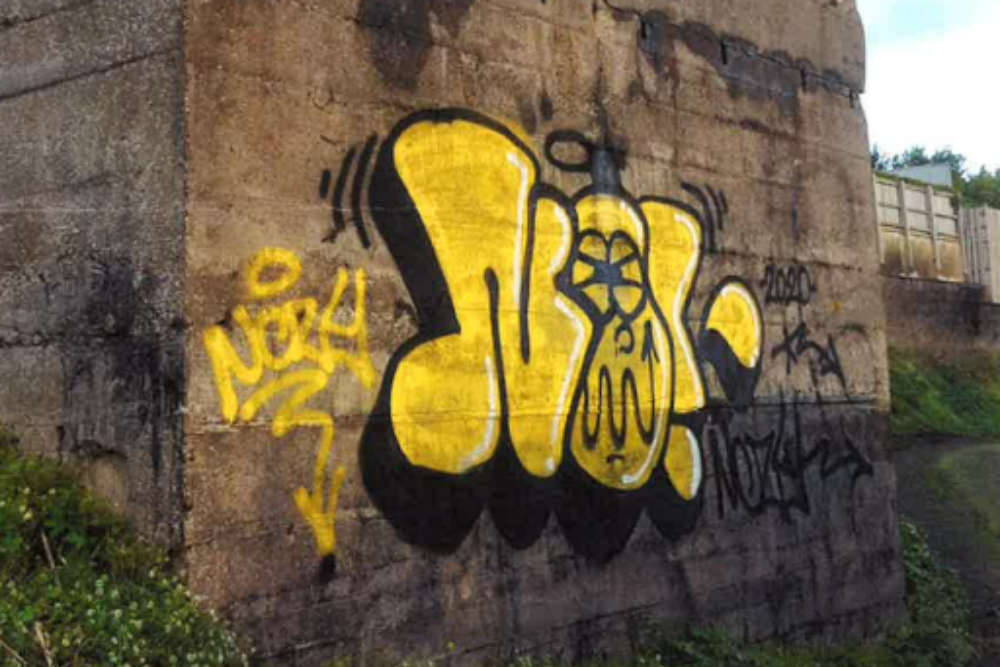 Photos supplied by the Parish of St Helier.
Islanders are complaining about the rise in graffiti defacing parts of town, prompting talks about how to tackle it.
A rising number of residents have contact the authorities in St Helier to report vandalism and graffiti and ask what can be done about about the problem.
It has prompted a discussion at a Town Hall meeting this week.
The St. Helier officials say they have been working closely with both the States and the Honorary Police to address the problem.
Constable Simon Crowcroft says he doesn't want to see town turn into a place where graffiti goes unchecked.
"It disfigures the public realm. A lot of work and thought and expense goes into creating good building, and we spend a lot of time thinking about the planning process and architecture and so on, and yet you can create a very fine public building and then along comes someone who thinks it's amusing or entertaining to disfigure it."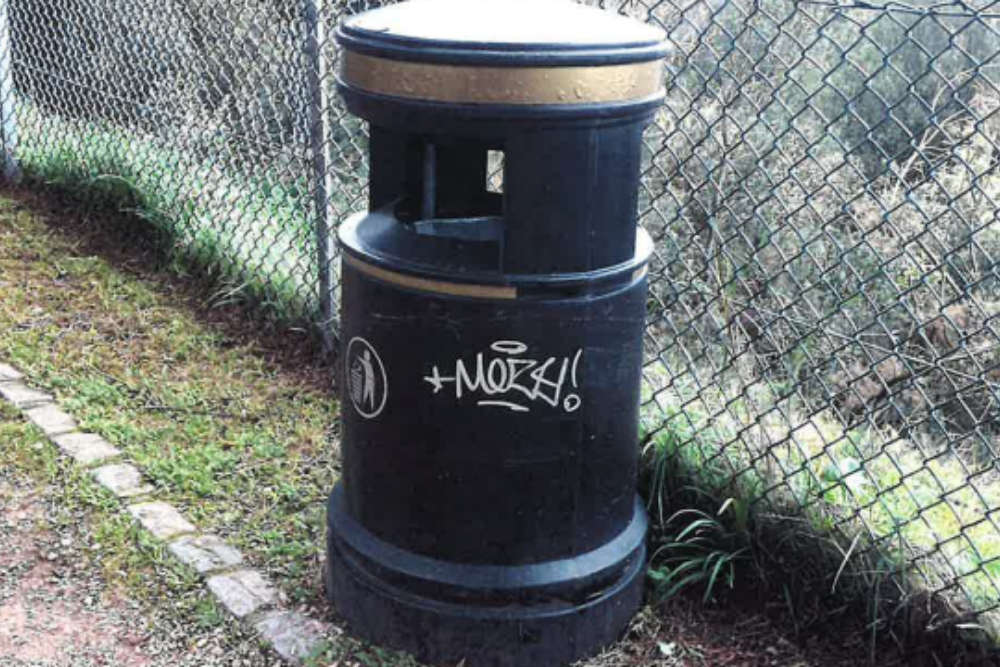 Channel 103 asked the Constable if there could be the possibility of an area where people could express their creativity in a designated space.
Mr Crowcroft says it is not off the cards:
"People want to express themselves on graffiti walls and so on. When we had a skate park on the New North Quay for example there was a good place where people could do that.
I think the problem we have particularly in St. Helier is that the amount of public realm we have is quite limited. Jersey is short of space, so we have to think really hard before we allow something which could, if it's just a free for all, make an area look very untidy and uncared for."