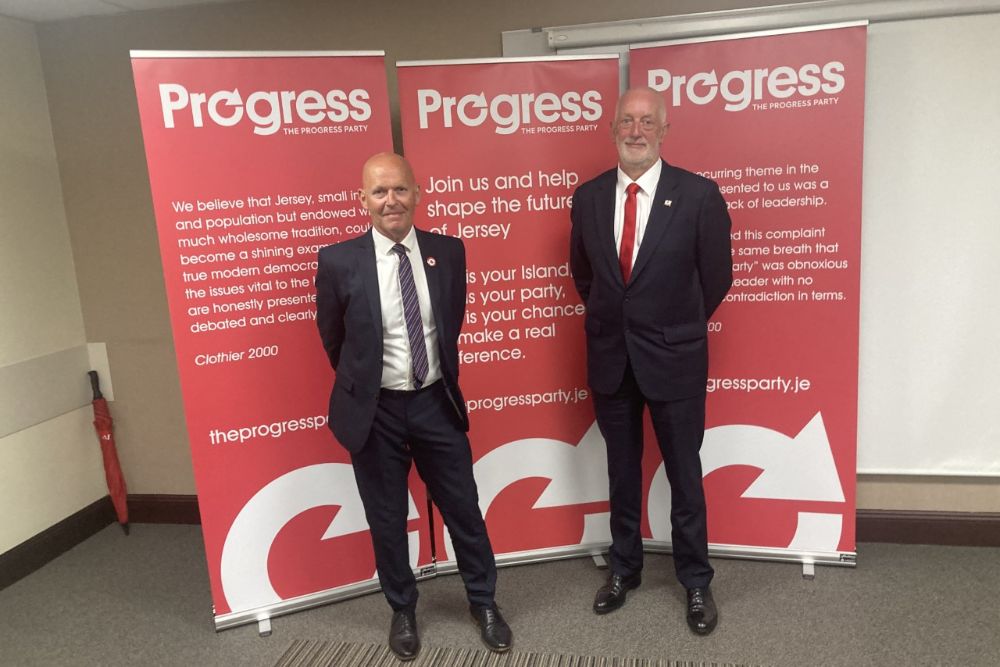 Senator Steve Pallett (left) and Deputy Steve Luce (right)
Jersey's newest political party has set out what it describes as 'bold and innovative plans' to get more young people onto the property ladder.
The Progress Party want to use States-owned land to build affordable homes using a shared equity scheme.
It has also vowed to review the Andium 90% market rate rule, introduce stamp duty reduction, and encourage the use of clean building materials and technologies.
The party has set out some of the sites it has identified for new homes.
"The two sites we immediately wanted to start with was building on top of Snow Hill car park. It's not a new idea, but it's certainly one that hasn't been proposed recently.
"That's a way of retaining the car parking space underneath but building houses up in the open air under the shelter of Fort Regent, it's close to town, amenity space, at Fort Regent for people to access.
"On the other side of Fort Regent there is a site where Pier Road car park currently sits and that's a car park we know is not over utilised. We've got some other buildings either side which could all form part of some more affordable housing with some nice views.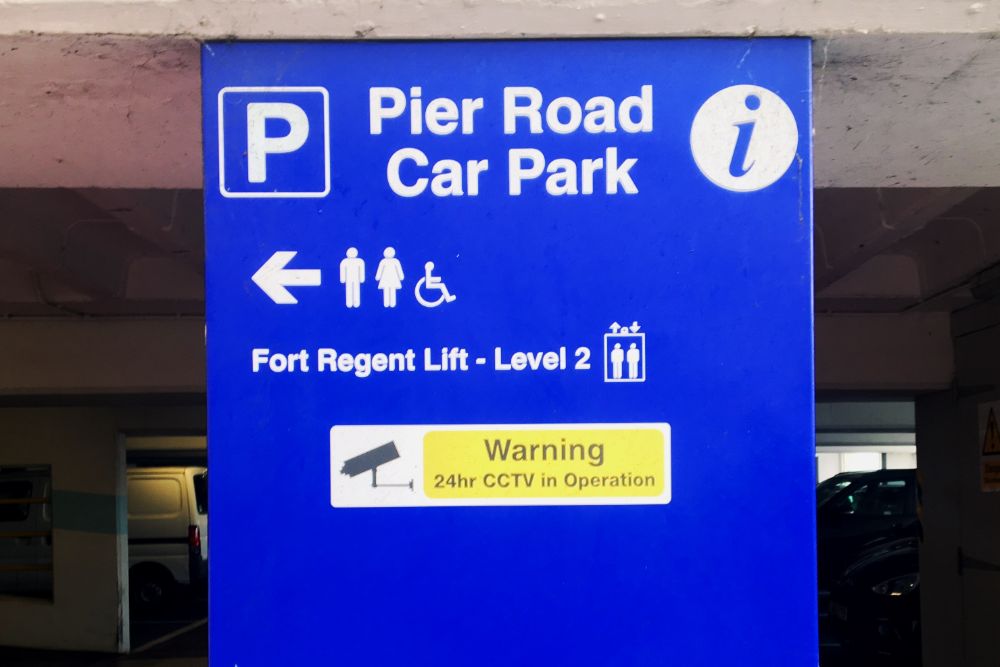 "We've also identified the Waterfront and St Saviour's Hospital.
"There will be multiple sites around the island, owned by the States. They don't need to be large, they may only be four or five houses, but there will be multiple sites where the States can contribute the land in a shared equity scheme and make and construct houses which can be affordable for young families." - Deputy Steve Luce, Party Secretary.
The government's Housing and Communities Minister, Deputy Russell Labey, unveiled a Housing Action Plan earlier this month which included a pledge to spend up to £10 million to help families buy their first home in Jersey next year.
The States Assembly was given the option of declaring a Housing Affordability Crisis by former Housing Minister Senator Sam Mezec last week, but that was rejected.
Party colleague and interim party chair Senator Steve Pallett told Channel 103 that he would put a reasonable price for a first-time buyer property at around £300-£350,000.
The latest House Price Index revealed that the average three-bed home costs more than £700,000.
Other policy aims set out by the Progress Party following the 2022 election for housing includes:
Reviewing the legislation and regulatory framework underpinning the housing sector
Cutting down the planning barriers to residential constriction, unclogging the complexity of the process, and reducing its overall cost
Supporting efficient and sustainable home designs
Senator Pallett says its the top issue they've spoken to people about since forming the party in January.
"We're not going to mess about. We're going to identify the sites, we're going to provide the funding. We've mentioned about maybe releasing some of the money that Andium give to the Treasury at the moment to put Andium on boosters in regards to providing more affordable homes.
"Andium are a fantastic housing provider and we could do even more with them."