Up to £10 million has been pledged to help families buy their first home in Jersey next year.
After 100 days in office as Housing Minister, Deputy Russell Labey has unveiled his 'action plan' for tackling the issues affecting islanders.
He has promised 1,000 new affordable homes and 80% more properties starting construction by 2025.
Deputy Labey also wants to create a new Political Oversight Group to coordinate housing policy across multiple States departments.
They have already been used for other large-scale government projects like the new Hospital and Fort Regent redevelopment.
"The pressure on our housing market shows the need for a greater supply of homes in the Island and for improved collaboration between the Government and industry. In order to meet the challenges we face, I have accelerated a key recommendation from the Housing Policy Development Board.
"My new Strategic Partnership will bring together community, industry and Government voices, and will be supported by a Strategic Housing and Regeneration team, which will be formed in the next few weeks.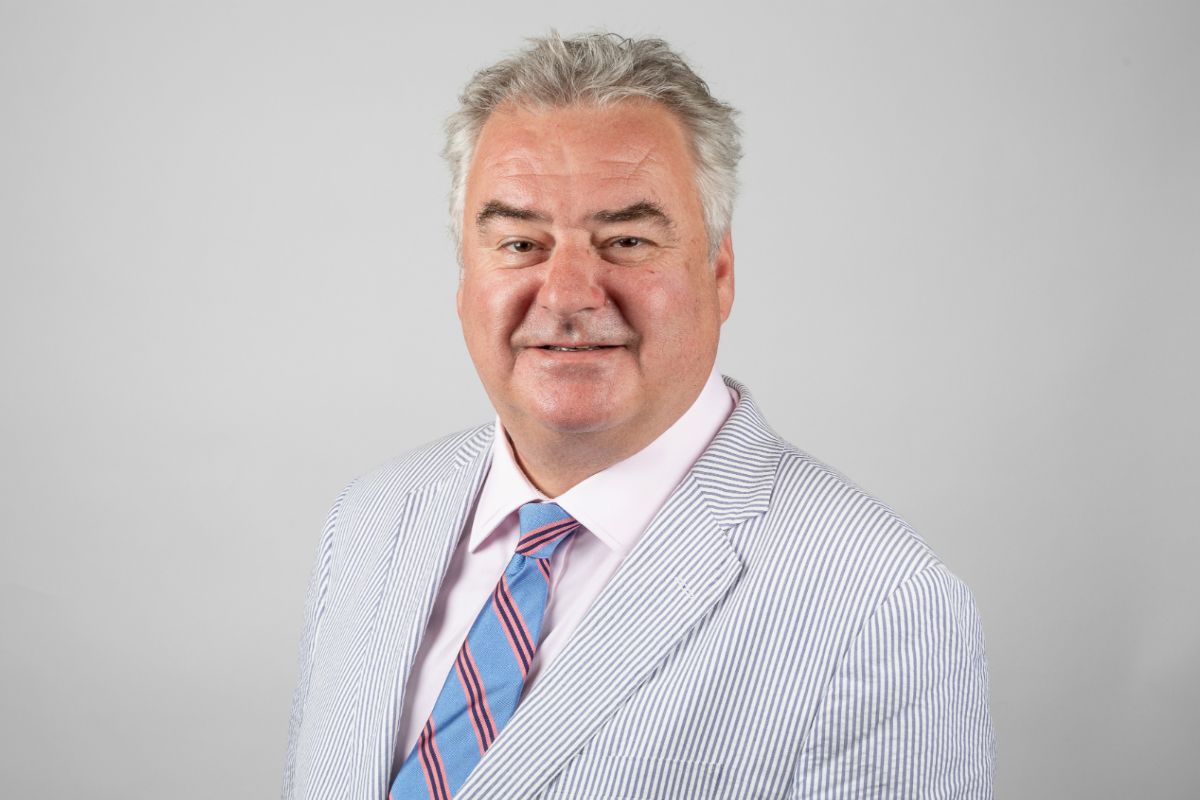 Housing and Communities Minister, Deputy Russell Labey
"I am determined to ensure Government-owned land is released earlier to housing providers so that the new homes pipeline stretches further into the future, allowing us to improve planning and be ready to build when sites become available."
The Minister also says recommendations from a review into social housing rent will be brought in by the end of the year
Measures to improve the rights of tenants living in rented accommodation and incentives to help people downsize and free up larger, under-inhabited properties are also due to be brought in.
Deputy Labey's predecessor as Housing Minister, Senator Sam Mézec, has criticised the plan - saying the 'action' proposed is mostly more talking, more research, and more consultants.
In a social media post, he says it lacks tangible policies that will improve access to affordable housing:
"This "action plan" is no such thing. It is a "talking plan", set to cost taxpayers more money, whilst the government fails to deliver anything meaningful for the thousands of islanders desperate for housing they can afford.
"This action plan does little apart from propose further reviews and further reports. It makes almost no commitments to any actual tangible policy changes designed to help people.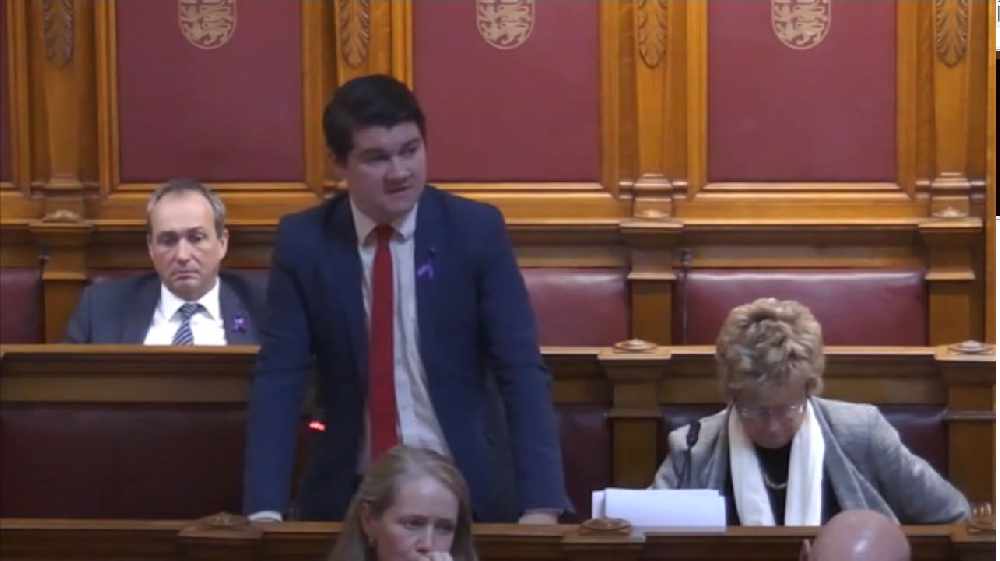 Former Housing Minister, Senator Sam Mézec, in the States Chamber
"It even bizarrely proposes delivering 1,000 new affordable homes, despite the Bridging Island Plan saying the projection is actually for 1,500 new affordable homes. Is the government downgrading their own projections and claiming it as a good news story!?"
When asked by Channel 103, Deputy Labey explained the reason behind the change:
"If it's 500 more properties, so much the better. I'm determined not to over-promise and under-deliver. I'd rather under-promise and over-deliver.
"We know what Andium Homes is building: The La Collette low rise, The Limes, the three hotels - the Apollo, the Mayfair, and the Revere - and also a massive development on the old Ann Street Brewery site.
"So we know all that is happening up until 2025, I think the really important thing is to find out what government-owned sites will be made available to Andium and the Jersey Development Company - we're thinking of St Saviour's Hospital, the old Les Quennevais School, La Motte Street, Le Bas Centre and Westaway Court."
Deputy Labey, who previously chaired the island's Planning Committee, added he's 'pushing hard' on Jersey Property Holdings - which manages the government's estate - to set out what sites will become available and when:
"I'm really pushing hard on Jersey Property Holdings to let us know as soon as possible because planning is difficult in Jersey. It can take a long time and end in failure - look at the Gasworks.
"I want to be able to get planning permission lined up now so we know what we can build even as far away as 2025."