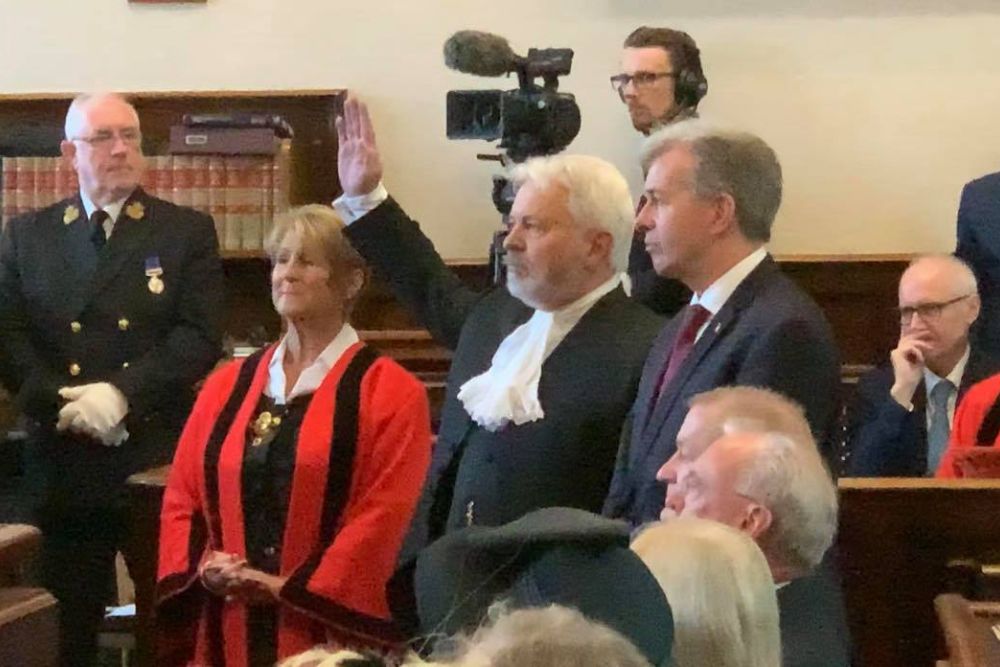 Tim Le Cocq is Jersey's 90th Bailiff.
The former Deputy Bailiff has taken the oath of office in a Royal Court ceremony.
He succeeds Sir William Bailhache, who has retired, to become chief judge, president of the States Assembly and the island's civic head.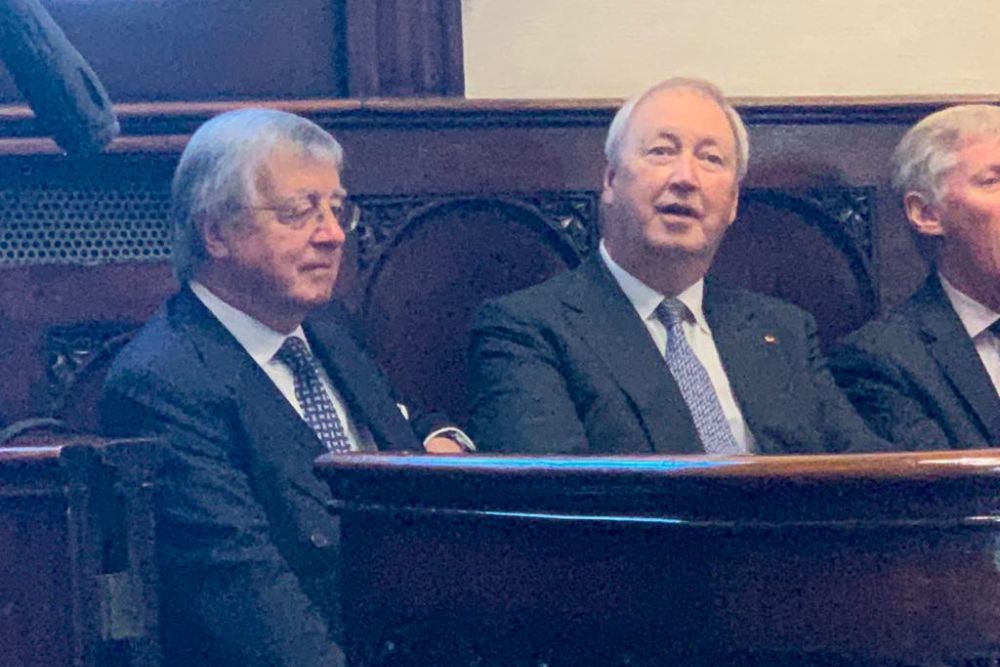 Sirs Philip and William Bailhache, both former Bailiffs, attended the Royal Court to see their successor sworn in.
Mr Le Cocq has previously held the roles of Deputy Bailiff, Attorney General and Solicitor General.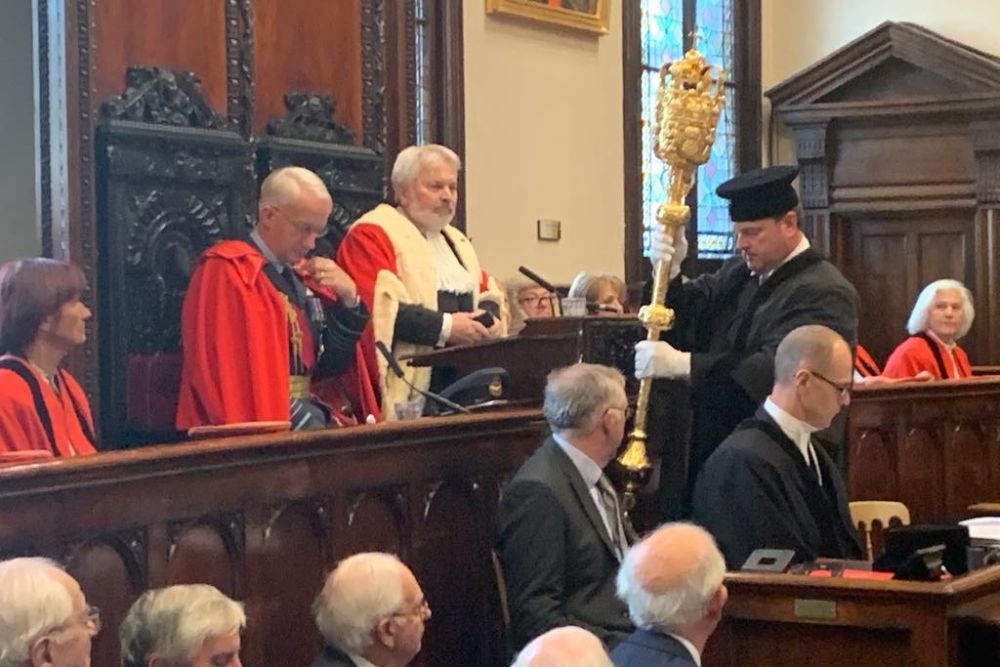 The new Bailiff, sitting alongside the Lieutenant-Governor, Sir Stephen Dalton, is presented with the Royal Mace.
In his first speech as Bailiff, the former De La Salle pupil has spoken of deep pride for Jersey:
"I was born in Jersey. It is my blood, and I am grateful to be a son of this island. I am grateful for its natural beauty, it's coastline, cliff and countryside. I could imagine no better place. I am grateful for our traditions and our history.
"We should always be vigilant to protect our freedoms, our environment and the openness of our society and those who are vulnerable in it.... but we have a lot to be grateful for, and much that it is worth defending."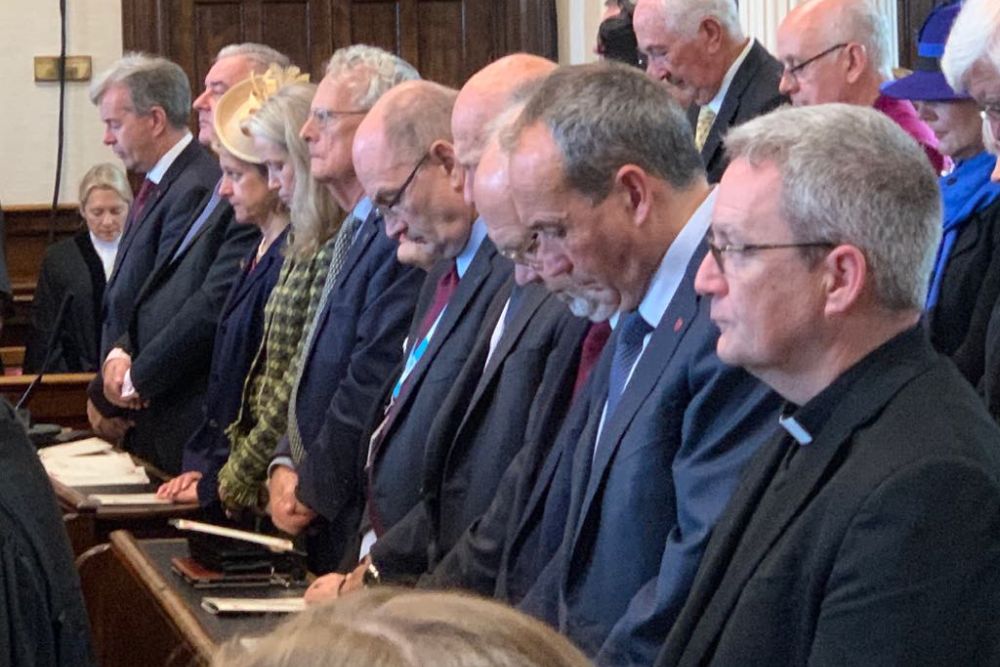 The Council of Ministers, senior States Assembly members and the Dean of Jersey were among those attending.
The ceremony was attended by dignitaries including Ministers and States Members, the Bailiff of Guernsey and officials from the island's faith communities.
The island's Attorney General, Robert MacRae QC, will succeed Mr Le Cocq as Deputy Bailiff.