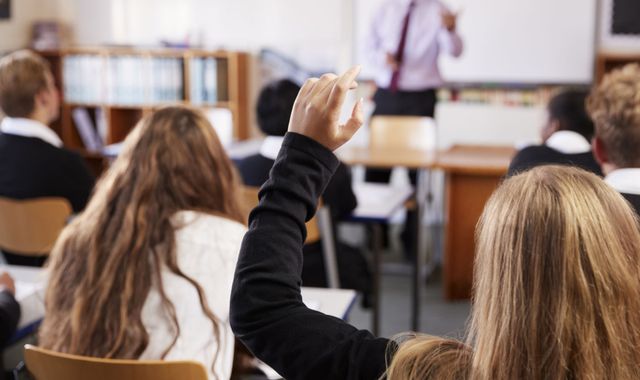 The NASUWT has joined the NEU in announcing plans to strike later this month.
It's after the teaching union rejected the latest three year pay offer from the States Employment Board, which included 1.3% above inflation for 2020.
Teachers will walkout on 26th March.
NASUWT General Secretary Chris Keates says members are angry that the 2018 and 19 offer was imposed on them - and claims the SEB has refused to discuss improving those terms.
"Our National Action Committee met today and considered the feedback from members on the latest pay offer. The depth of anger about the offer was evident.
"Despite our best efforts, the SEB has failed to engage meaningfully in the negotiations.
"Discussions too often are peppered with threats to withdraw offers on the table if certain, unreasonable, conditions are not met.
"Our members are angry and disillusioned that the SEB does not appear to value their contribution and the work they do for the children and young people of Jersey.
"In the light of the response from members to the latest offer we have no alternative but to reinstate the strike action and have given notice to the SEB of an initial day of action on 26 March 2019.
"The NASUWT is committed to securing a negotiated outcome with the SEB and avoid the disruption to pupils and parents, but they need to come back to the negotiating table genuinely willing to engage on the whole pay award, to have meaningful discussions and to make an improved offer."
NEU members will walkout from secondary schools on 19th March.