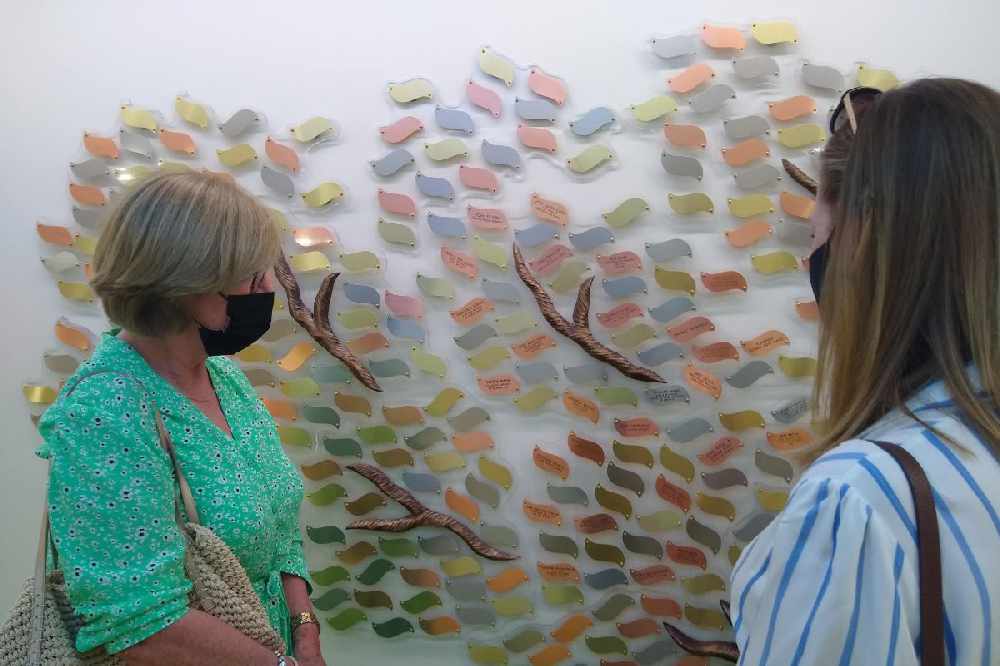 A permanent art installation where islanders can leave dedications to loved ones they've lost has gone on show inside the King Centre at Jersey Hospice Care.
The Memory Tree has 450 metal leaves, and each one can be inscribed with a message in exchange for a yearly donation to cover the cost of the work and to support the charity's work.
It's available to all islanders, no matter when they have been bereaved or had a lost one cared for at Jersey Hospice Care.
"Our hope is that people will subscribe for a year and then at the end of the year they have the option of either leaving the leaf on the tree for another year and subscribing for another year, or we'll take it down and put it in a presentation box and give it back to them so they can keep it for posterity.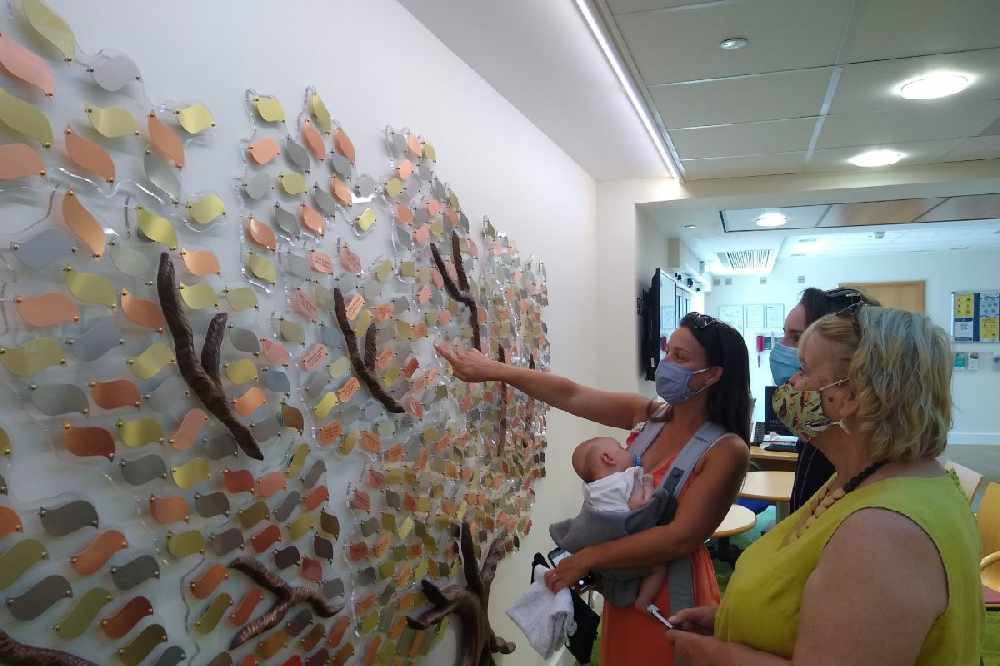 "Also, of course, if they want to put a leaf on the tree and have a leaf at home as well they can do that. They can buy two leaves." - Katrina Hancock, Director of Income Generation.
The charity has seen an increase in client numbers since the start of the pandemic, with the Bereavement Team helping 261 people through 1,242 last appointments.
958 people made a gift to Hospice in memory of a loved one in 2020, with 474 people going to the virtual Light Up a Life event.
They were all invited to be inaugural subscribers of the new memory tree.
"What we saw with Covid is that not only did we see an increase in the need for our services because of the pandemic itself, but also the restrictions that came about, meaning that people didn't gather for funerals and they couldn't gather with loved ones to celebrate the lives of the ones that they'd lost.
"The demand on our services has really gone up and we expect to see those increased numbers this year as well as people still process that grief."
Meanwhile, the charity will use the £75,000 awarded in government fiscal stimulus funding to recruit and train up to five new healthcare assistants.
It will cover the cost of the first six months of employment and workplace training.
They will have had no previous healthcare experience.
"We are delighted to be able to not only recruit a diverse workforce of Health Care Assistants but also to train them in house. Our Practice Development Team will support and supervise the new Health Care Assistants from induction onwards, working alongside them and role modelling good practice.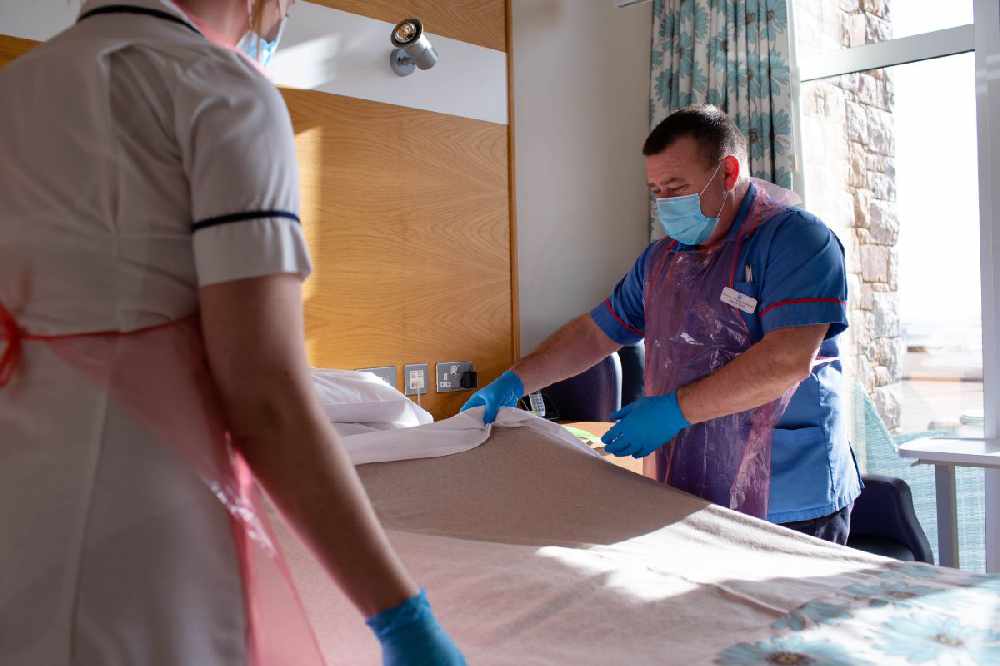 Derek Ruth, a member of the Practice Development Team, who helps new Healthcare Assistants with their training.
Beyond this, we are proud to provide education at all levels; from foundation courses focusing on person centered care to accredited courses such as the Skills for Health Care Certificate and vocational qualifications – all of which will be available to our new recruits in the future as well as all health care professionals across the island. Having this education available ensures that our patients receive excellent care, and our new
staff feel confident and competent in their roles." - Julie Luscombe, Head of Education and Learning.