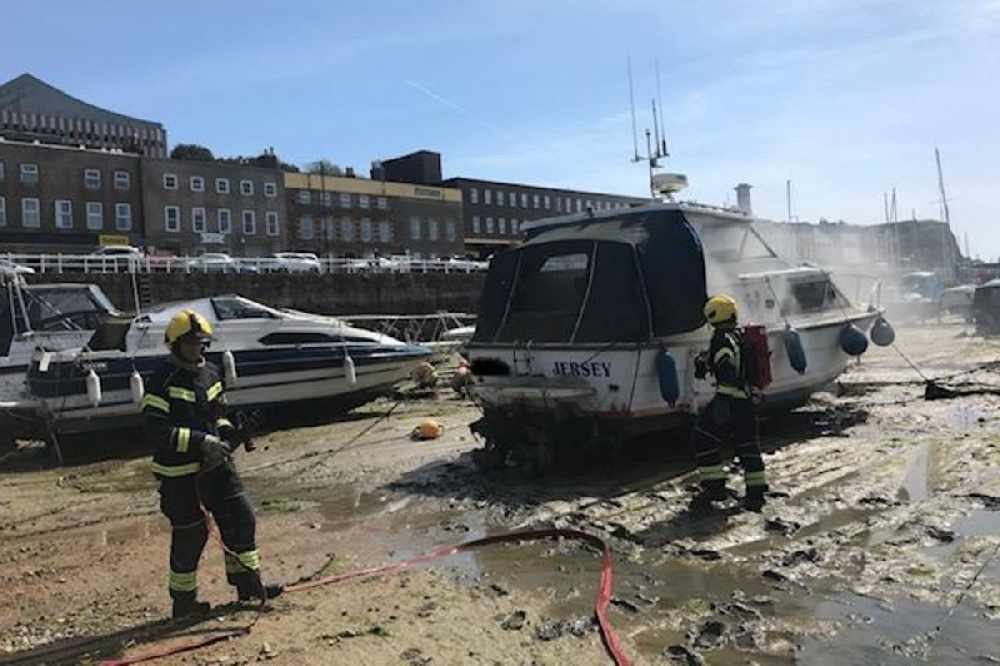 A man managed to escape injury after accidentally setting off a parachute flare inside his boat.
Jersey Fire and Rescue says the blaze was small so damage to the boat was only superficial.
It happened yesterday at the Old Harbour down by the Commercial buildings.
The service adds that it's a good time to remind people that any flares that look damaged or out of date can be disposed of at Acorn Enterprises at La Collette.
Picture Credit: JFRS