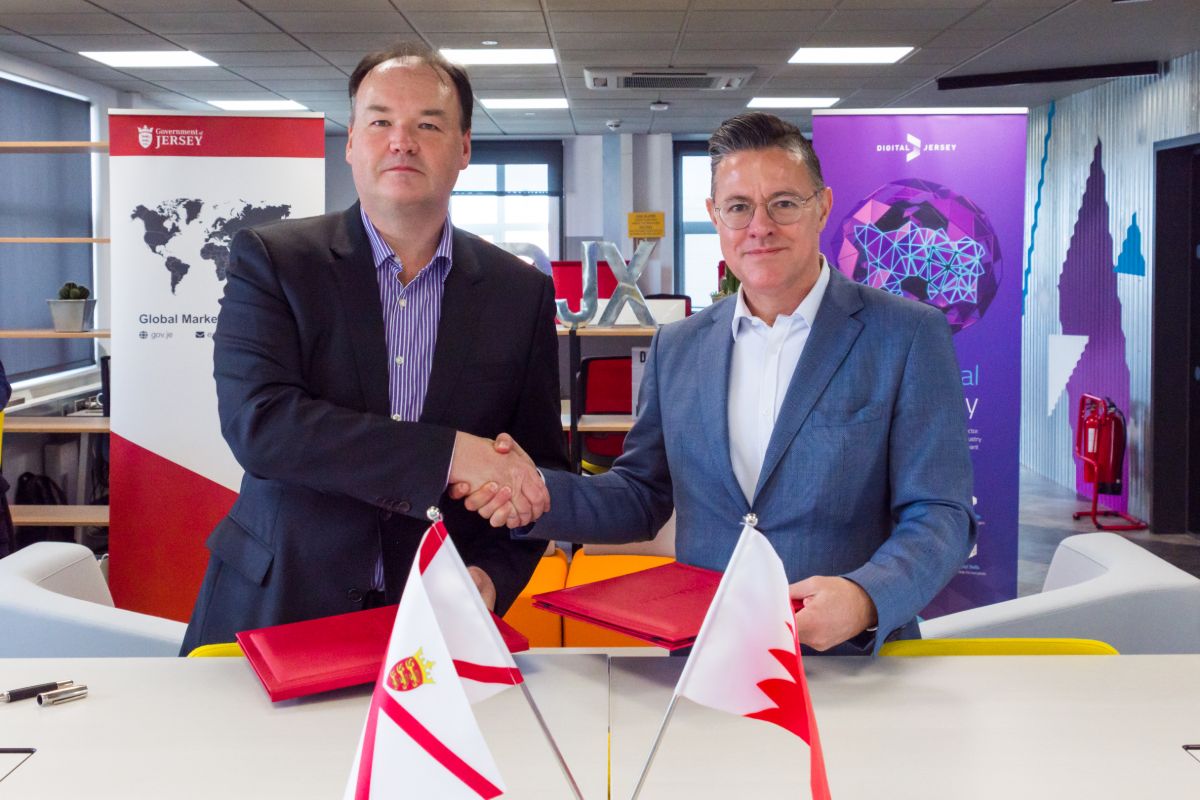 Digital Jersey's Tony Moretta and David Parker from Bahrain's EDB.
Jersey and Bahrain's digital sectors will be working more closely together to develop financial technology.
Digital Jersey and Bahrain's Economic Development Board have signed an agreement to collaborate in encouraging more women into the industry, help startups grow internationally and create new fin-tech products.
Tony Moretta, Digital Jersey's CEO, says it's a 'landmark day' for the island's tech sector:
"We've reached a level of maturity and confidence here in the island together with a proven track record of innovation and entrepreneurial spirit in a well-regulated environment. It means we're ready to look further afield and, in line with Government priorities, drive collaboration with strategically important markets such as Bahrain."
David Parker from Bahrain's EDB says Jersey was a 'natural partner' to work with:
"As agile and nimble financial services hubs, we both understand what the next generation of FinTech companies want. International cooperation, easy access to larger markets and flexible regulatory systems are key drivers of business success and are defining characteristics of Bahrain and Jersey."