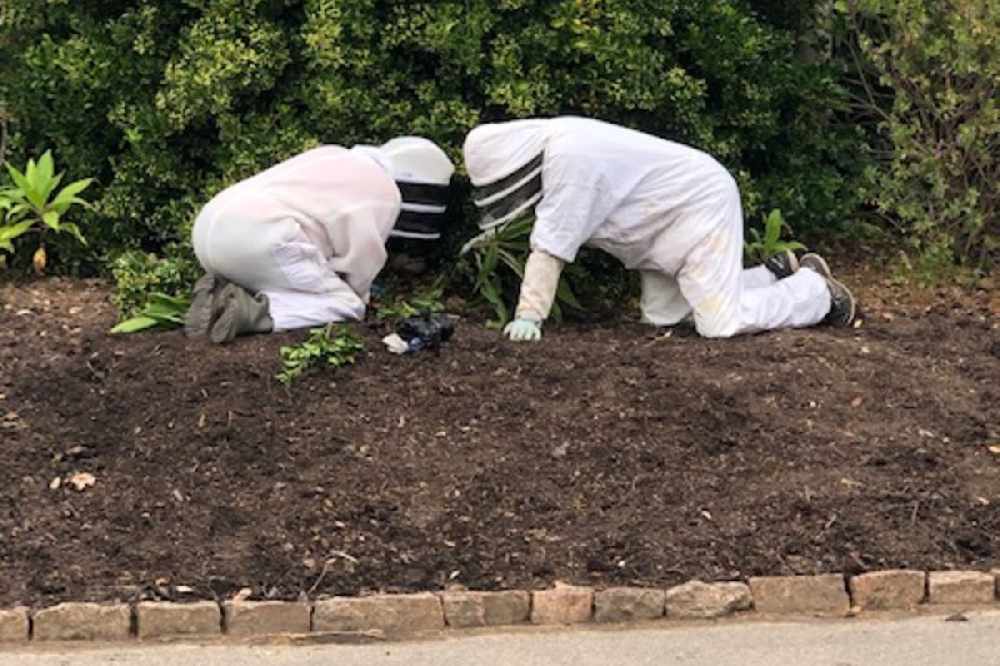 We're being warned Asian Hornet nests are are now appearing 'almost anywhere'.
It's after the invasive insects were spotted going into roof space of a home in St Martin and then a nest was found in the bush of a town park, just a few feet from the public pathway.
Both nests have been destroyed.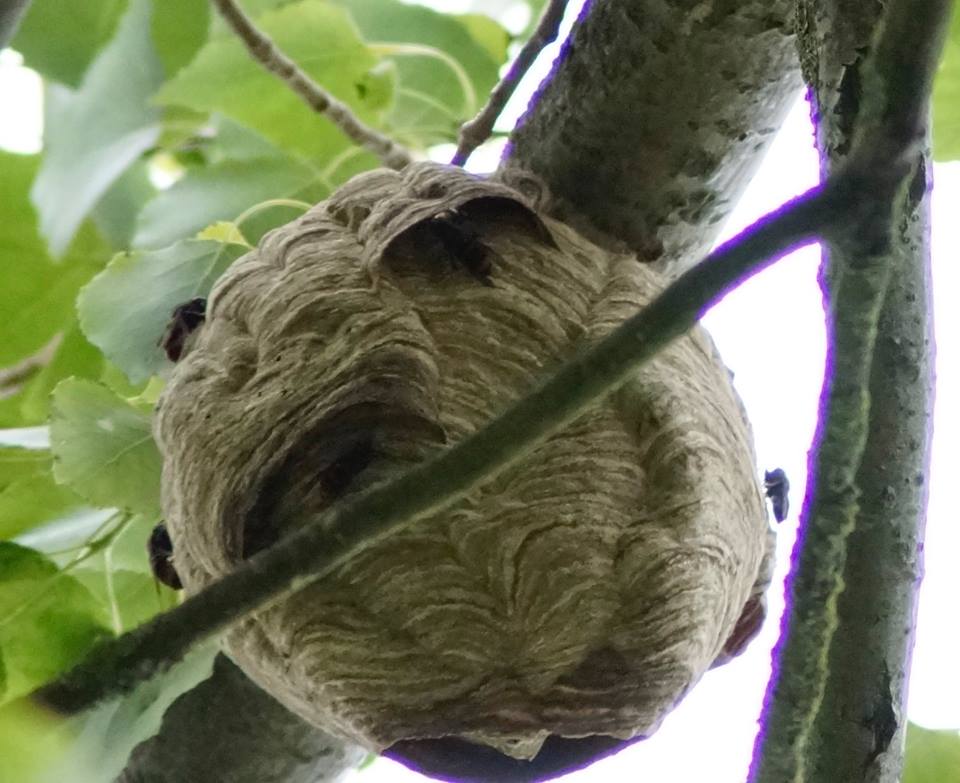 A previously-discovered example of an Asian Hornet nest.
Asian Hornet Co-ordinator Alastair Christie says the recent discoveries show their range of nesting sites is much wider than seen before.
"While most of the early season nests are found in car-ports, lean-tos and sheds this is because the nests in those places are visible. Last week's finds show that their range of nesting sites is much wider."
Anyone carrying out garden or outside work should check for the insects first. Householders are advised to inspect their eaves, vents and roofs.
If anyone suspects Asian hornets or a nest they should email [email protected] or call 441633 or use the Asian Hornet Watch app that is free to download from play stores.