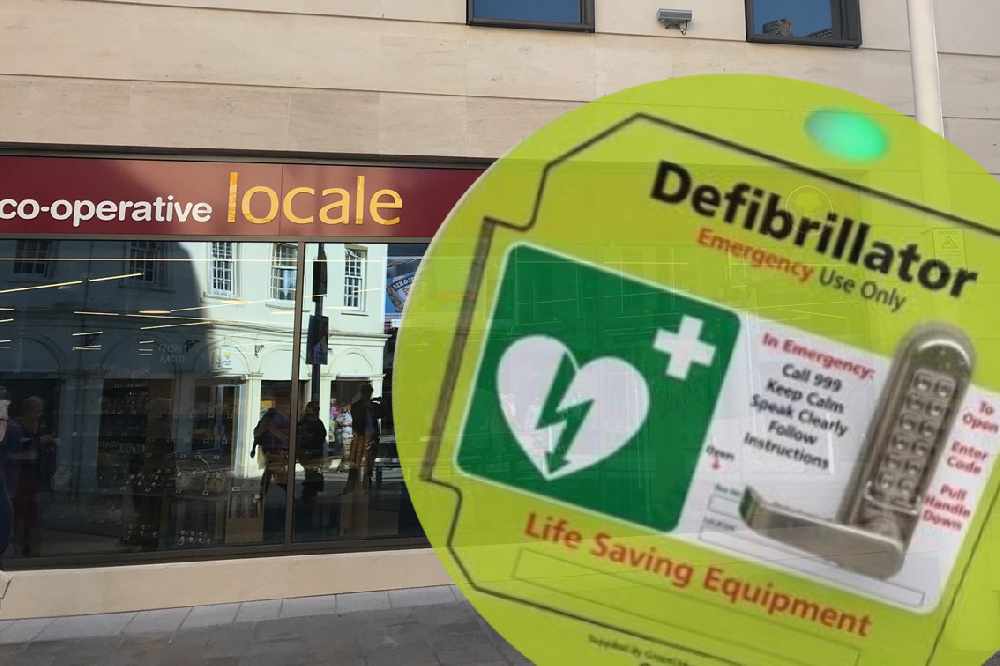 The Parish of St Helier has told the Co-op to remove the defibrillator from outside its store at Charing Cross, saying it was a hazard to pedestrians.
It's after a member of the public complained they hit their arm on it.
The lifesaving equipment was only installed last year when the shop opened on the redeveloped town centre site in April 2018.
A review was carried out by the Department of Growth, Housing and Environment, which found the device was a risk and ordered it to be moved.
However, the Channel Islands Co-operative Society says there are no other suitable, safe locations outside the shop.
The retailer says it will now only be available when the store is open for business:
"We were told by the parish of St Helier that the defibrillator located at our Charing Cross store was at a 'pinch point' which overhangs the footway and has been identified as an obstruction.
"Whilst work is underway to move the defib to a permanent location it has been moved to the store manager's office and is available to those who may need it during trading hours."
In response, parish officials say the Co-op should have found a more suitable place to install it:
"The Parish of St Helier fully supports the introduction of life-saving defibrillators on buildings, but it is important that careful consideration is given to their location to ensure they do not cause a safety risk to pedestrians. The Parish encourages property owners wishing to install defibrillators to liaise with us or Growth, Housing and Environment to discuss the best locations that will cause the least obstruction.
"The Cooperative defibrillator at the corner of its Charing Cross property was positioned where an unsuspecting child could hit its head or an adult could injure him or herself in a clash with the defibrillator, which protruded from the building line a considerable amount."
The nearest defibrillators are located at the Town Hall, the RBS building on Broad Street, and two on Castle Street by Sand Street car park.