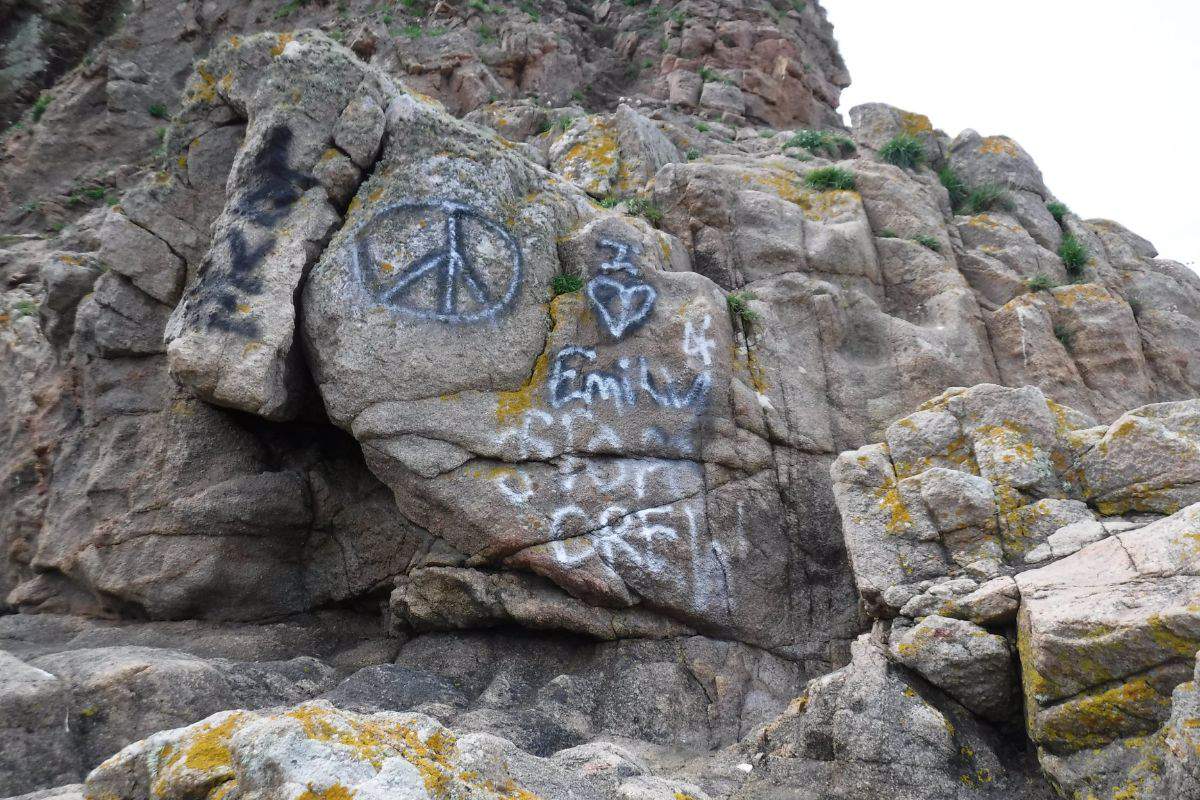 Image Credit: Jersey Adventures / Facebook.
Volunteers are planning to clean up the rockface at Grève De Lecq after it was vandalised with spray paint.
Anarchy symbols and other graffiti was discovered last week by a coasteering group.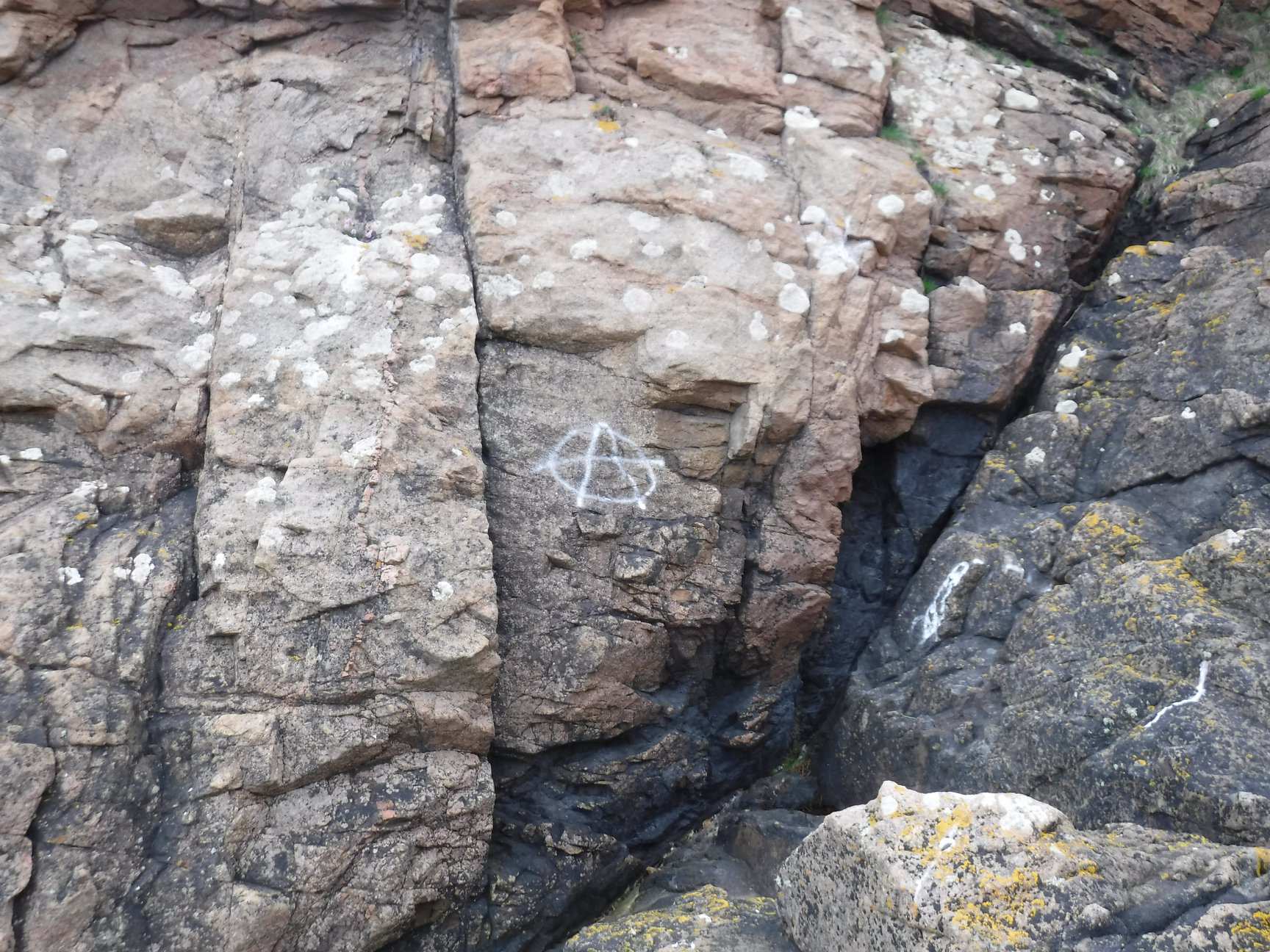 John Fox from Jersey Adventures told Channel 103 it's 'very disappointing' to see how people have disrespected the island:
"When we take people to these areas that we describe as 'of outstanding natural beauty' and you come across something like this, it doesn't really present the island very well when we're showcasing it to visitors.
"We're trying to show the island at it's best. When you tell people how beautiful it is around there and you arrive to see graffiti all over the cliffs, it's not very good."
He's currently contacting the National Trust for Jersey for advice on how best to remove the graffiti without damaging the rockface and plans to organise volunteers to go and remove it next week.