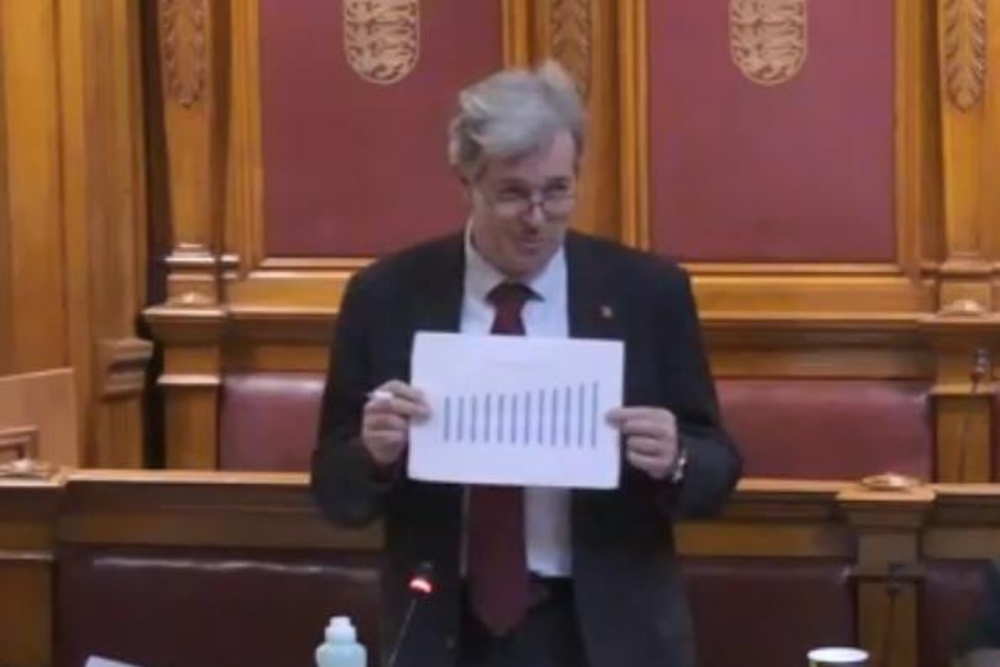 After five days of prolonged and passionate debate, the States Assembly has passed the 2020-2023 Government Plan.
It sets out how the government will spend and save our money over the next four years. It includes spending nearly £1bn and generating £100m 'in efficiencies' by 2023 - £40m of that next year.
23 amendments were put forward over the last five days, with seven of them approved in some form:
The Government Plan, as amended, was adopted by 43 votes to 2, with 2 abstentions.
Senator Kristina Moore and Deputy Mary Le Hegarat voted against it, with Deputy Kirsten Morel and Deputy Steve Luce abstaining.
"It's a very sad week where we see hundreds of millions of pounds being spent, yet we cannot find a way of helping people who cannot go to see a GP without worrying about the cost of it. We need to look ourselves in the eye and think about the direction we're taking our island" - Senator Moore.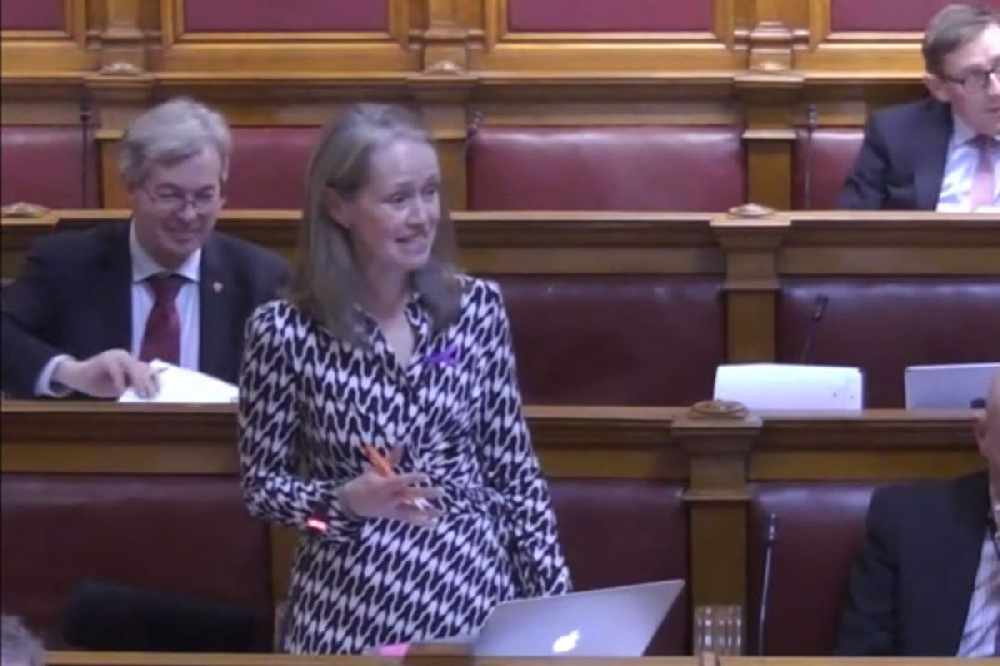 "I don't like pushing the Contre button and I don't do it easily or lightly, but I can't support something that I feel is basically flawed in expectations on the income for the planned expenditure. I don't think this plan is realistic about efficiencies and I don't think it gives enough support to commerce in these uncertain times." - Deputy Steve Luce
Measures to save £100m as part of the Government Plan includes reducing the amount spent on overtime, improving the management of long and short-term sickness, reducing the number of fixed-term contracts, charging private planes that land at the airport, reducing off-island placements for children in care and recovering additional tax revenue.
The Government Plan includes vows to:
Put children first - £94.4M over the four years, £20.7m in 2020. Work on improving standards in nurseries and schools, better child and adolescent services and a sustainable funding settlement for each element of the education system - including early years, schools and post-16 education.
Improve islanders' well-being and mental and physical health - £99.9M over the four years, £12.7M in 2020. Work on a new model of healthcare, improved access to primary care and expanding the 24-hour community nursing and primary care services.
Create a sustainable and vibrant economy - £80.3M over the four years, £14.9M in 2020. Work on a new Migration policy, a new post-16 education strategy and dedicated 1% of the budget to arts and culture.
Reduce income inequality and improve the standard of living - £22.7M over the four years, £3.9M in 2020. Work on improving support for tenants, changes to contributory benefits to help both parents and more support to get workers with long-term health conditions into work.
Protect and value the Environment - £15.2M over the four years, £3.1M in 2020. Work on creating a new Climate Emergency Fund, with £5m set aside next year. New schemes to encourage more sustainable transport and improving countryside access.
Modernise government - £141.4M over the four years, £25.4M in 2020. Work on improving the electoral system, more investment in public-sector employees and increasing police officer numbers.
Alcohol, tobacco and road fuel duty will increase to generate around £6m in 2020, while the GST 'de minimus' value of goods will reduce from £240 to £135.
The plan can also be reviewed and adapted on a year-by-year basis.
"This government plan now is putting the funding in place for us to deliver. There's been a lot of talk, now over the next few months and into next year and thereafter, now is the time for us to basically put our money where our mouth is." - Senator John Le Fondre, Chief Minister.
"As a good as a plan this is, we all agree it's not a perfect plan. The good thing about this process is we can revisit it and we can flex it and we can improve it year on year and I hoped we've all learned from the debate.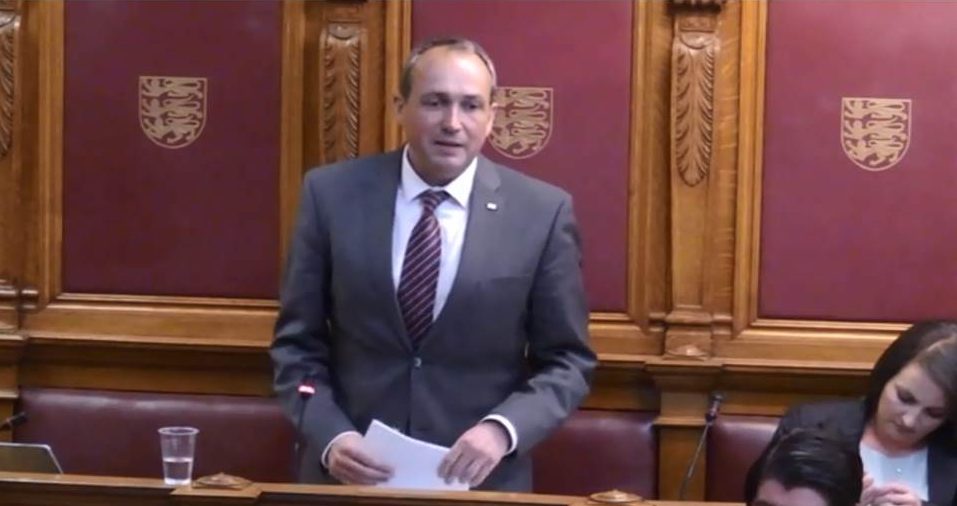 "Perhaps some things we may not have got right, but we can come back to it next year and I look forward to that process." - Deputy Chief Minister and Economic Development Minister Senator Lyndon Farnham.