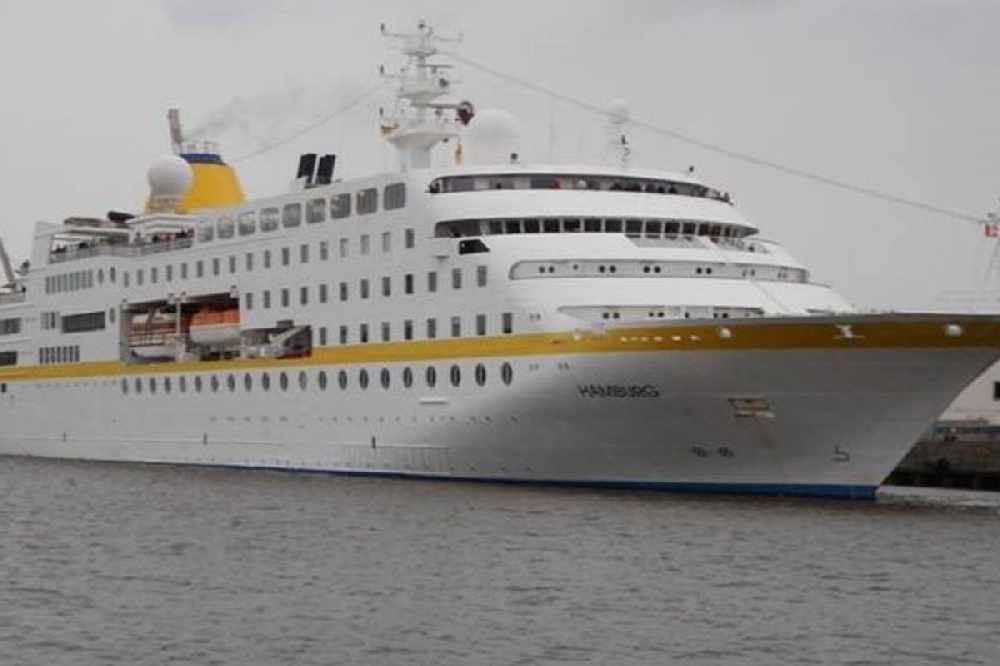 Jersey is welcoming its first cruise ship of the 2019 season today (18th April).
The MS Hamburg will drop anchor in St Aubin's Bay, and bring hundreds of visitors to the island by smaller boats to the Albert Pier.
The boat, that was built in 1997 and refurbished in 2012, has already called in the Canary Islands, Spain, Portugal and France.
Around 318 passengers - mostly from Germany - are due to dock at around 8am this morning.
Alan Donald from Ports of Jersey says 2019 is shaping up to be a busy season.
"We have a number of new cruise lines visiting the island which of course is very exciting for us, as it's an opportunity for cruise liners and their passengers to experience Jersey for the first time.
"Reassuringly we do also have a number of cruise ships that are also making repeat journeys to the island so we must be good at what we're providing!"
The ship will depart at around 1:30pm when it heads to the next stop in Dover.
The island is expected to welcome up to 15 cruise visits in summer 2019.