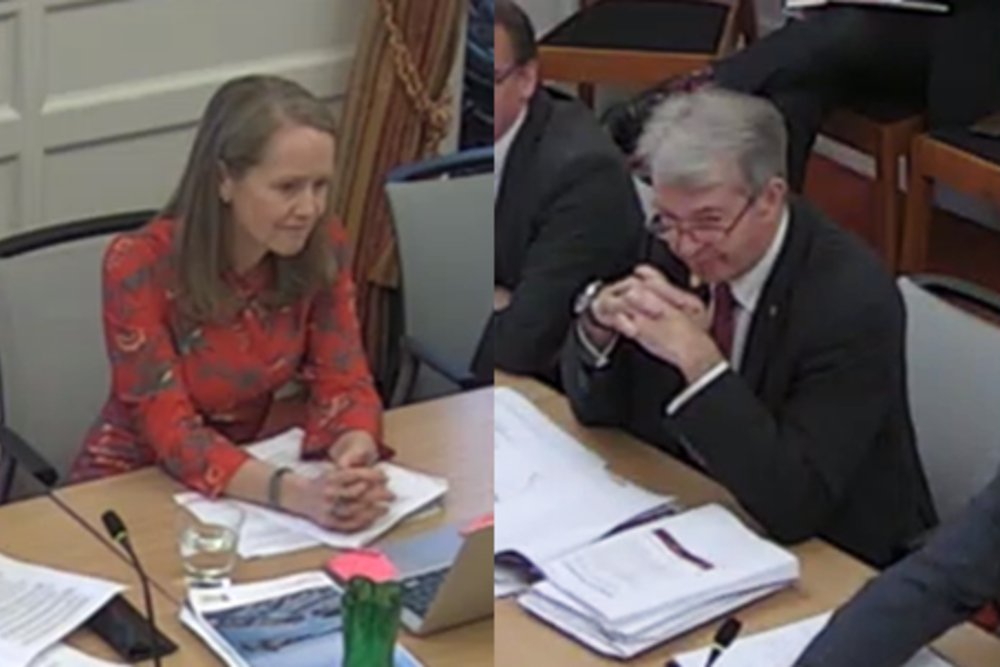 Panel chair, Senator Kristina Moore, and the Chief Minister, Senator John Le Fondré in a hearing about the government plan.
The Chief Minister is under increasing pressure to scrap plans to extend chargeable car parking hours in Jersey.
Charging drivers between 7am and 6pm has been included in the government's £100 million efficiencies programme.
The Chief Minister says it's been done to encourage a change in behaviour amid the climate emergency, while also generating around £700,000 in the process.
However Senator Sarah Ferguson, speaking as part of the Government Plan Scrutiny Panel, called the plans 'grossly unfair' and says it's penalising people on a lower income.
"If you go into Sand Street for instance at 5pm or 5:30pm to pick your car up, the place is nearly empty. It then fills up with people who are coming home and what you are doing is imposing a regressive tax on the people who are living in town because they can't park on the streets."
Islanders have reacted angrily to the move - a petition to stop it has generated more than 4,000 signatures in a week. It will be considered for debate in the States Assembly if it reaches 5,000.
Reacting to the criticism in the Scrutiny hearing on the government plan, Senator Le Fondre explains his rationale.
"It is clear I would suggest, in terms of changing behaviour, doing things on parking does have a short-term impact. Does that encourage things like car sharing, which would be a way of mitigating the impact? That is the measure that they came to and it is around, as I understand it, behavioural change.
"The suggestion was that it was better not to do the increase in charges, but to just extend the hours.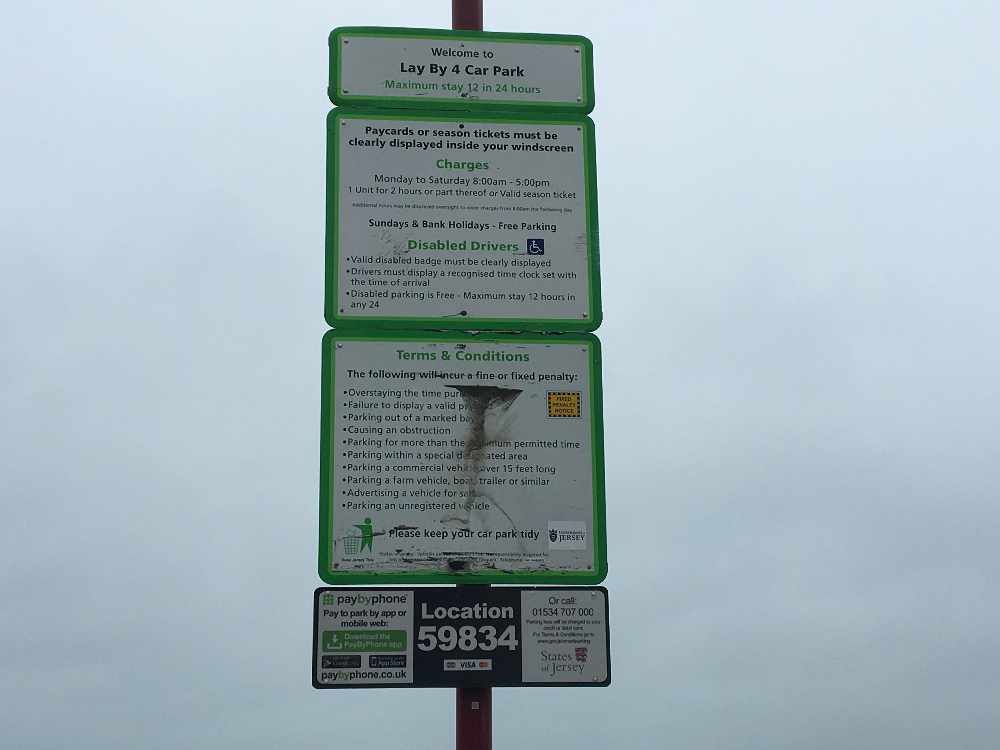 This car park could charge drivers between 7am and 5pm instead of 8am and 6pm if the government plan is approved.
"If you go to the converse argument, you could say all parking should be free which I hope you (Scrutiny members) would not agree with. The cost of operating a car over here is relatively low.
"If somebody wants to remove the £700,000 I'm not going to get terribly overexcited about it., we'll do things in a different way. However the climate emergency is about carbon. It is not about who has what wealth."
That didn't go down well with another member of the panel, Deputy Kirsten Morel, who says he isn't happy with how it's been presented.
"There is not a single member of the public who sees this as an efficiency, as making government more efficient. In fact it's more likely to make government less efficient because you're just throwing more money into government."
"You can say it as many times as you like, but it is in there as an efficiency. There is nothing about this which makes government more efficient."
The government plan is due to be debated on the week of 25 November.