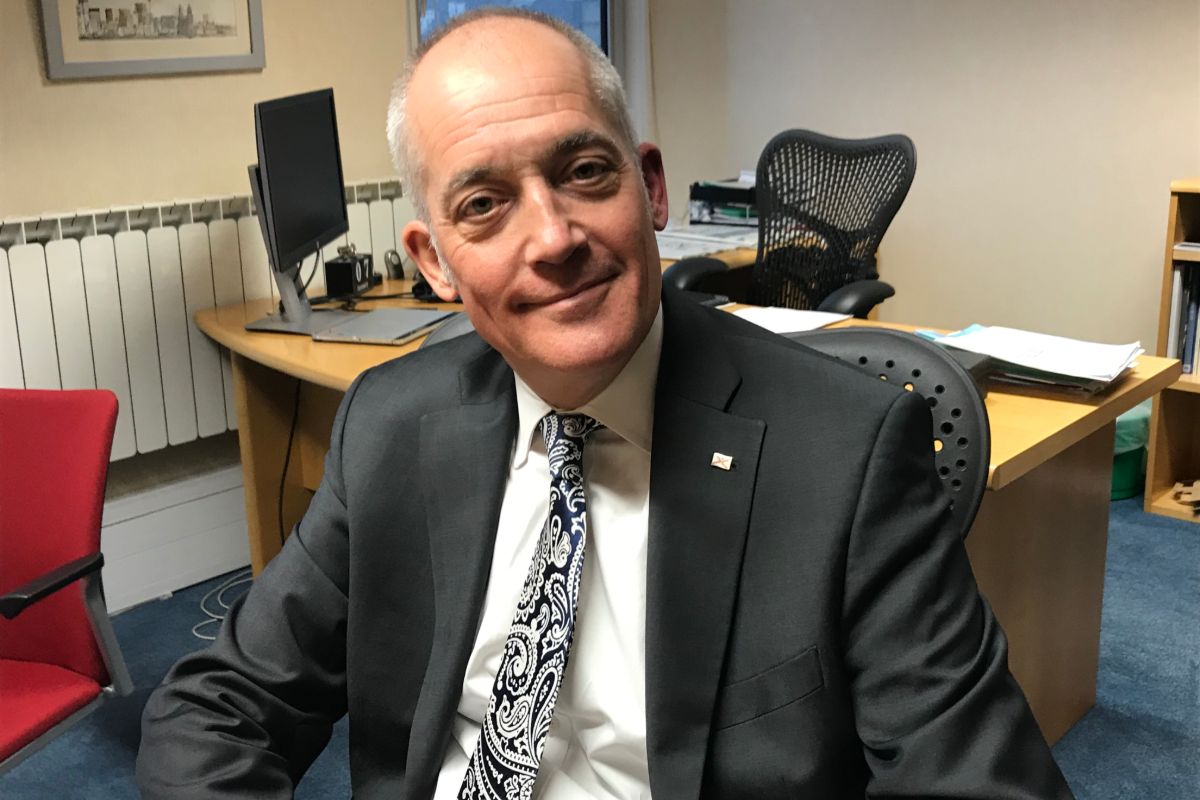 An independent assessor has called Charlie Parker's first year as States Chief Executive 'exemplary'.
However, some staff still have concerns - with the changes described as 'reckless' and lacking transparency.
The former Westminster Council boss was given six objectives to focus on after he was brought in to overhaul Jersey's public service.
Whilst praising his first 12 months in office, the assessor, Dr John Nicholson, also says parts of the government have been left 'in shock' by the pace of change.
One civil servant says they know public sector reform has to happen quickly - but describes the process as 'exhausting'.
Others spoke highly of the CEO - saying he's leading the government with 'drive, energy and future-focus'.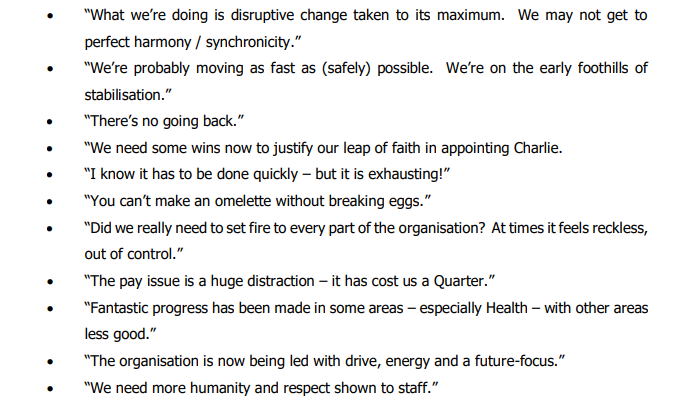 Some of the comments from civil servants on Charlie Parker's performance.
The Chief Minister, Senator John Le Fondré, also heaped praise onto Mr Parker, saying he's 'more than satisfied' with his work so far:
"I am more than satisfied with the Chief Executive's performance last year, and indeed in the work he is doing in 2019. He has embarked on a significant and long-overdue undertaking, but I have confidence in his modernisation plans and that he has the experience and capability to guide the public service to deliver them. I am confident that during 2019 the Chief Executive will build on the work he has already achieved in supporting Ministers to lead, and enabling them to deliver on their strategic priorities."
The CEO's been given new targets for 2019 which include sharing leadership responsibilities, as the focus shifts from 'diagnosing' problems with the organisation to successfully delivering the changes he brought about.
Mr Parker has also been given suggestions by the assessor, including 'listening more and talking less' and winning over staff by being optimistic about the future, rather than critical of the past: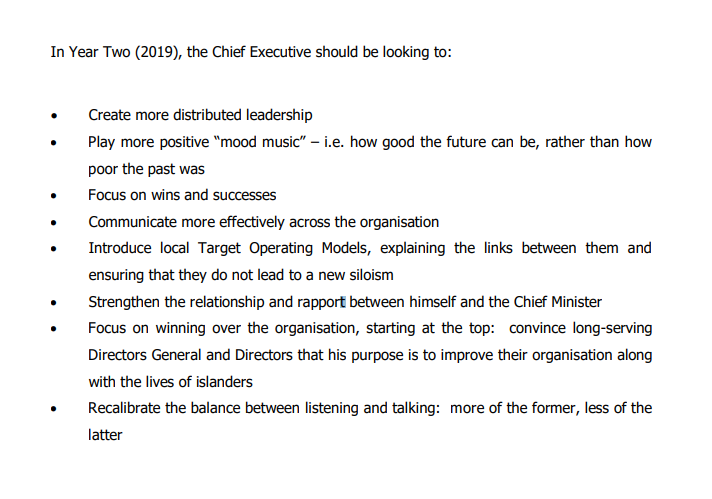 Dr John Nicholson's suggestions for Charlie Parker
You can read the full report for yourself on Gov.je.