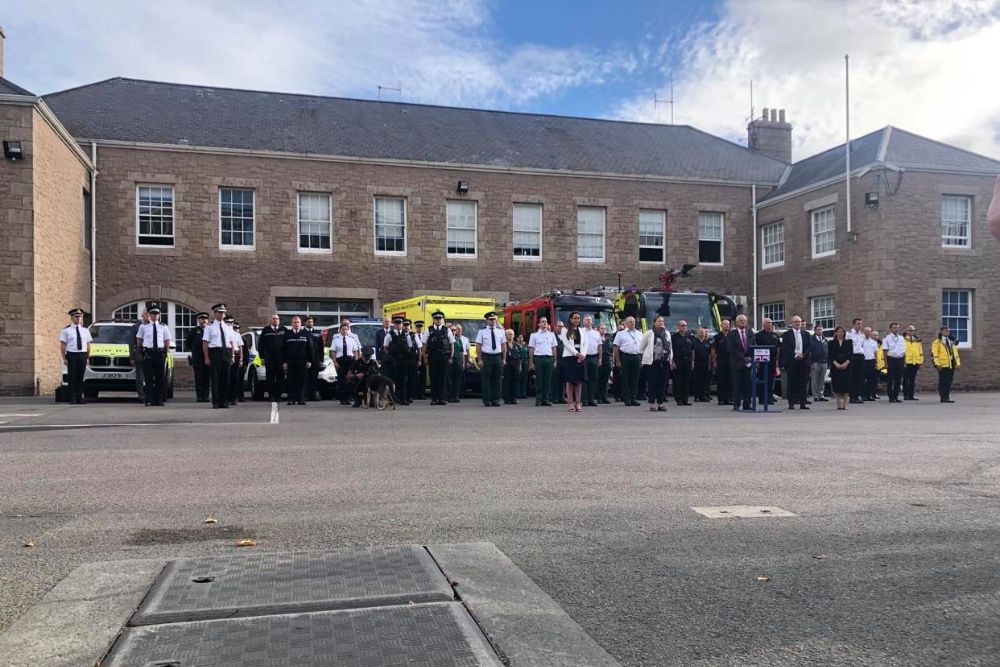 The work of Jersey's emergency services have been recognised as part of a national event to honour 999 workers.
Staff from the Ambulance Service, Coastguard; Channel Islands Air Search, RNLI, Jersey Fire and Rescue Service, the States of Jersey Police and the Honorary Police have attended a ceremony outside Fire Headquarters this morning.
A two minute silence was observed at 9am- the ninth hour of the ninth day of the ninth month - to honour those who have lost their lives while in service.
Emergency Services Day, also known as 999 Day, promotes the work of the emergency services and the importance of calling 999 responsibly, and aims to educate islanders about basic life-saving skills.
Minister for Home Affairs Constable Len Norman says the services have worked extremely well under the pandemic.
"They were facing the unknown, when many of us could work from home, most of these guys were on the front line putting their lives at risk and not really knowing what they were facing.
"In the early days, it impacted on the ambulance very heavily with a great spike in demand for ambulance services which has calmed down since, but certainly the police have been very much at the front line enforcing the rules and regulations with where enforced during lockdown and that's both the states and honorary police."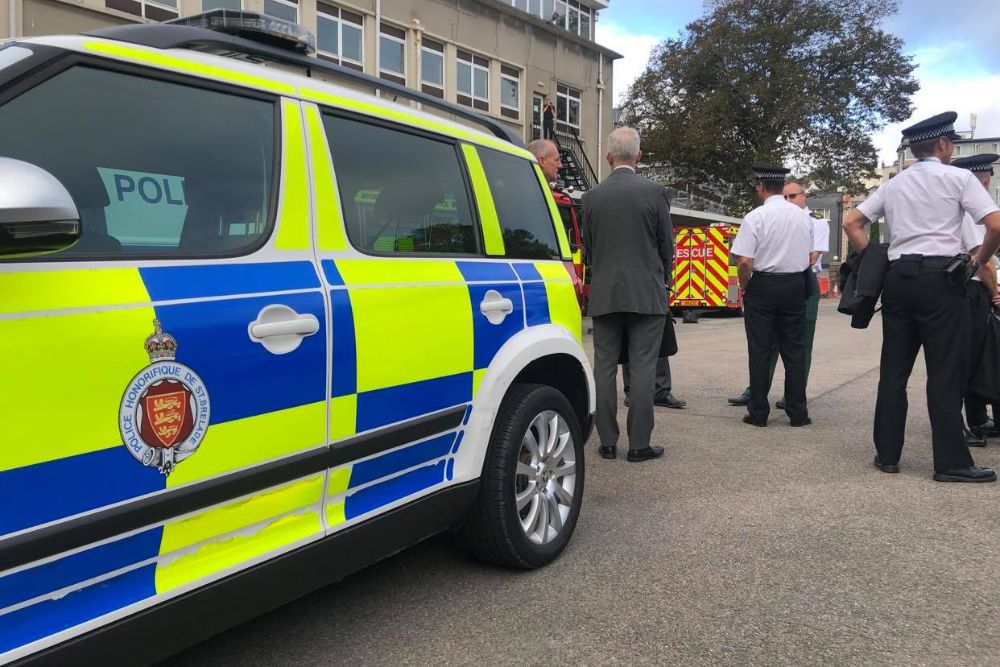 Chief Ambulance Officer Peter Gavey says the service have had to adapt their front-line response to comply with coronavirus guidelines.
"Our crews were on the front-line working in the very early stages of this, before we really knew how things were going to develop. It takes time to get all the equipment on. It's difficult to work in at times when you're in that emergency situation."
Mr Gavey says that the services will be more vigilant heading into the winter months.
"The challenges coming forward now are how we cope with that going into winter. Obviously the normal winter viruses and bugs will make people this year more aware and think it's Covid, and (they) will be more interested in being tested and finding out if they have got it. We will likely continue in PPE throughout that period."
Chief of Police Robin Smith says that they saw a significant drop in crime during the lockdown months.
"We saw levels of assaults and disorders drop massively, and at one stage it was down around 80% in comparison to the same period the previous year. We saw violent crime particularly drop and we saw other elements of crime go down too, but that might be under reported, so right now were looking at incidents of domestic violence, and mental health related incidents we're looking at very carefully now, just to see if we can start to see more recorded."
With islanders complying with lockdown guidelines, Mr Smith thanks those for making his job easier.
"The vast majority of islanders have responded to things I never thought I'd see in my service like stay indoors, stay away from the beaches, all the things that we all know people adore about this island. They made this job easy to do. So on reflection, the last few months have been absolutely remarkable, and I think today is a nice day to just reflect and think about what we did."