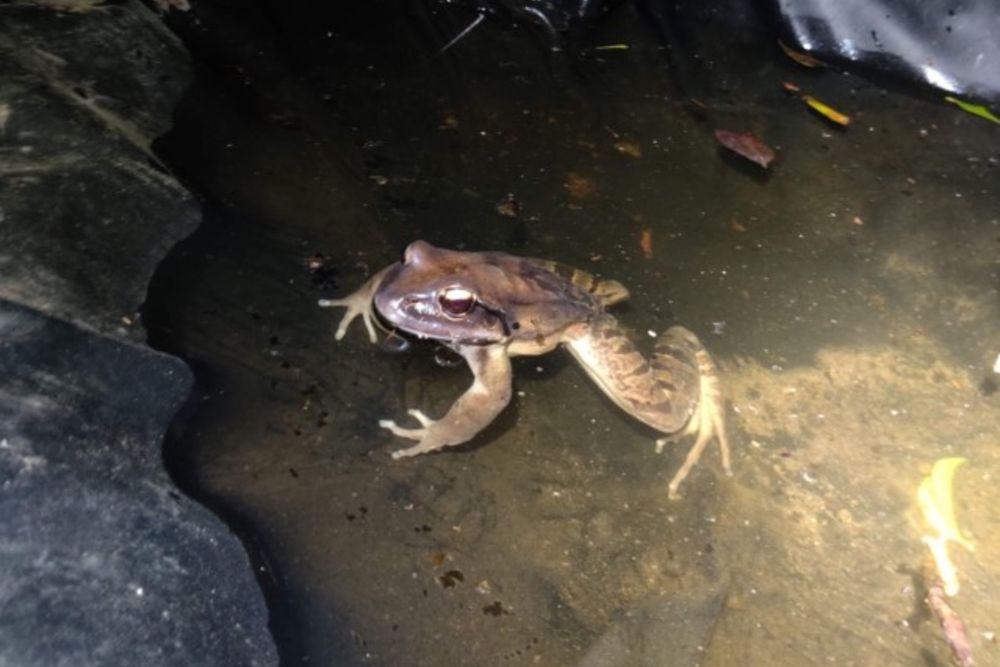 Researchers from Durrell are using new solar-powered 'smart ponds' to help a critically endangered frog return to the wild.
The Mountain Chickens - native to Montserrat - are the largest frog in the world, but numbers were dwindling because of a dangerous fungus killing them off called Chytrid.
27 have been raised in captivity and released into the wild - with heaters turning natural ponds into a means of disinfecting them.
Project lead, Dr Mike Hudson, says the fungus can't be eliminated altogether, but it's 'smart pond' programme can continually disinfect the critically endangered species:
"Currently, there is no known method for eradicating chytrid from the wild. We have had to think outside the box and come up with a mechanism for enabling frogs to survive alongside the fungus in their natural environment.
"In this world-first attempt at using environmental manipulation to mitigate the disease in the wild, we are hoping to not only take steps towards saving the incredibly threatened mountain chicken frog, but also to provide a model system that can inspire conservation action for hundreds of other species affected by the disease globally."
The frogs, which came from Jersey Zoo and ZSL London Zoo, are being regularly checked for any sign of infection.