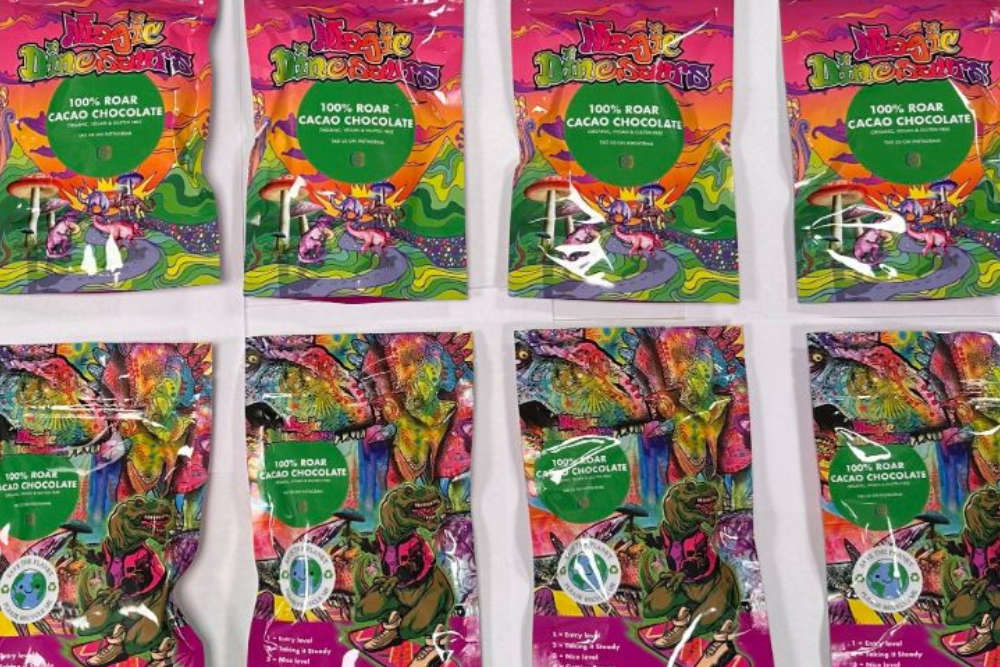 Customs have seized chocolates called 'Magic Dinosaurs' laced with hallucinogenic drugs.
600 grams of the sweets, wrapped in brightly coloured packaging, were found to contain Psilocin and Psilocybin - more commonly known as 'magic mushrooms', which create mind-altering effects similar to LSD.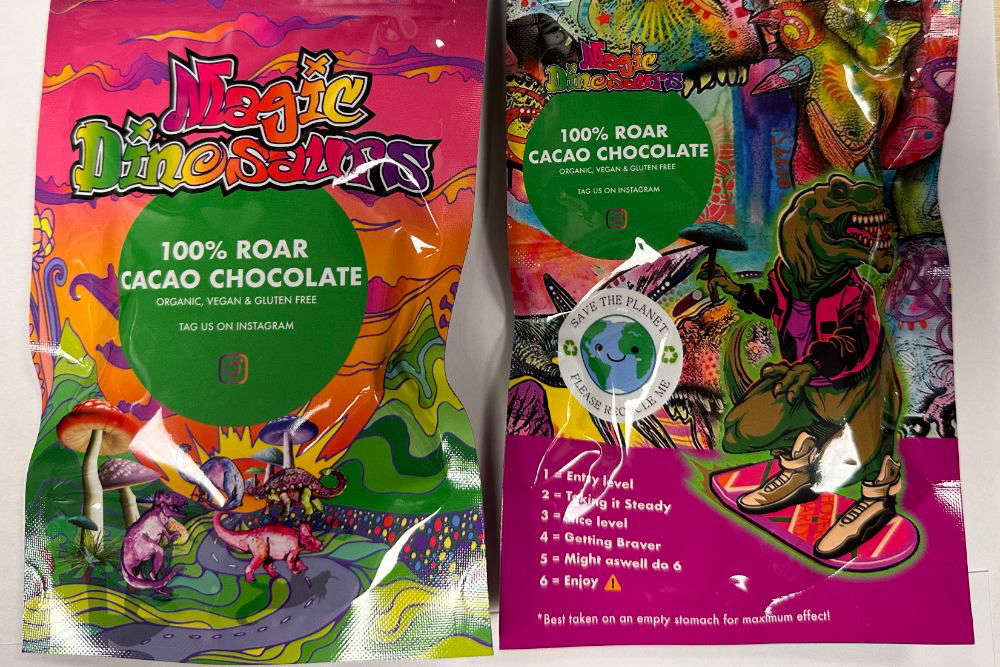 The Customs and Immigration Service says the packaging makes no reference to drugs and could be mistaken for genuine sweets or chocolates.
Luke Goddard, Customs Senior Manager, says it is the first seizure of its kind in the island:
"It raises real concerns that they could be consumed by someone believing them to be normal sweets, unaware they contain a dangerous hallucinogenic. More concerning is that the brightly coloured packaging and the chocolates themselves being in the shape of dinosaurs will be particularly attractive to children."
Anyone in possession of this product or anything similar is urged to hand them to the authorities, and anyone with information on drug smuggling can report it anonymously via 0800 735 5555.