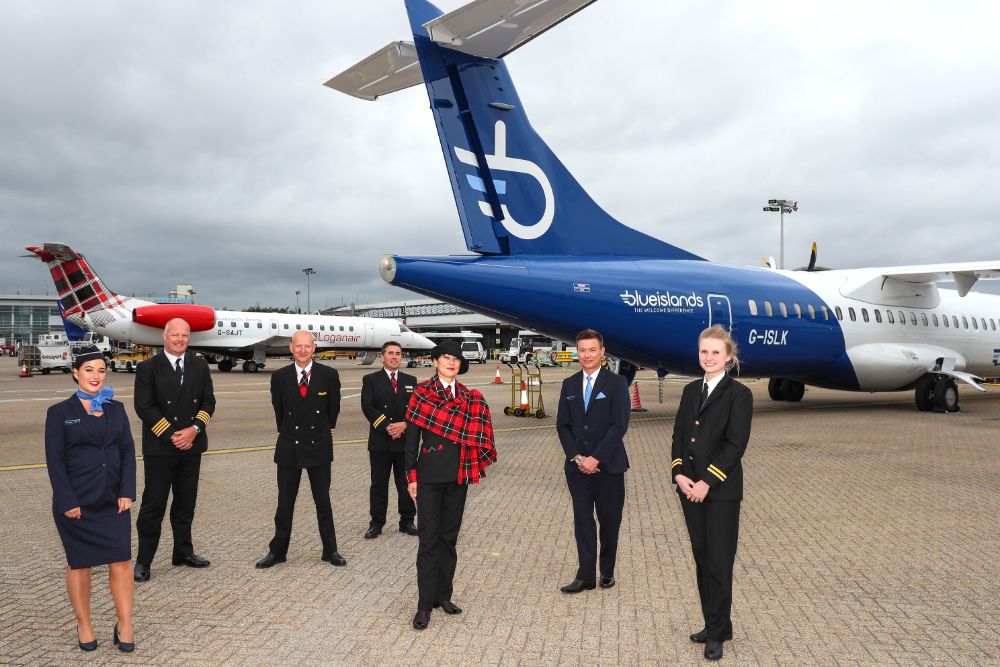 Blue Islands and Loganair staff at the airlines' Southampton Airport hub.
New air links with Aberdeen, Inverness and the Isle of Man will be available from the Channel Islands as Blue Islands partners up with Loganair.
The Scottish airline is now the UK's biggest regional operator following the collapse of Flybe in March.
The agreement means Blue Islands passengers will be able to book connecting journeys to any of Loganair's destinations via airports where both airlines have hubs, like Southampton and Manchester.
Loganair customers will also now see Jersey and Guernsey as potential destinations when booking through its website.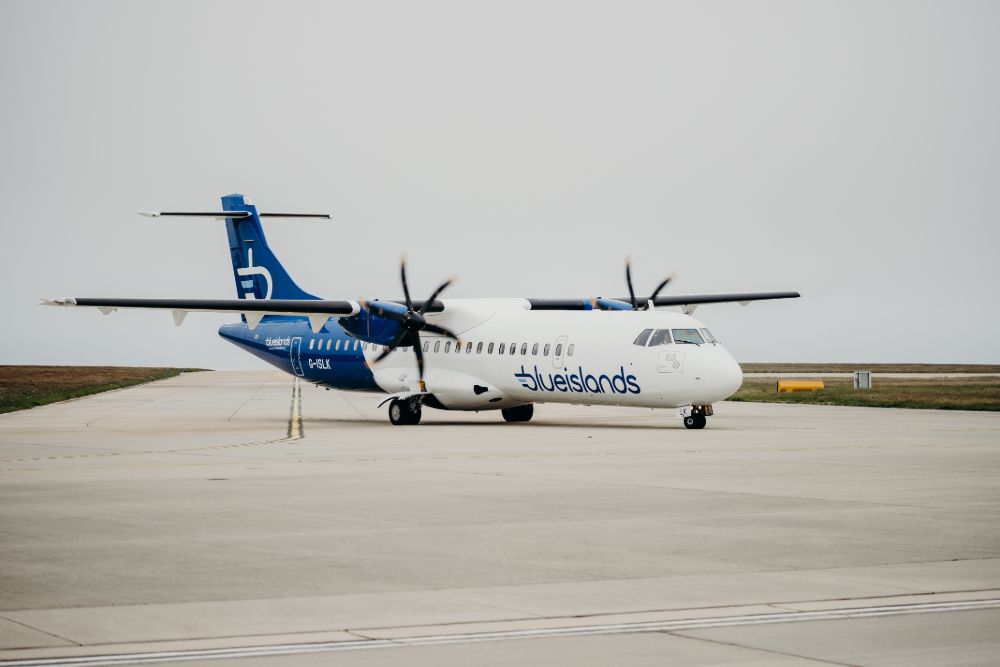 Blue Islands says offering connecting flights on a single ticket means passengers can get a better deal - avoiding having to pay Air Passenger Duty twice as they would if tickets were bought separately.
The airline says it will also allow for 'seamless' transfers for passengers and their baggage.
Blue Islands CEO Rob Veron says it's an exciting time for the Channel Islands airline:
"We are delighted to be able to offer customers an extended route network with the peace of mind of guaranteed connections, Air Passenger Duty savings, and the easy convenience of checked-through hold luggage in a single ticket.
"Whether flying for business, leisure or visiting friends and family, this partnership once again boosts regional connectivity for the communities we serve in the Channel Islands and the UK using our Manchester and Southampton hubs to connect to destinations on the Loganair route network.
"Furthermore, it will provide vital support for our visitor economies, particularly in the Channel Islands as we can welcome Loganair customers from Scotland and the north east onto our services to Guernsey and Jersey."