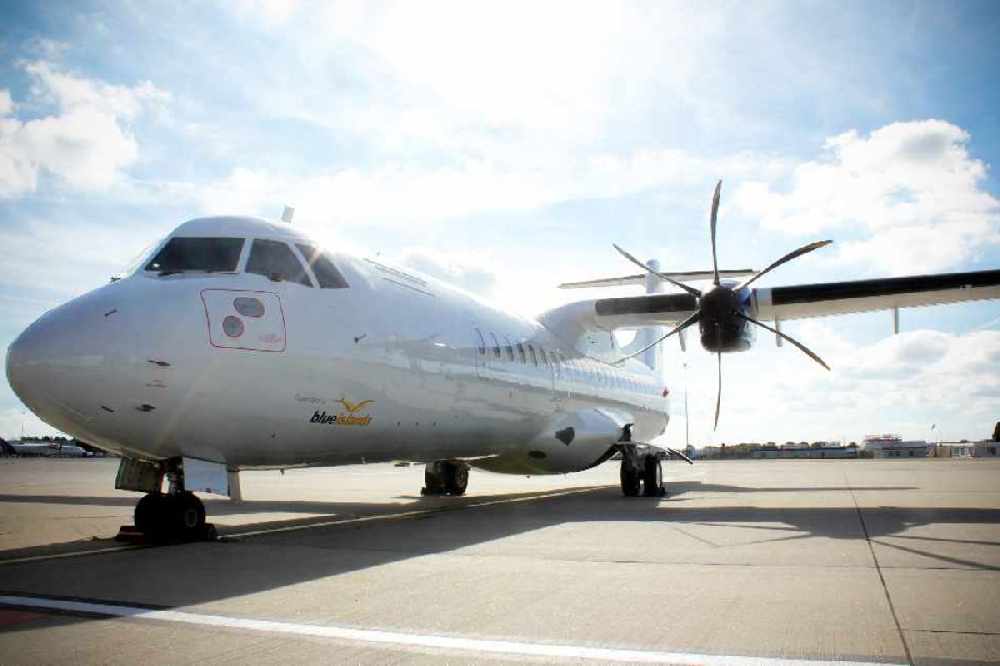 Blue Islands will move its operating base to Jersey after securing funding from the island's government to maintain vital air links.
It will provide the airline with up to £10 million
The Treasury Minister has agreed the loan 'to maintain important air links with regional UK airports and a number of European destinations'.
As part of the deal, Blue Islands will relocate.
A statement on behalf of the Treasury explains the decision:
"The aviation sector has been badly hit by the COVID-19 outbreak. Flights have been grounded across Europe since the end of March and several airlines have failed in the face of an unprecedented collapse in demand. Governments across Europe are providing packages of financial support, as the lender of last resort, in recognition of the importance of connectivity to their economies."
The two other main airlines to serve Jersey - BA and EasyJet - have received UK Government-backed loans of £600m and £300m respectively.
"Blue Islands serves the smaller, regional UK airports that either cannot accommodate larger planes or are not commercially viable for the larger aircraft used by easyJet and British Airways.
This financial support will ensure resilience for our connectivity, maintaining access to essential medical care, education and connections with friends and family. This loan will also offer opportunities to develop more direct routes into European countries, and it provides an alternative to the larger airlines, for whom Jersey is a small operation." - Treasury and Resources Minister Deputy Susie Pinel.
Economic Development Minister Senator Lyndon Farnham says air connectivity will play a major role in the island's economic recovery - being critical for tourism and financial services.
"Air connectivity is also essential for many Islanders for work, medical care, education, leisure and maintaining contact with friends and family."
The loan will be repaid over six years.
Blue Islands has been operating essential 'lifeline' flights to Southampton and Gatwick during the coronavirus pandemic.
The airline says this loan facility together with the airport agreement enables Jersey's largest base operator to re-emerge from the pandemic as a long-term, sustainable, strategic partner for the Island.
"We are pleased to have reached an agreement with the Government of Jersey and the 'base carrier' contract with the Ports of Jersey. This unique combination provides a strong platform to provide vital connectivity for Islanders and will play a key role in the recovery of the Island's economy.
Our focus is now to deliver sustainable, high-frequency, year-round regional services for many years to come. We recognise the important strategic role we need to play, as the Island's locally based regional airline, in Jersey's recovery plans." - Rob Veron, CEO Blue Islands.
Matt Thomas, CEO, Ports of Jersey, has welcomed the agreement:
"This partnership will see Blue Islands concentrate its operations in Jersey. At first, they will focus on key regional routes into the UK, complementing the services provided by British Airways and easyJet. In time, we share an ambition to develop connectivity into Europe. We look forward to working together to achieve this ambition."