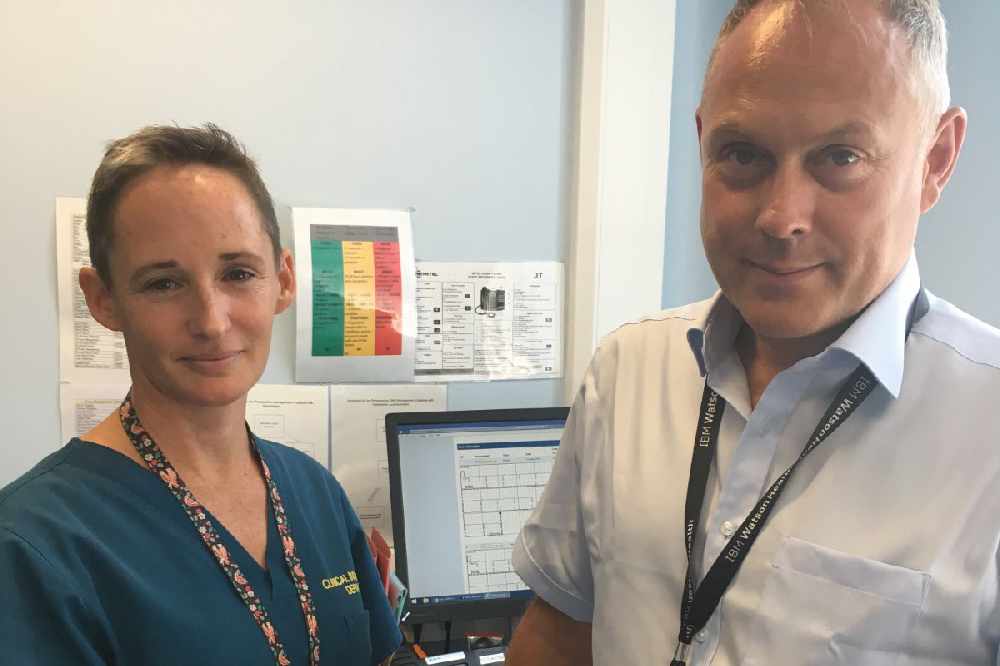 A physiologist at Jersey Hospital has been trained to implant a device that can detect life-threatening heart conditions.
Kari Pitcher can now fit the technology - something previously only done locally by specialist Dr Andrew Mitchell, allowing him to concentrate on more complex cases.
The monitor is inserted just underneath the skin and uses wireless technology to send information directly to doctors that can help diagnose a range of cardiac conditions.
It is currently used by around 100 islanders, but it is expected to become more common.
"It means that Doctor Mitchell's time is freed up so he can concentrate on more complex cases and there is also a financial benefit as in the longer term we are looking to take the procedure out of the day surgery setting."
Kari - a senior clinical physiologist who works within the Hospital's clinical investigations department - has undertaken her first implantation under supervision and hopes to be carrying them out independently by the end of the year.
She has also helped to design a Jersey-specific single-use operating kit which contains all the equipment needed to carry out the procedure.
Meanwhile, Jersey's cardiac nurse Angela Hall - last year crowned UK Nurse of the Year - has produced national guidelines for the implantation of cardiac monitoring devices by non-medical staff.