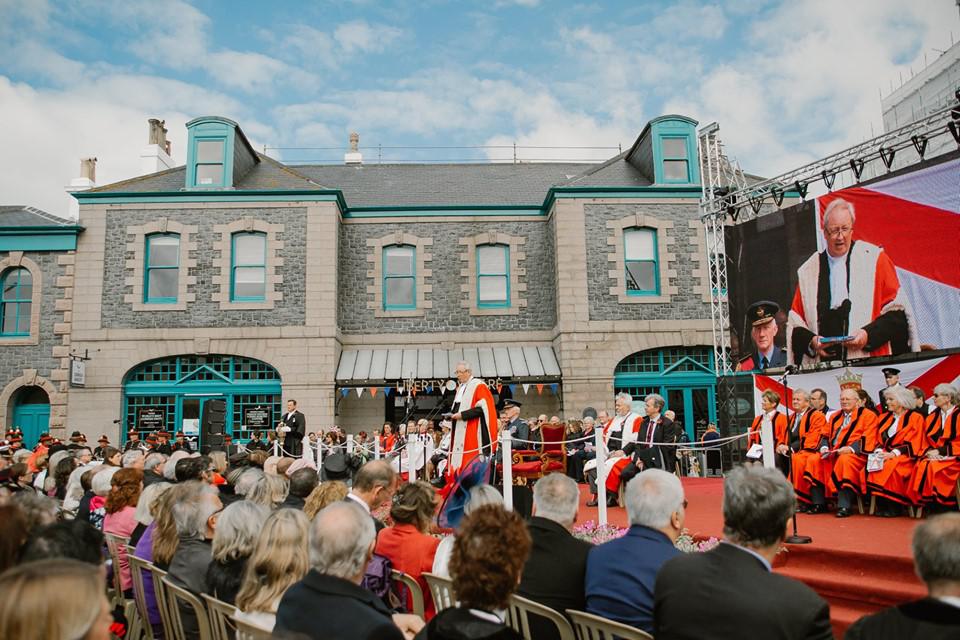 Jersey's Bailiff has used his final Liberation Day speech to urge us to use the anniversary to 'prompt a common way forward' on the issues concerning the island.
Sir William Bailhache has made his last address at the annual May 9th service before he retires from office in October.
He urged islanders to come together as one community in the face of worries including pay disputes, the new hospital and the Bailiff's future role.
".... let us not forget that Liberation Day is a day to come together as one community, a day to prompt a common way forward; above all else a day to remember that the essential freedoms which we have were secured 74 years ago at great cost to the Allied forces and to our own people. Let us forge ourselves again as one community, standing together to find solutions to whatever problems come our way."
The Bailiff also spoke of the challenge of ensuring that future generations see Liberation Day 'not just as a commemoration of the past but as a celebratory beacon for the future'.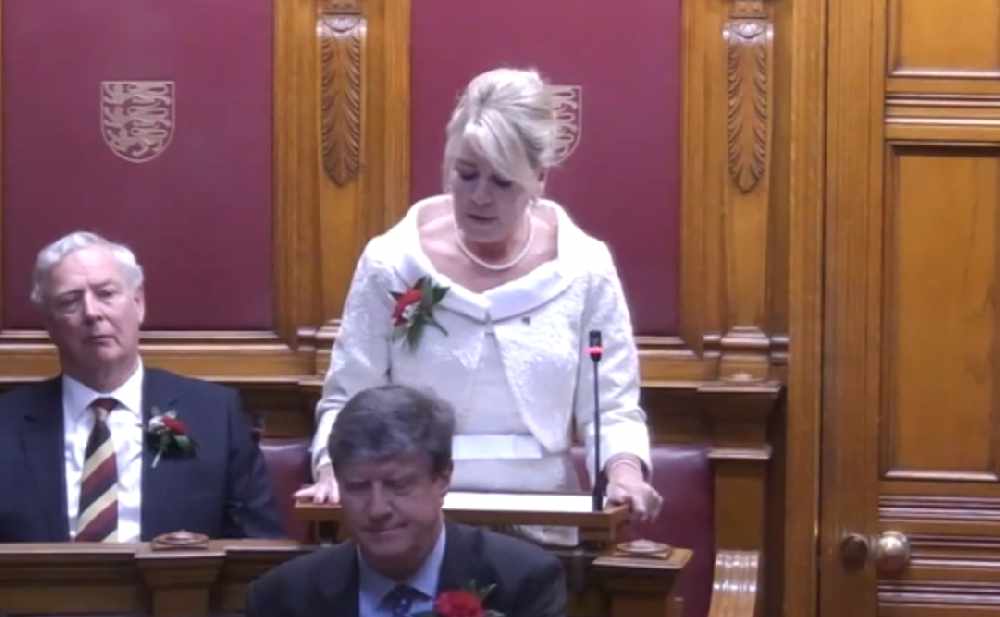 At a special States Assembly sitting, International Development Minister Deputy Carolyn Labey used her speech to remind us of the lifesaving supplies brought to Jersey during and immediately after the Occupation.
"I hope that, as one of the only places on British soil, to have received humanitarian aid, we will never forget the relief and jubilation that Liberation brought to the islands on 9th May 1945. So let us ensure that this memory genuinely lives on for future generations, by ensuring that the sentiments actually mean something....
Today, Jersey brings some of this freedom, this liberation from poverty and squalor and injustice to hundreds of thousands of people in developing counties. And so, on this 74th anniversary of our deliverance, as memories fade the eyes that witnesses the Occupation grow dimmer, as we celebrate our freedom let us commit ourselves to making sure that the word 'liberation' means something to our children as well."
Photo: Government of Jersey