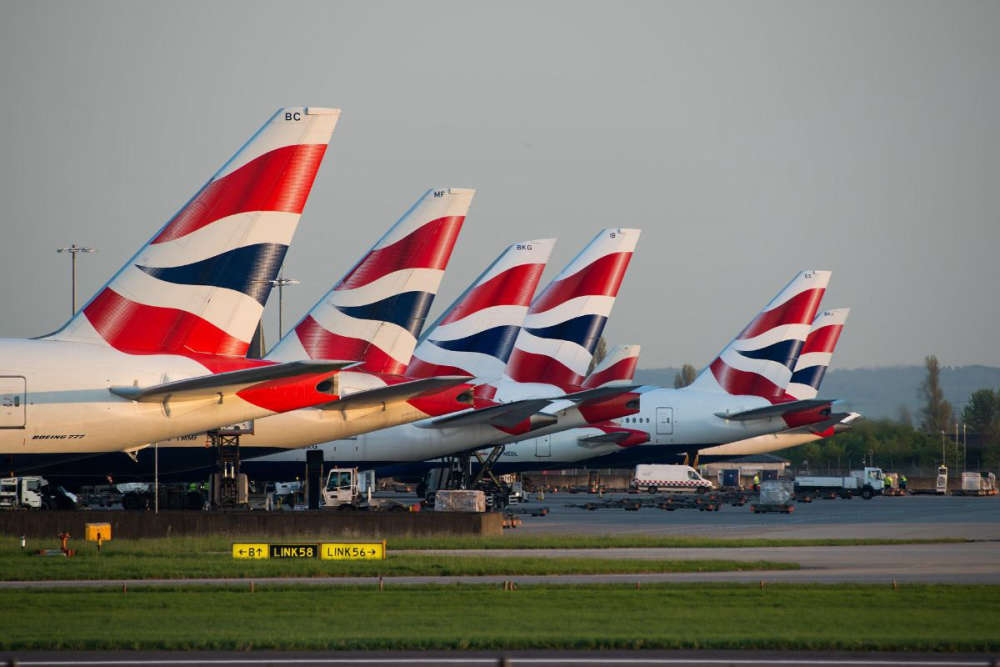 Passengers can't book British Airways flights to Jersey from the UK's busiest airport until at least Monday 8 August.
The airline has stopped ticket sales on short-haul routes from Heathrow, due to a cap on passengers allowed to depart from the international hub.
Airports across the country have struggled to cope with the post-pandemic demand which has led to mass cancellations, delayed baggage and frustrated passengers.
Pandemonium at Manchester Airport waiting over anhour no sign of luggage and no one here to help! pic.twitter.com/NYTeSSy3yV

— Ivan Camphor (@IvanCamphor) July 31, 2022
To ease the pressure, bosses at Heathrow have asked that airlines cancel flights and limit new bookings to adhere to the limit of 100,000 passengers a day.
The airport saw up to 125,000 passengers per day before restrictions were introduced in many countries to curb the spread of coronavirus.
People in Jersey will still be able to fly to Heathrow but will have to fly back from another airport.
The move will wipe thousands of seats from sale and likely increase prices for rival airlines.
BA will review the move on Monday 8 August, but Heathrow's passenger cap is set to remain in place until Sunday 11 September.