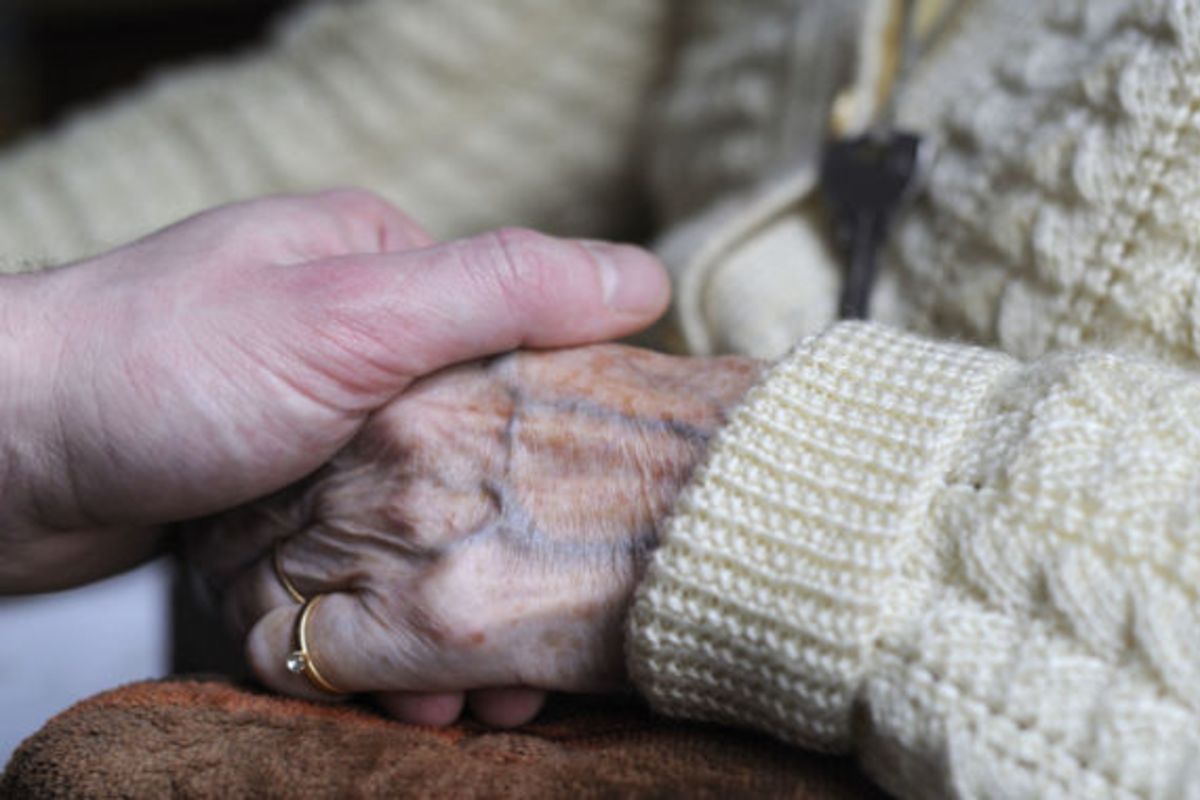 The States Assembly has agreed to, in principle, approve assisted dying in Jersey.
The proposition asked politicians to agree for it to be allowed for adult residents who have a voluntary, clear, settled, and informed wish to end their own life, and have the capacity to make that decision, or have been diagnosed with a terminal illness or incurable physical condition expected to result in unbearable suffering.
Assisted dying would be administered by physician-assisted suicide or voluntary euthanasia.
Only registered medical practitioners and registered nurses would be able to assist, there would have to be a mandatory period of reflection, a request could be withdrawn at any time, and assisted dying would only be allowed in certain places.
Any nurse, medical practitioner, or other professional would not have to participate.
The proposition was lodged by States members in October, after 78% of a Citizen's Jury formed to consider the issue said they supported assisted dying, as long as stringent safeguards were in place.
States members spent seven hours on the sensitive subject in the assembly, with arguments both for and against.
Deputy Rowland Huelin: "Who has the right to deny someone that choice to end their life without dignity of their choosing?"
Constable Karen-Shenton Stone: "Both my parents received palliative care, but palliative care, however loving and caring it is, to put it bluntly, is not enough in some cases, dying with dignity is the outcome of compassionate care."
Senator Steve Pallett: "I don't want to be part of denying somebody the choice of how and when they choose to end their life if they really are suffering unbearable pain."
Deputy Kevin Pamplin: "I call for the proposer of this (Deputy Gregory Guida) to take everything as it is written to give as much choice, to be less narrow-minded, so it can come back in the future for the work that needs to be done. With dignity, for all, today is that day to give choice, in the name of those that are not here in person, but with us always."
Today I proudly voted to approve in principle #assisteddying in #JerseyCI

To see it passed is overwhelming

We can go forward now to protect the vulnerable vow to improve all the lives in & out of this debate in the memory of those not with us today & the future of those to come pic.twitter.com/t534iepQu2

— Kevin (@KevinPamplin) November 25, 2021
Deputy Mike Higgins: "I've experienced a family member dying in terrible circumstances. I would not like to see others to have to go through the same as they did. I know they would have liked to have had a choice in how they died and when, but at the time it was just not possible, so my conscience and experience has determined my decision."
Senator Kristina Moore: "I would like to respect the wishes of Alain (du Chemin) and others who feel that way, but I also think in doing so, we must offer reassurance to those who don't want to see that choice for themselves, no matter the circumstances they may face physically in the future."
Alain fought for choice until the end, and made a lasting contribution to the assisted dying debate in Jersey, knowing that any change would come too late for him.

As the States Assembly debate assisted dying today, we want to make sure they hear his message loud and clear. pic.twitter.com/JBXYgjIJmI

— Dignity in Dying (@dignityindying) November 24, 2021
Deputy Kevin Lewis: "Whilst we must do everything in our power to alleviate pain, I just feel that this assisted dying proposition is a step too far."
Health Minister Deputy Richard Renouf: "All of us want compassion and dignity for those coming to the end of their lives, but it doesn't serve compassion if by granting the wishes of one we expose others to danger, and it doesn't serve dignity if in granting the wishes of one, we devalue the status and the safety of others."
Deputy Lindsay Ash: "It may be that families will put pressure on elderly relatives when they're at their most vulnerable times of their lives, sadly it does happen, and it may of course also be where the person involved seems themselves as a burden to their families."
Dean Of Jersey: "When we talk about compassion, we have to ask ourselves, compassion for whom? A law such as is being proposed has the potential to become a law to oblige the strong, not a law to protect the weak."
Deputy John Young: "I wish I could convince myself that the safeguards were going to mend the problems, we can guard against those influences that are not well-intentioned."
Deputy Judy Martin: "Am I confident enough to say, in principle, let's get this started, and then somebody else has got to make sure all those i's are dotted and t's are crossed and all the safeguards we talk about are in place? I'm not sure that I can, I'm not sure it will be right for me to do that."
Deputy Kirsten Morel lodged a successful amendment to add an extra stage into the process, to give islanders the confidence that should an assisted dying regime be introduced in Jersey, that it will have been tested and scrutinised sufficiently.
Final proposals, including all processes and safeguards on assisted dying, will be lodged for debate in the States Assembly by October 2022, before a draft law comes before the States Assembly before the end of March 2023.
The St Lawrence politician outlined his concerns and says States members need to look at this 'in reality.'
"It's going to be very difficult to deny the extension to people suffering from mental health issues, because who are you, or who am I, to say that physical pain is more difficult to live with than mental pain or emotional pain?
"I don't know if I have the right to say that everyone, whether it's mental health or physical health, should be able to access assisted dying or whether we should just say no.
"I really worry that when someone who has a sizeable estate is there, that there will be coercion. I cannot understand how any doctor, any professional, can be sure that there was no coercion involved, because coercion is so subtle.
"The trouble is that the person being coerced will not be around to let us know that it happened, so I'm finding that really difficult to deal with."
Earlier in the week, more than 60 health care professionals wrote to the Health Minister opposing the proposition.
They outlined concerns that the most vulnerable could be coerced into a decision they would not make if the law didn't allow it.
Assisted dying is already available to those aged 18 and over in the likes of Switzerland, Canada, Spain, and Oregon.
It is also available to both under and over 18s in the Netherlands and Belgium.
In 2019, 62% of Doctors responded to the End-of-Life Choices Jersey survey saying they would 'always', 'sometimes', or 'occasionally' be willing to participate in assisted dying across a range of scenarios.
The in-principle proposition was approved by 36 votes to 10.
Those who voted for: Constable Sadie Le-Sueur Rennard, Deputy Susie Pinel, Senator Kristina Moore, Deputy David Johnson, Deputy Hugh Raymond, Deputy Russell Labey, Deputy Steve Ahier, Senator John Le Fondre, Senator Tracey Vallois, Deputy Rob Ward, Deputy Kevin Pamplin, Deputy Mary Le Hegarat, Deputy Graham Truscott, Deputy Mike Higgins, Deputy Louise Doublet, Senator Sam Mezec, Constable Karen Shenton-Stone, Constable Andy Jehan, Deputy Judy Martin, Deputy Carina Alves, Deputy Inna Gardiner, Deputy Scott Wickenden, Constable Richard Buchanan, Deputy Carolyn Labey, Deputy Rowland Huelin, Senator Lyndon Farnham, Deputy Trevor Pointon, Deputy Kirsten Morel, Deputy Geoff Southern, Constable Marcus Troy, Constable Richard Vibert, Constable John Le Maistre, Senator Steve Pallett, Deputy Gregory Guida, Deputy Steve Luce, Deputy Jeremy Macon
An excellent debate, both sides of the argument respecting each other Thx to @KirstenJersey for his sound amendment that I firmly believe carried the day 36-10 Now for the detail to ensure vulnerable are well protected @dignityindying #RIPEJ pic.twitter.com/8aUNATcM7J

— Andy Jehan 🇯🇪 (@AndyJehan) November 25, 2021
A landmark debate where the States Assembly voted in principle 36 pour/10 contre to allow assisted dying in Jersey. I voted for. https://t.co/NUbCVEvsH9

— Carolyn Labey (@CarolynLabey) November 25, 2021
Those who voted against: Constable Deidre Mezbourian, Constable Simon Crowcroft, Constable Mike Jackson, Senator Sarah Ferguson, Deputy Richard Renouf, Deputy John Young, Deputy Lindsay Ash, Constable Philip Le Sueur, Senator Ian Gorst.